Trinidad Officials Debunk Nicki Minaj's Claim About COVID-19 Vaccine
By Regina Park
September 15, 2021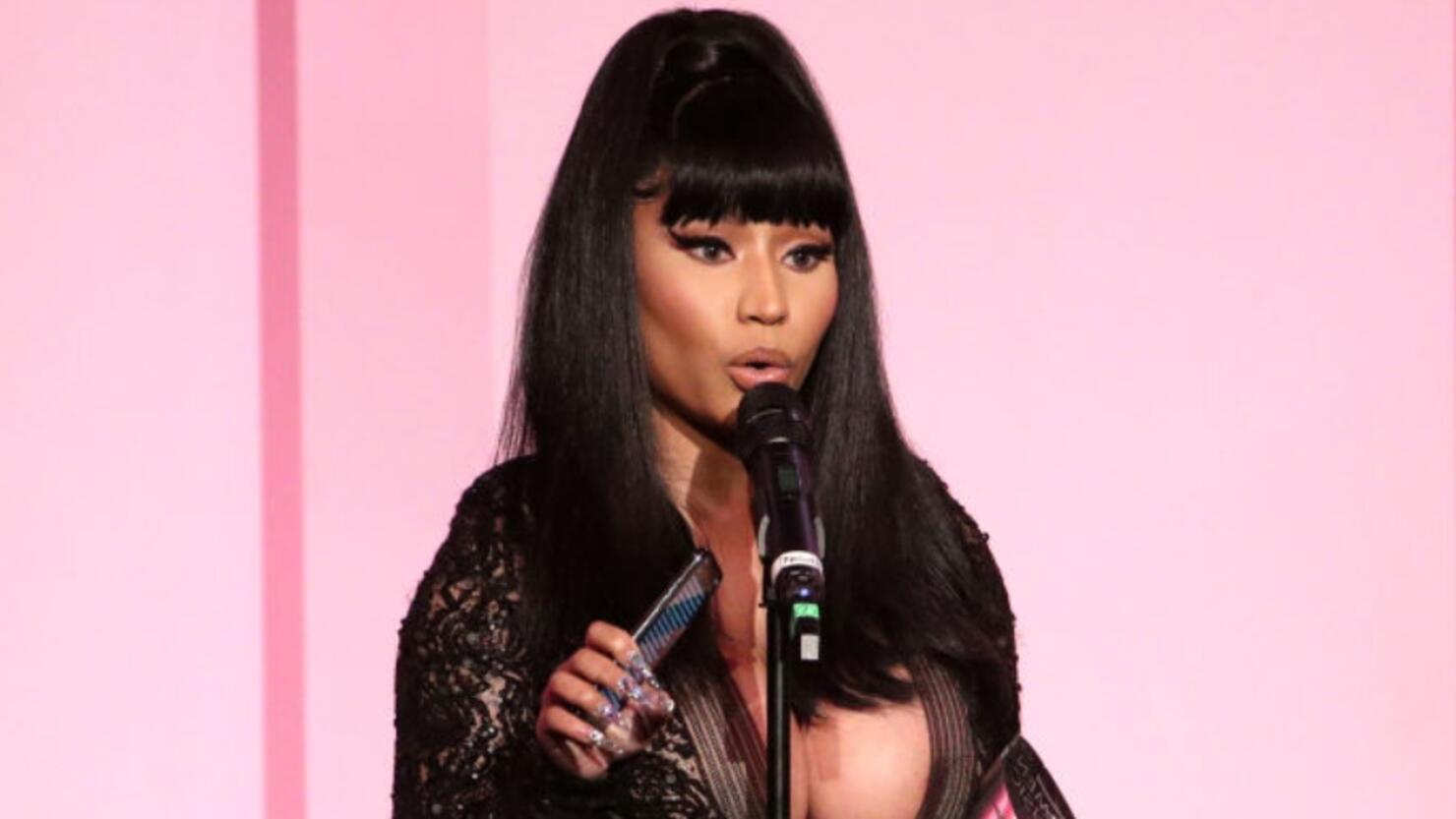 The Trinidad & Tobago Health Minister responded to Nicki Minaj's claim that the COVID-19 vaccine caused one of the rapper's cousin's friend's testicles to swell.
"We wasted so much time yesterday running down this false claim," Health Minister Dr. Terrence Deyalsingh told reporters Wednesday (September 15).  
The fiasco started on Twitter on Monday (September 13) after the "Barbie Dreams" rapper revealed why she wouldn't be in attendance at the Met Gala this year –– she didn't want to travel with her young son. 
Nicki's tweets didn't stop there, though, she went on to detail that she didn't want to get vaccinated in order to attend fashion's biggest night –– a requirement based on NYC mandates, and proceeded to share the story of a cousin in Trinidad who told the rapper their friend's testicles swelled after taking the COVID-19 vaccine.
They want you to get vaccinated for the Met. if I get vaccinated it won't for the Met. It'll be once I feel I've done enough research. I'm working on that now. In the meantime my loves, be safe. Wear the mask with 2 strings that grips your head & face. Not that loose one 🙏♥️

— Nicki Minaj (@NICKIMINAJ) September 13, 2021
The claim caused uproar online and swift response from health professionals in the US, including Dr. Anthony Fauci, who debunked the claim, and shared how getting COVID-19 has shown to negatively impact male reproductive systems.
The response from health officials in Trinidad & Tobago went viral on Twitter after Health Minister Dr. Deyalsingh said officials "wasted time" tracking down the source of the claim. 
"One of the reasons we could not respond in real time to Ms. Minaj," he said, "is that we had to check and make sure that what she was claiming was either true or false." 
"At this time, there has been no such reported side effect or adverse event," Minister Deyalsingh said. 
"And what was sad about this, is that it wasted our time yesterday trying to track down, because we take these claims seriously, whether it's on social media or mainstream media," the health expert noted, adding that there hasn't been any such claim made "anywhere else in the world." 
Twitter also weighed in on the seriousness of the situation.
She should make a donation to pay for the expense.

— Joan Stancil (@jcsspeaks) September 15, 2021
Dr. Kizzmekia Corbett, the Black woman leading the research on the COVID-19 vaccine, even stepped in on the subject.
For more information about the COVID-19 vaccine, masks, and the pandemic, please click here.
Get the latest news 24/7 on The Black Information Network. Listen now on the iHeartRadio app or click HERE to tune in live.