Alice Cooper Challenges Fans To Finish His 'Poison Burger' At Rock & Brews
By Andrew Magnotta @AndrewMagnotta
September 16, 2021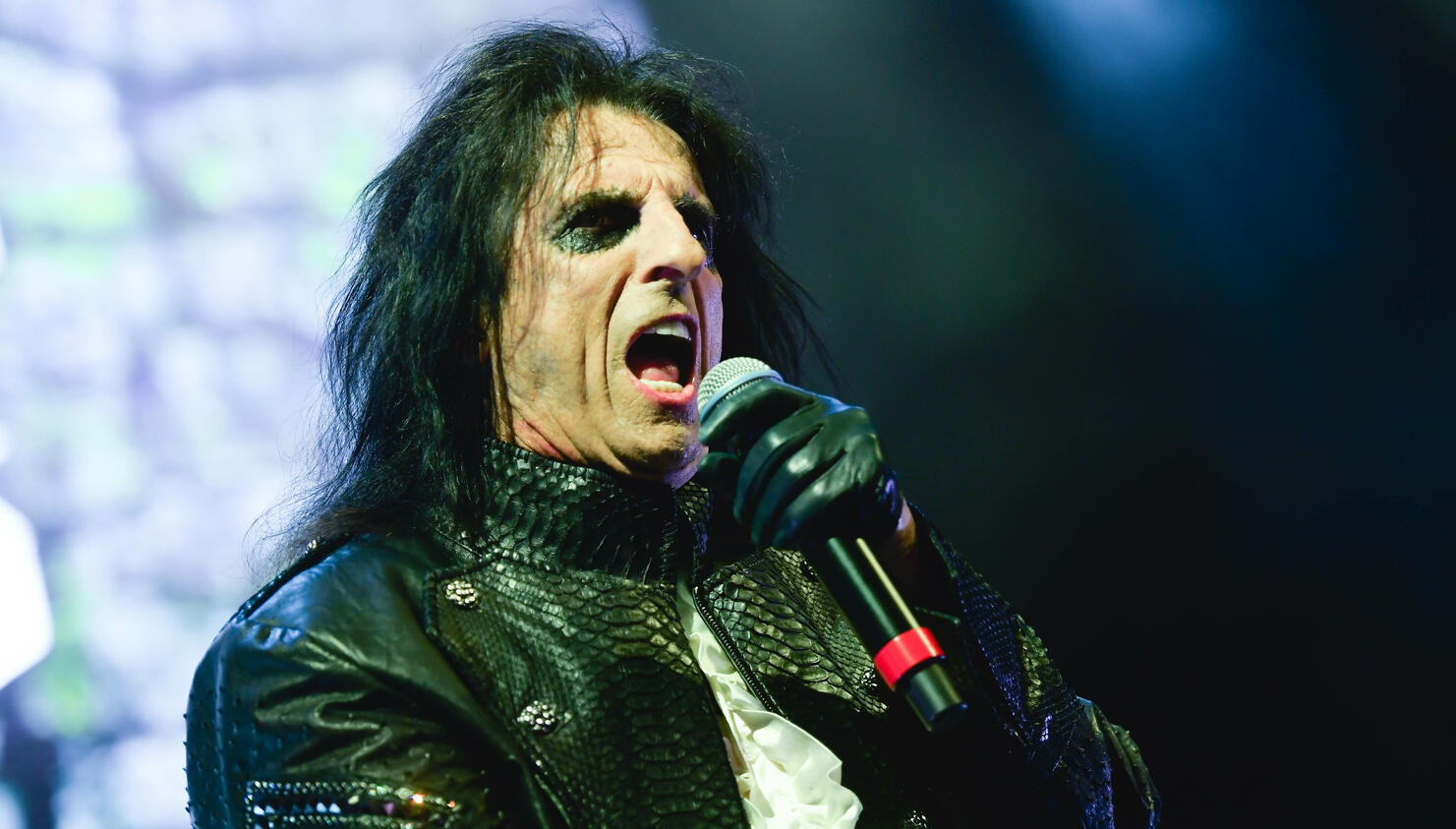 Photo: Getty Images North America
Alice Cooper is partnering with Rock & Brews restaurants and challenging fans to finish his new Poison Burger.
Rock & Brews teamed up with the Godfather of Shock Rock to create the spicy new burger, featuring Cooper's new 'Poison' Reaper Hot Sauce and jalapeños. Fans who finish the sandwich are encouraged to share their feat on social media with the hashtag #PoisonChallenge.
Cooper is on tour with The Cult from September 17 through October 23. He's suggested that he'll be dropping in on some Rock & Brews locations during the trek to promote the new burger and his line of hot sauces.
"I DARE you to finish a Poison Burger. It's a great cheeseburger, and it's MY hot sauce on it and I could barely get through half of it before reaching for the antidote," he admitted. "Unlike my guillotine, the Poison Burger doesn't pose any mortal danger, but it is NOT for the faint of heart. If this cheeseburger were around Salem in the 1600s, they would have burned the chefs as witches!"
Cooper's line of hot sauces features three offerings, named for some of his biggest hits, including "Welcome To My Nightmare," "No More Mr. Nice Guy" and the hottest of all, "Poison."
All three hot sauces are available at participating Rock & Brews locations and United Sauces.
Rock & Brews is a rock-inspired restaurant and entertainment brand founded in 2010 by KISS's Gene Simmons and Paul Stanley with restauranteur Michael Zislis and concert industry veterans Dave and Dell Furano. The chain now has 20 locations in the U.S and Mexico.