Molotov Cocktail Causes Intentional Fire At Nashville Church, Pastor Says
By Sarah Tate
September 16, 2021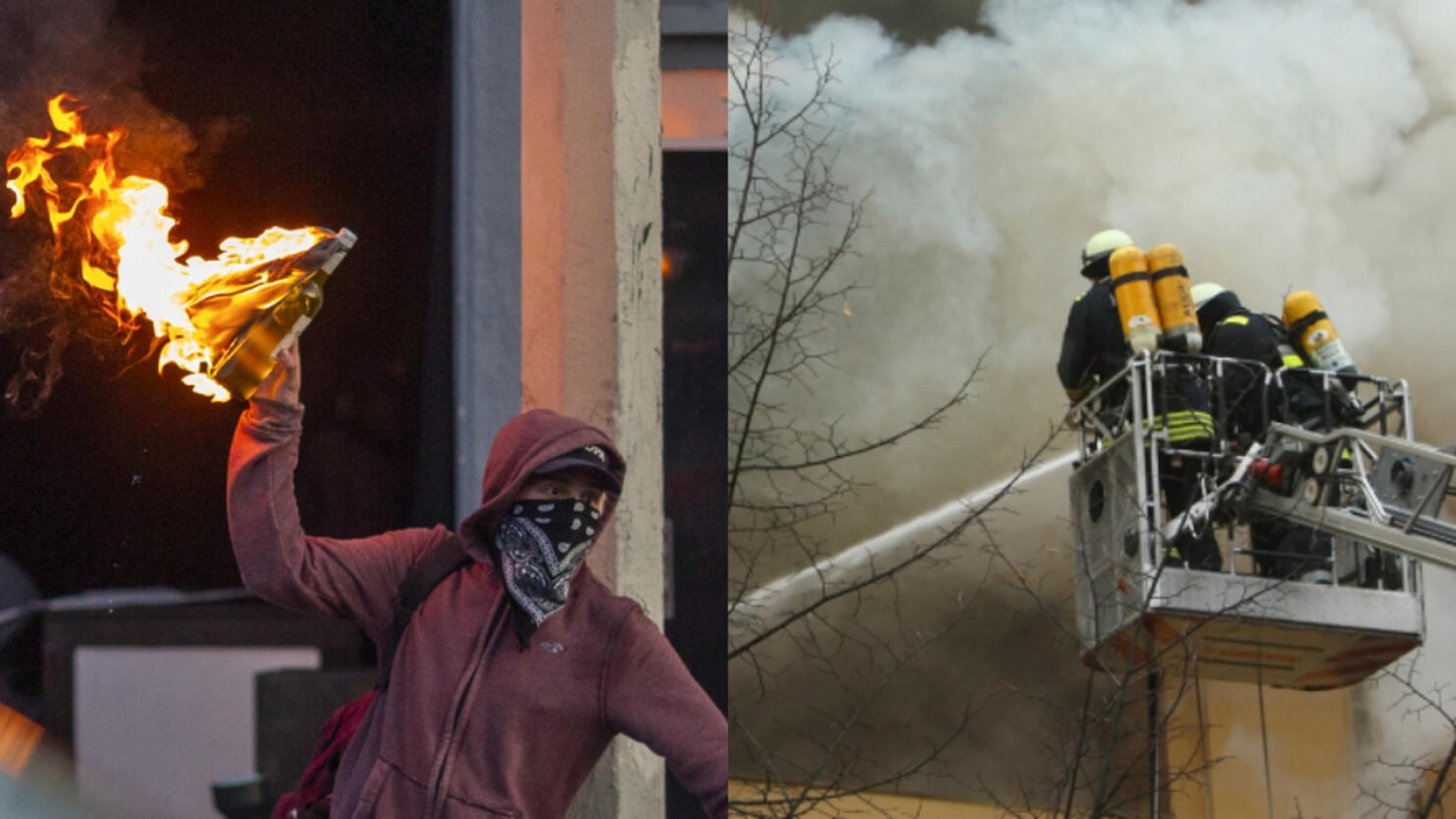 A reward has been offered to help investigators find the suspect or suspects they believe intentionally set fire to a Nashville church earlier this week.
Jeremy Rose, pastor at The Axis Church in Germantown, said a fire that broke out inside the church in the early morning hours of Tuesday (September 14) was started by a Molotov cocktail that was thrown through a window. The Nashville Fire Department agreed that the fire was "intentionally" set at the 2nd Avenue North church but gave no additional details, per FOX 17. The investigation remains ongoing.
"Axis family, over night there was a molotov cocktail thrown through a window and causing a fire at our building," the church said in a post on its Facebook Tuesday morning, adding that they are working with local officials and ATF.
When firefighters arrived on scene around 2 a.m., they found a broken window and smoke in the church entryway before finally discovering a small fire that was spreading quickly to rugs and other equipment. Responders were able to extinguish the flames before they could spread further into the building.
While there are currently no suspects in the case, when authorities find the person responsible, they will be charged with arson. A $5,000 cash reward has ben offered for information that leads to an arrest or conviction in the case.
On Thursday, the church shared an update on the progress it has made getting the building ready for the congregation to return.
"Progress is being made throughout the building, and we have been given the green light from ServPro under government safety approval that we will be able to open part of our building that has completed restoration and undergone full air quality testing for [a shorted service] this Sunday."
Anyone with information regarding the church fire is encouraged to call the Tennessee Arson Hotline at 1-800-762-3017.