Ozzy Osbourne Scheduled To Have Another Spinal Surgery
By Andrew Magnotta @AndrewMagnotta
September 16, 2021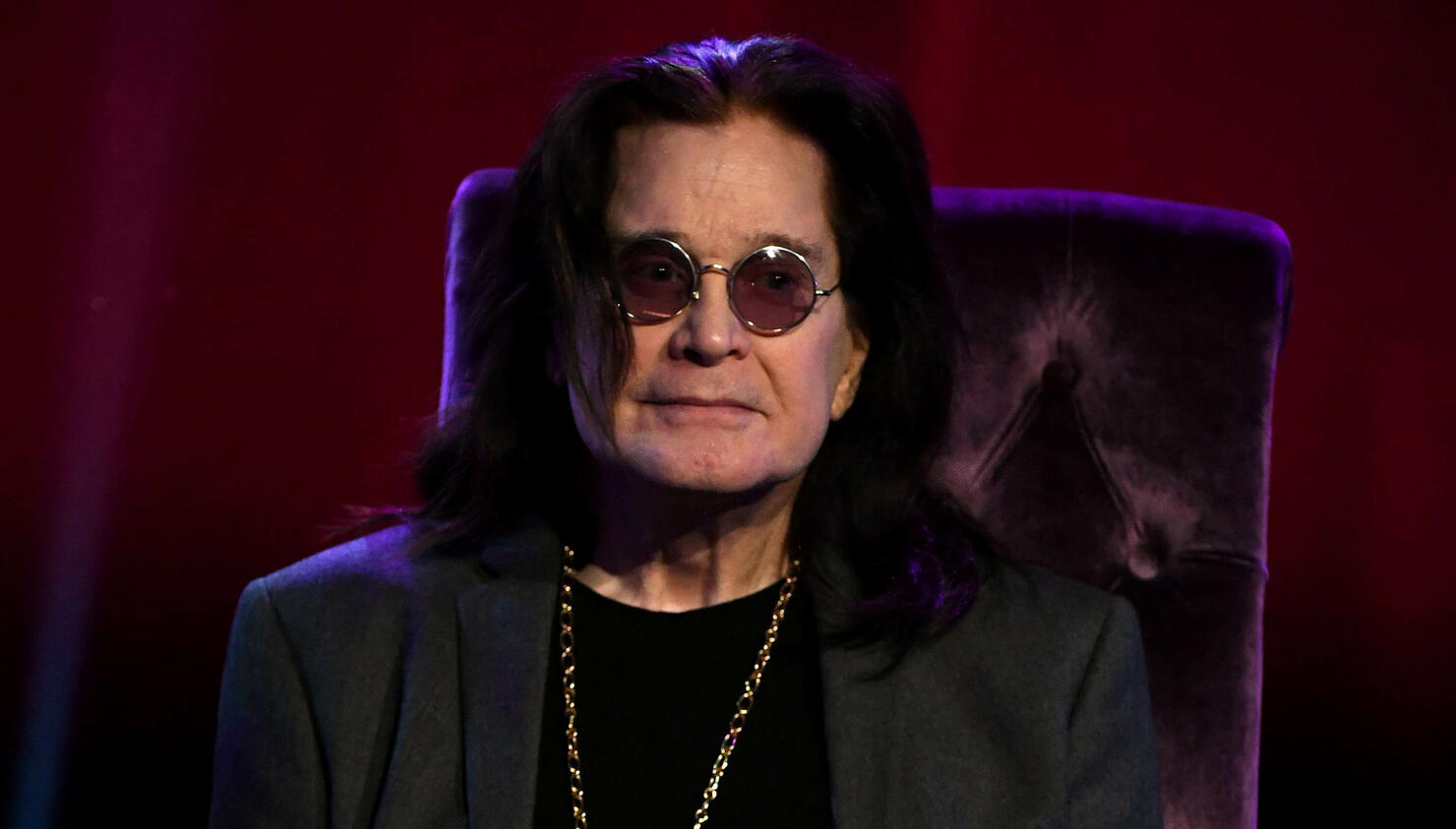 Photo: Getty Images North America
Ozzy Osbourne is going in for major surgery to address lingering spinal issues from a 2019 fall that put him in the hospital and indefinitely suspended his touring career.
While Ozzy has been working nonstop in rehab to get roadworthy again since the initial surgery, his wife Sharon Osbourne says it's now clear that there's more to be done.
"The thing I'm most excited about is my hubby getting back onstage," Sharon told The Daily Mail. "That's what I pray for."
Ozzy was about to head out for a European tour in early-2019 when he was stricken with a terrible flu that turned into pneumonia and put him in the ICU. Not long after he returned home, he tripped on a rug in his bedroom and landed head first on a bedside table.
The fall aggravated a 16-year-old neck injury and sent Ozzy right back to the hospital, where he went back into surgery. Ozzy recalls being in such pain that he was "convinced" he was going to die.
After the initial surgery, Ozzy was in for a year or more of rehab. With performing ruled out almost entirely, he began work on what became the Ordinary Man album. After a brief onstage appearance in late-2019 at the American Music Awards with Post Malone, Ozzy announced in early-2020 that he had also been diagnosed with Parkinson's disease.
Despite it all, Ozzy has been fiercely dedicated to his rehab, exercising for hours each day. According to his children, the Prince of Darkness had been making progress before the COVID-19 pandemic further complicated matters.
"It was like that one after the other and it's like, 'Woah, just a minute, you know?'" Sharon added. "It breaks your heart that he wants to get back. He misses his friends, his musicians, they're his partners. He misses that life."
She's optimistic that her husband will eventually prevail, and get back where he needs to be. She says Ozzy's Parkinson's is "under control," and the family is accustomed to beating the odds.
"Our family have never been a family where there's been great health,' Sharon said. 'I've had cancer twice, my son has [multiple sclerosis] and, this isn't a pity party, but we're kind of used to dealing with major health problems," she said.