Phil Collins Is Certain Upcoming Genesis Tour Will Be Its Last
By Andrew Magnotta @AndrewMagnotta
September 16, 2021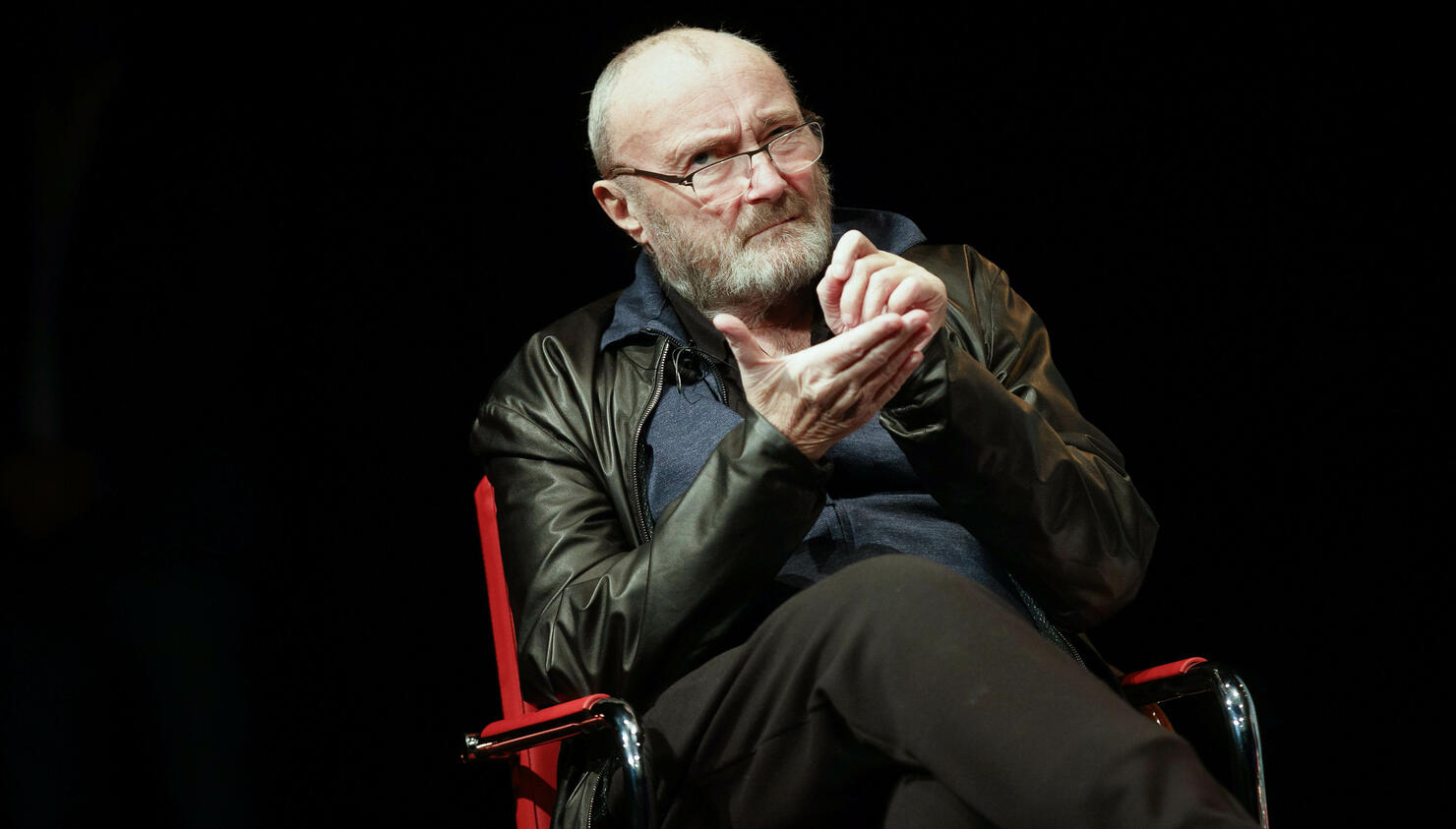 Genesis's 'The Last Domino?' tour this year is likely to be just that, according to Phil Collins.
The band's first live shows in well over a decade were announced in early-2020, postponed and then rescheduled to this fall. The reunion will mark the legendary prog-to-pop rock group's first live shows in about 14 years.
The tour begins in the U.K. next week. It comes to North America in November.
Collins has been performing seated in recent years due to nerve damage from a 2007 neck injury, and he can no longer play drums. While his singing voice is mostly unaffected, he surmises that the end of his performing career is near.
"This English and American tour, that will be enough for me," Collins tells Mojo magazine in its November issue (per Prog).
Mojo followed up, asking whether Collins meant to replace the question mark in the tour's name with a period.
"Yes," he replied. "The question mark was [keyboardist] Tony Banks' idea."

Banks himself remains committed to the queried status of the band's future, suggesting Collins might reconsider depending on how he feels onstage again.
"I think it depends a little bit how it goes," he said. "How Phil stand up to it all. How the audience receive it, and how we all feel about it, really."
Genesis began considering a reunion between Collins, Banks and bassist Mike Rutherford in 2018 after seeing Collins' solo band perform with his son Nic Collins on drum. Banks was inspired with how cohesive the show was, despite Phil's lack of mobility.