The Silliest 'Scrubs' Episode Yet On 'Fake Doctors, Real Friends'
By Diana Brown
September 16, 2021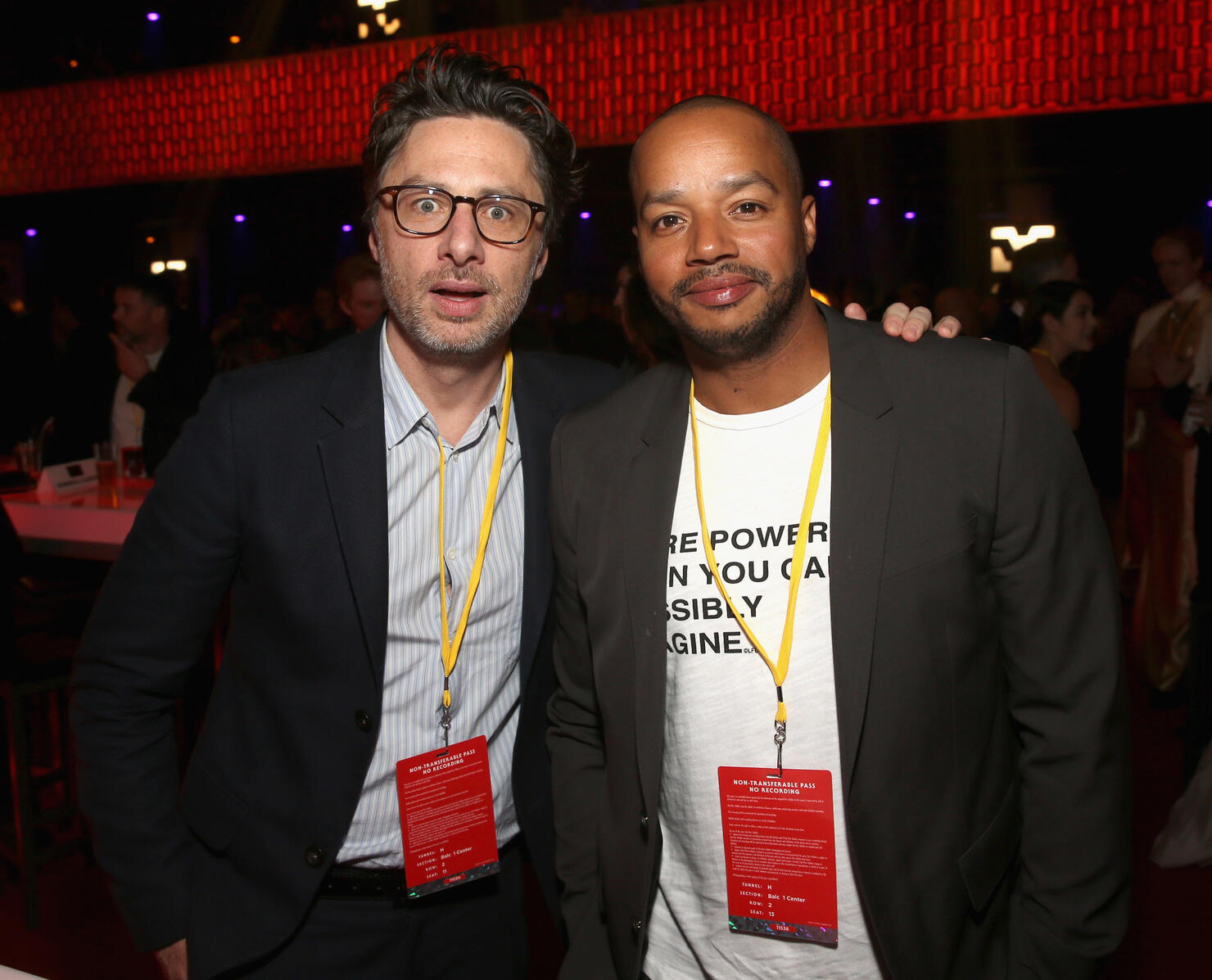 It's the Scrubs episode Donald Faison and Zach Braff have been waiting for ever since they started their rewatch: "My Big Bird," the one with the ostriches. They've been waiting five seasons for that Kangol hat, and it's finally here. The episode is "packed – there's a huge funny bit every ten seconds!" Zach says, so there's a lot to go over on this episode of Fake Doctors, Real Friends, from how in the world did Jason Bateman get such a small part to how in the world could someone manage to duct-tape Elliott to a wall to how in the world did the cafeteria workers waffle J.D.'s foot? Many questions are answered and many answers are questioned – plus, a thorough scrutiny into the birthing methods in Arnold Schwarzenegger's Junior.
Everyone at Sacred Heart is hoping to win the $100 million lottery jackpot, and there are multiple fantasy sequences about what they would each do with the money. Carla dreams about Turk giving birth to their baby so she won't have to, prompting their in-depth analysis of how the baby would be delivered: "It's gotta be an a** baby," Donald theorizes, and Zach imagines himself in the Junior writers' room, saying, "If we as a team chicken out and do a C-section, I'm off the project." Donald is aghast that Elliott's parents are so anti-Semitic that they would object to her Jewish robot husband, but Zach reminds him that when we met them in a previous episode, "they were cartoonishly WASP-y. They would probably prefer a Protestant robot, or an Episcopalian robot. Who wears loafers. And is really good at squash." 
There are so many silly gags and jokes in the episode that Zach is tempted to do another podcast about it with creator Bill Lawrence, just to find out "what was going on in that writers' room?" He was recently hanging out with Bill and Ted Lasso's Brett Goldstein and mentioned they were about to do the ostrich episode. "I got to watch something hilarious which was Bill, with the giggles, pitching to Brett the micro-plot of you and I," Zach says, getting a little giggly himself. "He was recounting shots like, 'And then Brett, and then, you see one of the ostrich's legs closing the gate!'" Hear their entire hilarious conversation, along with plenty of LEGO talk, the most obscure advice they've ever gotten, comedy masterpieces you have to watch or "you can't be our friend," and more on Fake Doctors, Real Friends.
If you want to be sure you're listening to the podcasts everyone else is checking out, iHeartRadio has you covered. Every Monday, iHeartRadio releases a chart showing the most popular podcasts of the week. Stay up to date on what's trending by checking out the chart here. There's even a chart just for radio podcasts here, featuring all your favorite iHeartRadio personalities like Bobby Bones, Elvis Duran, Steve Harvey and dozens of others.