50 Cent Shares Theory On Nicki Minaj's Cousin's Friend's Swollen Testicles
By Hayden Brooks
September 17, 2021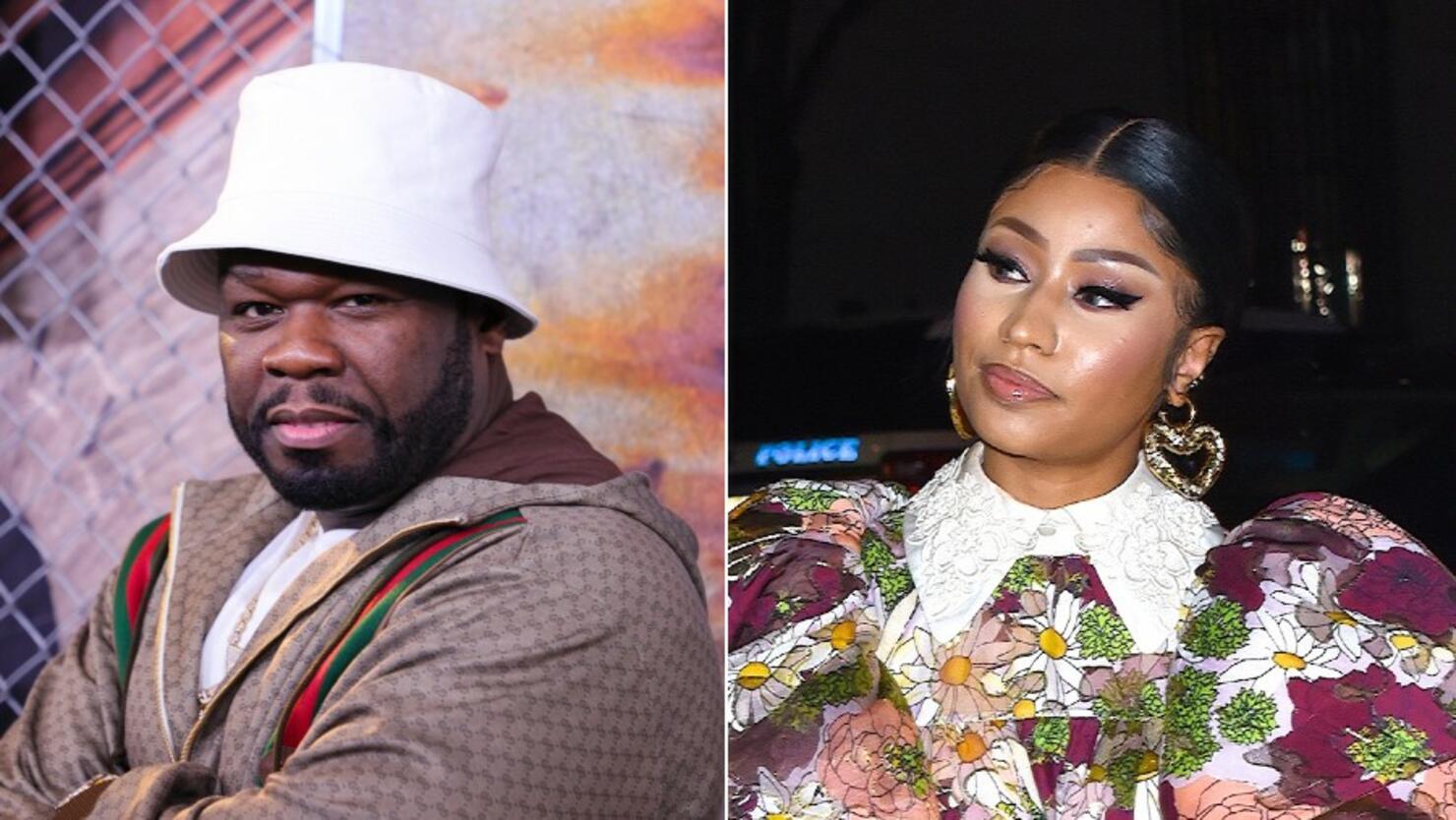 If you follow him on Instagram, you know that 50 Cent loves to clown folks, so it's not surprising that he weighed in on Nicki Minaj's COVID-19 testicle controversy.
On Thursday (September 16), Fif took to Jimmy Kimmel Live! to speak on the viral incident. "I heard that you got -- and I know this is supposed to be a surprise -- but I heard you got Nicki Minaj's cousin's friend's testicles to be on this show. Is that true?" the host asked 50, who appeared on the late-night show to promote his upcoming Starz series, BMF.
"Listen, you didn't look at the details of that situation," the rapper said with a laugh. "The details said he was about to get married. I think the testicles, it could be from the bachelor party. Nobody said that. Why nobody thought about the bachelor party? Now, if you had a really good bachelor party and stuff starts swelling, it was Pfizer! It was definitely Pfizer!"
When it came down to talk about BMF, the hip-hop icon also spoke about the show's featured cameos from his famed friends like Eminem and Snoop Dogg. "I persuaded him to come [aboard]," 50 said of Em, who jumped into Hollywood briefly for the Oscar-winning 8 Mile in 2002. "I actually directed the episode that he's in. ... I called him, I put pressure on him, Jimmy. I think he had a terrible experience on the 8 Mile project."
Meanwhile, Minaj's COVID-19 vaccine claims continue to make waves. The rapper recently responded to the White House officials, who said she was never invited for a discussion about the vaccine after she made wild claims that it caused her cousin's friend's testicles to swell. "The White House has invited me & I think it's a step in the right direction," Nicki tweeted.