Fans Call Run In With The Biebers, Shawn Mendes & Camila Cabello 'Awkward'
By Emily Lee
September 17, 2021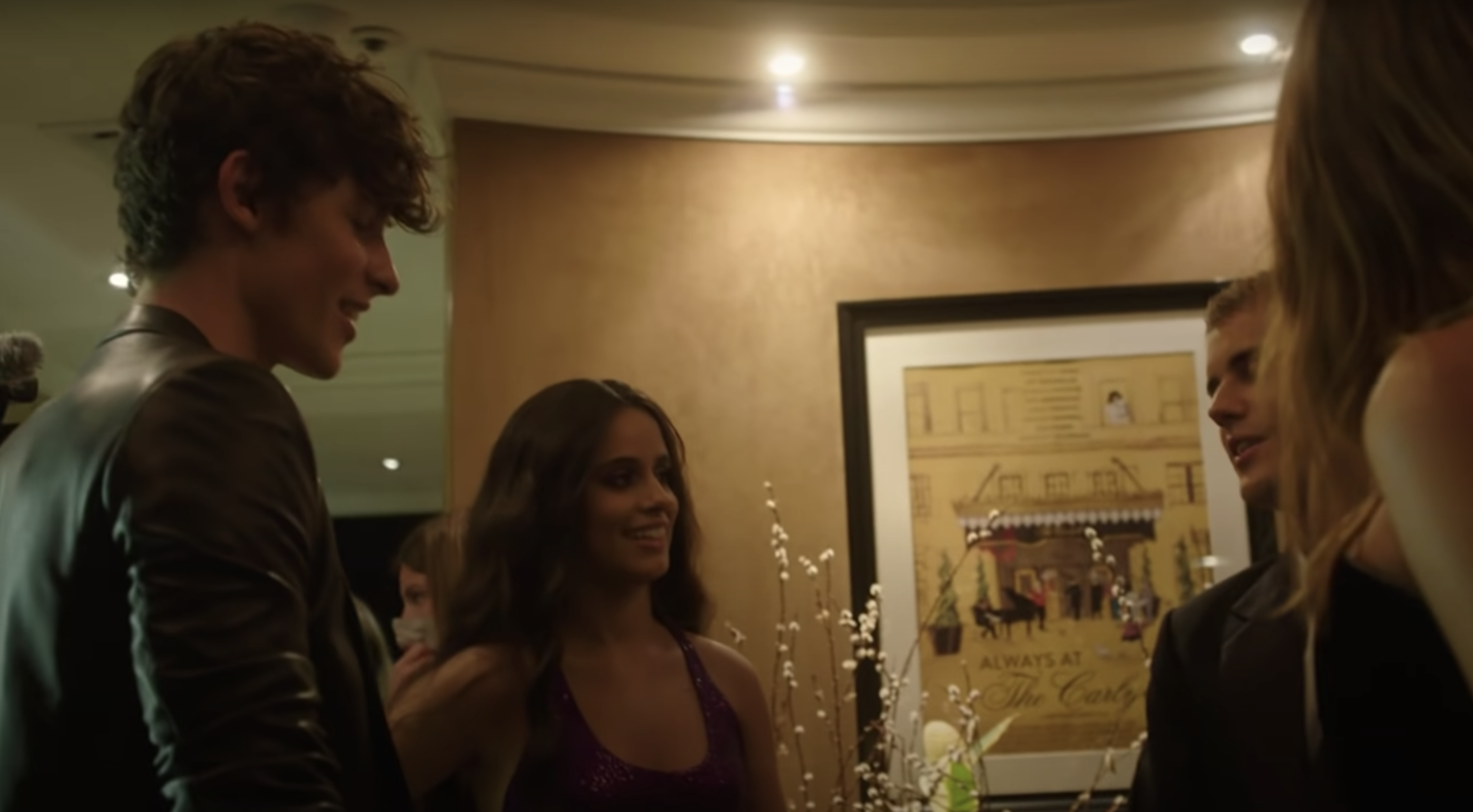 There's nothing like running into your ex-girlfriend and her husband alongside your current girlfriend. That's what happened to Shawn Mendes on Monday (September 13) when he bumped into Hailey Baldwin and Justin Bieber while heading over to the MET Gala with Camila Cabello.
The entire exchange was captured on video by Vogue, who followed Shawn and Camila as they got ready for the glamorous event. The 'Senorita' collaborators were staying in the same hotel as many other MET Gala attendees, including Hailey and Justin. While waiting for their rides in the hotel lobby, the foursome made polite small talk. Since Shawn and Hailey were rumored to be dating a few years back–—and even attended the MET Gala together back in 2018—fans have dubbed the encounter "awkward."
Making the encounter even more interesting, Justin and Hailey got engaged just two short months after Hailey attended the MET Gala with Shawn. They were married another two months after that. Shawn, meanwhile, started dating Camila a year later in September 2019.
"I texted Hailey, 'Congratulations,' [when they got engaged] and I really am happy for them," Mendes told Elle at the time. "She's still one of the f—king coolest people ever—she's not just a beautiful person visually, but she's one of the most beautiful hearts I've ever met."
While some fans found the brief conversation awkward, Justin, Hailey, Shawn, and Camila had nothing but kind words for each other. "Great performance last night. Killed," Camila told Justin of his Video Music Awards performance the night before.
Justin also made sure to compliment Shawn's ensemble, saying: "Going with the no-shirt vibes. I like it." Shawn told his 'Monster' collaborator that he was "trying to push it a little bit" for the high fashion event. Justin said he's "got to flex" when he hits the carpet.
When Hailey and Justin's ride pulled up, they promised to see each other again over at the Metropolitan Museum of Art. Justin's parting words for his fellow pop stars were "love you both so much."