Jonas Brothers Want To Know 'Who's In Your Head' On New Song
By Emily Lee
September 17, 2021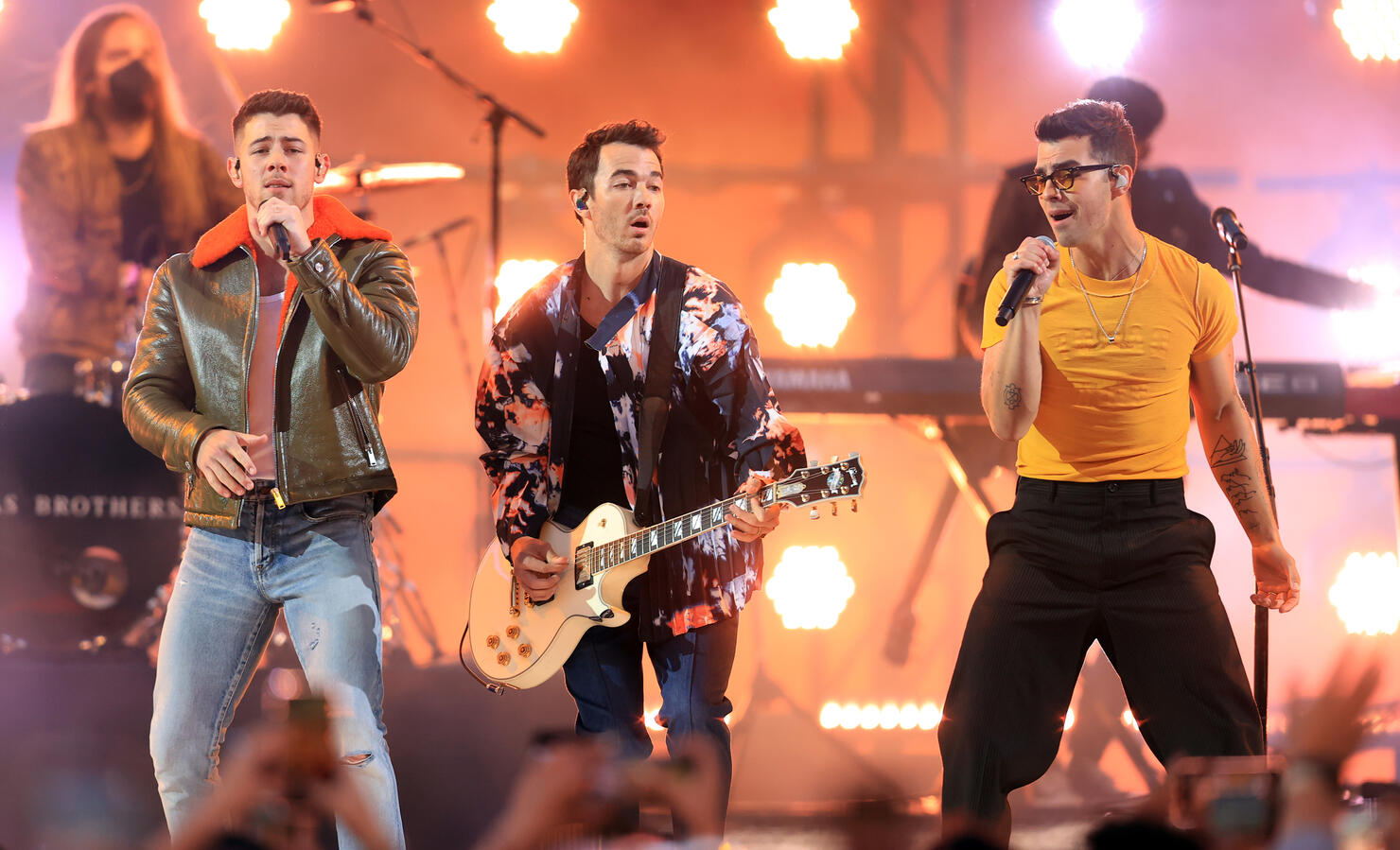 On Friday (September 17), Jonas Brothers dropped an upbeat new single called 'Who's In Your Head.' Their latest outing is so catchy the answer to "who's in your head?" will be Nick Jonas, Kevin Jonas, and Joe Jonas after listening to the funky track.
It's an exciting time to be a Jonas Brothers fan, as the trio has released four new songs in recent months. 'Who's In Your Head' follows 'Leave Before You Love Me' and 'Remember This,' while the boys also dropped 'Mercy' for the Space Jam: A New Legacyoriginal motion picture soundtrack.
In their latest effort, Nick, Joe and Kevin want to know who their love interest is really thinking about:
"I wanna know who's in your head/ Stealing your heart while I'm still bleeding/ Who's in your bed/ Wrapped in your arms while I ain't sleeping/ Got lost in your halo halo/ I just wanna know Now who's in your head in your head."
Shortly after the song dropped, Nick, Joe and Kevin all took to Instagram to tease the music video. "We've got an incredible music video on the way for you all," Kevin wrote. "Can't share when the video is coming yet but I think you guys are gonna love it," Joe added.
Nick, who turned 29 on Sunday (September 16), said the song's release was a way to celebrate his special day. "Can't wait for you guys to see the video we shot," he wrote.
The guys are currently on a nationwide tour with Kelsea Ballerini and Jordan McGraw. Fingers crossed they add 'Who's In Your HEad' to the setlist for the rest of their stops.