Michelle Williams & Jamie Lee Curtis On What Makes A 'Good Friend'
By Diana Brown
September 17, 2021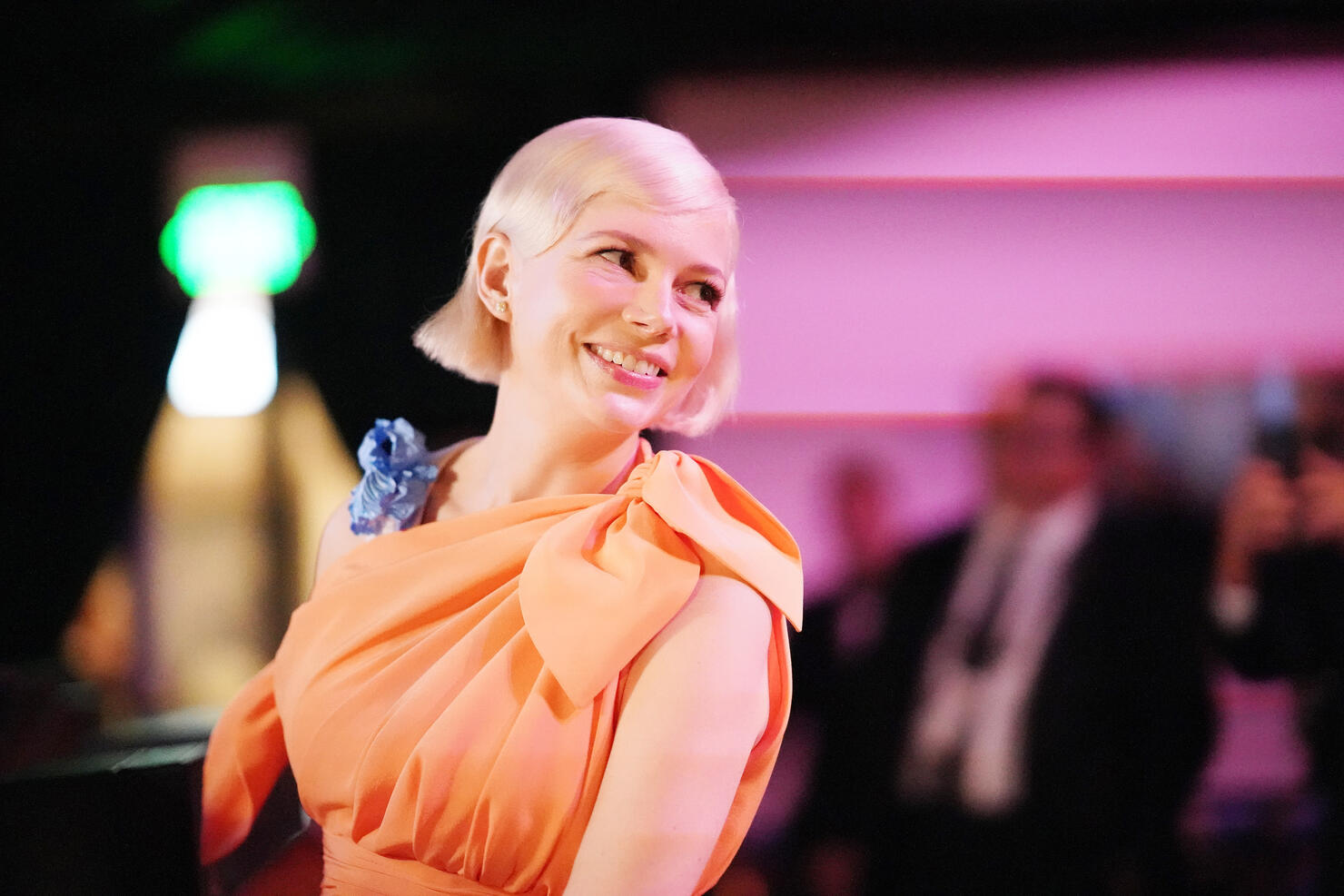 A lot of conversations about relationships focus on romantic relationships, but some of the most powerful connections we make through our lifetimes are with our friends. On Good Friend, Jamie Lee Curtis explores the power of friendship: How friends meet, when they know they're besties, what makes a friendship strong, and what it really means to be a good friend. In this episode, she talks with her actual good friend, Michelle Williams, about how they connected on the set of Halloween: H20, bonding over literature and art, and what keeps their relationship strong even when life and work and everything else takes them in opposite directions. They laugh a little, cry a little, and share a lot.
Michelle tells Jamie that to her, the quality a good friend has is "the ability to tell the truth, and tell it kindly….we all have our own inherent blind spots that we're just unable to perceive about ourselves, but our friends can and when they can kindly tell us about it, it can be life-changing." Jamie agrees, because it also speaks to feelings of trust and safety. "I want safety, for you, and with you," she says. "When someone gives you that gift of trust, you feel trustworthy. You can't say you're trustworthy unless you've been given a trust, unless you've carried someone's secret, carried someone's grief or joy or excitement." They both agree that the magic of friendship is "the ability to travel somewhere interior with each other very quickly, and with total trust." 
Of course, not all friendships last; people change and grow and sometimes that means they grow away from each other. Michelle has certainly experienced the loss of a friendship, but says she doesn't like to let the loss fester. "I really do believe that everyone is doing their version of their best, so I don't really second guess people's motivations or their choices. Everyone makes sense to themselves. If they don't make sense to me, that's fine," she says. They also get into the friends they've made thanks to their kids, how important it is to understand someone else's "busy," and the friends you keep from childhood; hear their entire profound and loving conversation on this episode of Good Friend.
If you want to be sure you're listening to the podcasts everyone else is checking out, iHeartRadio has you covered. Every Monday, iHeartRadio releases a chart showing the most popular podcasts of the week. Stay up to date on what's trending by checking out the chart here. There's even a chart just for radio podcasts here, featuring all your favorite iHeartRadio personalities like Bobby Bones, Elvis Duran, Steve Harvey and dozens of others.