24kGoldn Kicks Off Day 2 Of The iHeartRadio Music Festival
By Cherranda Smith
September 18, 2021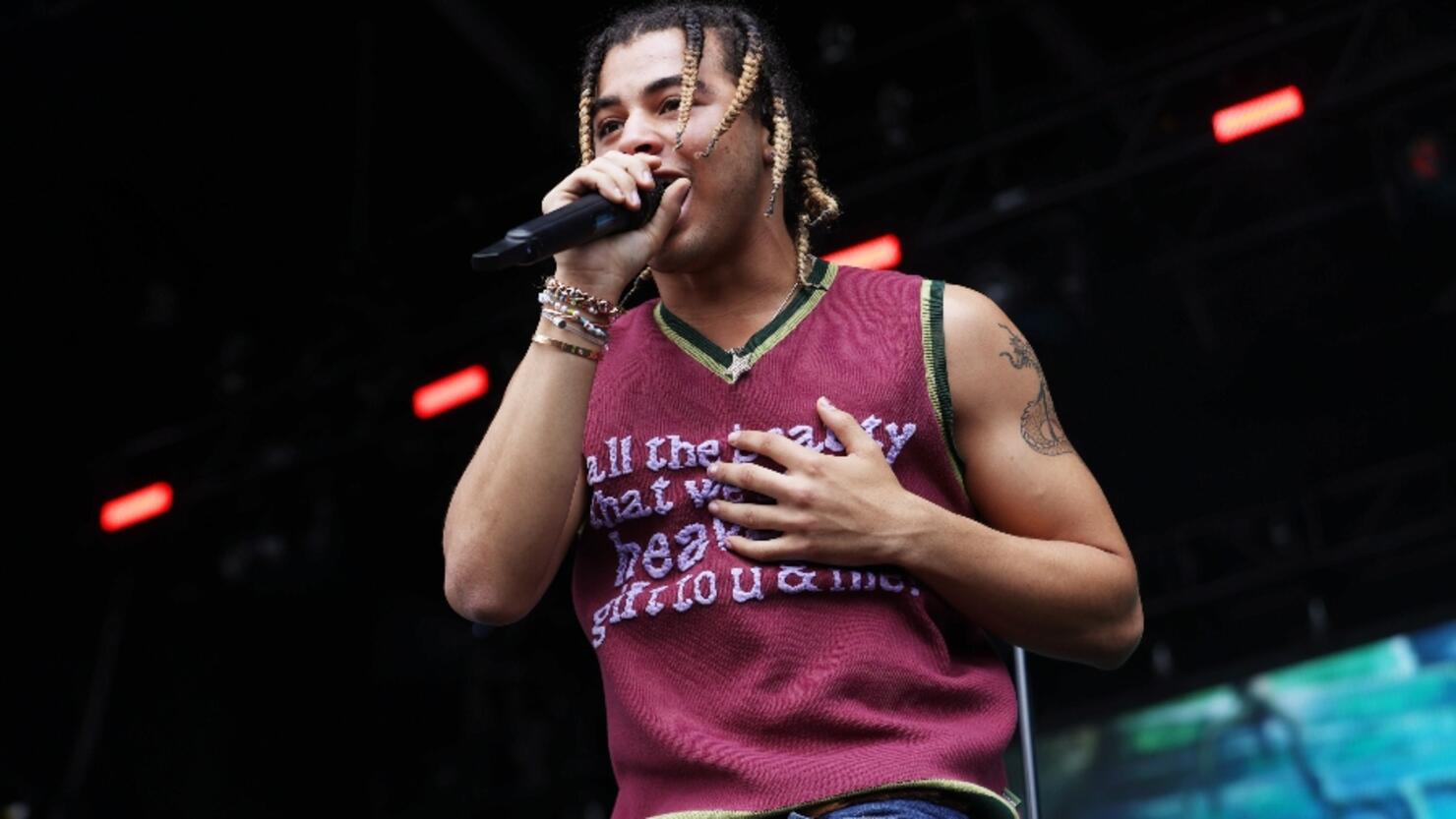 Rapper 24kGoldn was the first to take the Daytime Stage at the iHeartRadio Music Festival presented by Samsung Galaxy on Saturday (September 18). 
The rapper performed his hit "Valentino" giving fans a taste of live instruments to go with the lyrics of the chart-topping hit that blends sounds from rock, country, and trap.
"We're just getting started," the rapper said after finishing the single and jumping into "3,2,1" released earlier this year. The rapper sported a red Marc Jacobs jersey with the words "all the beauty that we see is heaven's gift to you and me" with vintage boot cut jeans and Off-White boots.
"Anybody else hot as f––k right now?" the San Francisco native asked the crowd, revealing the iHeartRadio Music Festival was his first trip to Las Vegas. The rapper came out of his shirt to perform his next song, "City of Angels," his favorite song he ever made, he shared with the crowd.
24kGoldn was also among this year's recipients of the iHeartRadio Titanium Award, which he earned for getting one billion total audience spins across iHeartRadio stations. His song "Mood" with Dior was a clearly a crowd favorite at the festival and on iHeartRadio stations.
The rapper got the crowd hype, calling out people at the festival to create a mosh pit before his performance of "Company" featuring Future. Check out more of his performance below.
If you missed any of the action this weekend, you can relive the 2021 iHeartRadio Music Festival by tuning in to The CW Network on Saturday, October 2nd and Sunday, October 3rd from 8-10pm ET/PT for a two-night television special.