Tim McGraw Asks Fans To 'Jam With Me' In Acoustic Cover Of 'Shotgun Rider'
By Regina Park
September 18, 2021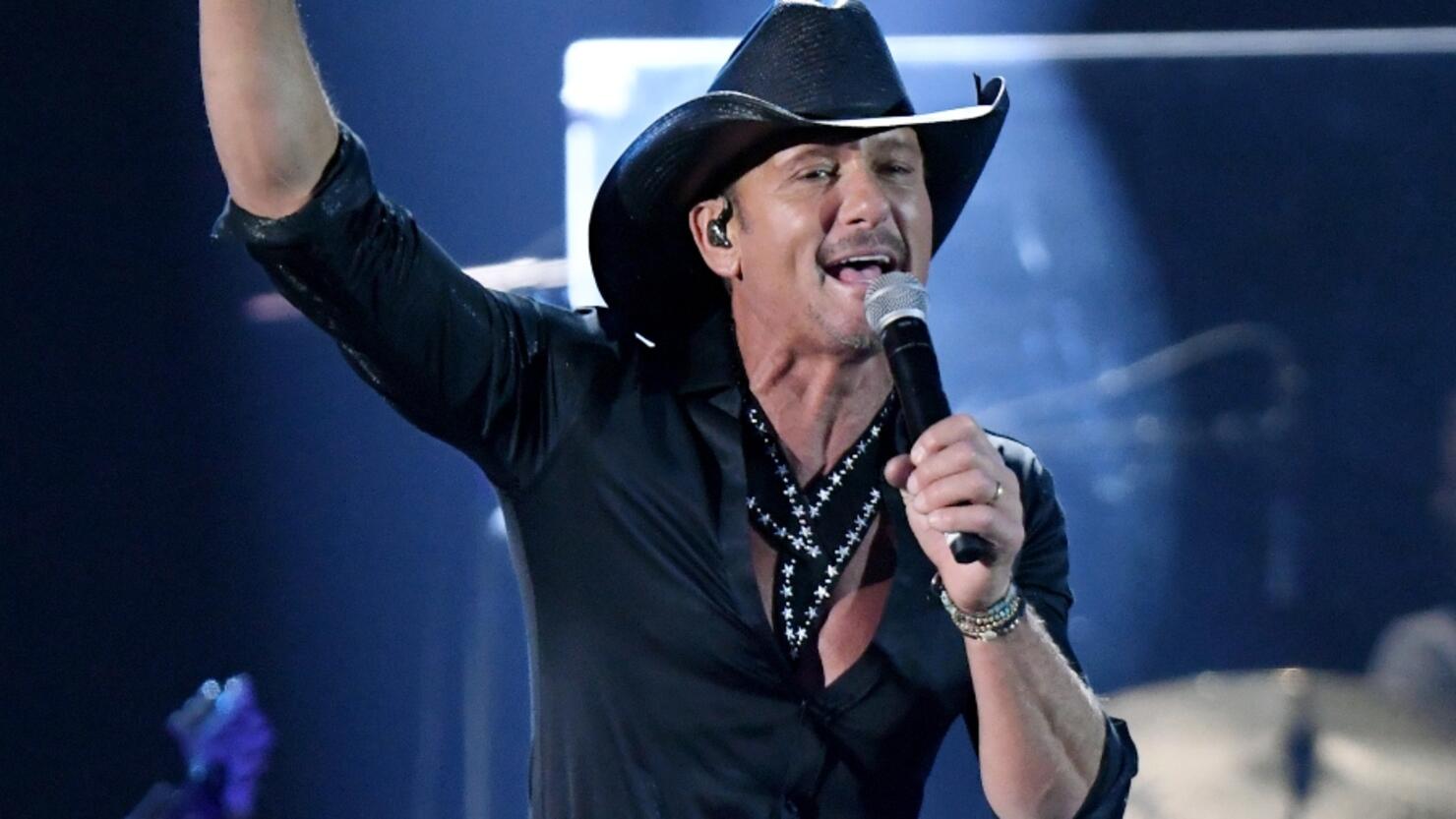 Country superstar Tim McGraw asked fans on Instagram to "jam with me" on Friday afternoon (September 17).
Paired with only a guitar, seated on a stool in a tank top and jeans, the country crooner sang his 2007 hit song "Shotgun Rider" leaving fans gushing over his velvety smooth voice and sharing memories they have with the song.
"I don't ever want to wake up/Lookin' into someone else's eyes," he sang, "Another calling me baby/On the other end of the phone," he continues, finishing through the chorus of the classic from his album Let It Go.
"My fave Tim McGraw song!" one person wrote underneath the online jam session.
"Our wedding song" another fan wrote with a heart emoji.
Tim also got praise from fellow singer Rita Wilson for his guitar-assisted version of the song.
Tim has been active on Instagram, and recently gave fans an inside look of the set of 1883, the prequel series of Yellowstone starring Faith Hill, and Sam Elliott.
The series is set to be released on Paramount+ sometime this year.
The singer is also currently on his Here On Earth Tour which is scheduled to run through next year. Check out tour details here.