Coldplay Delivers Uplifting iHeartRadio Music Festival Performance
By Peyton Blakemore
September 19, 2021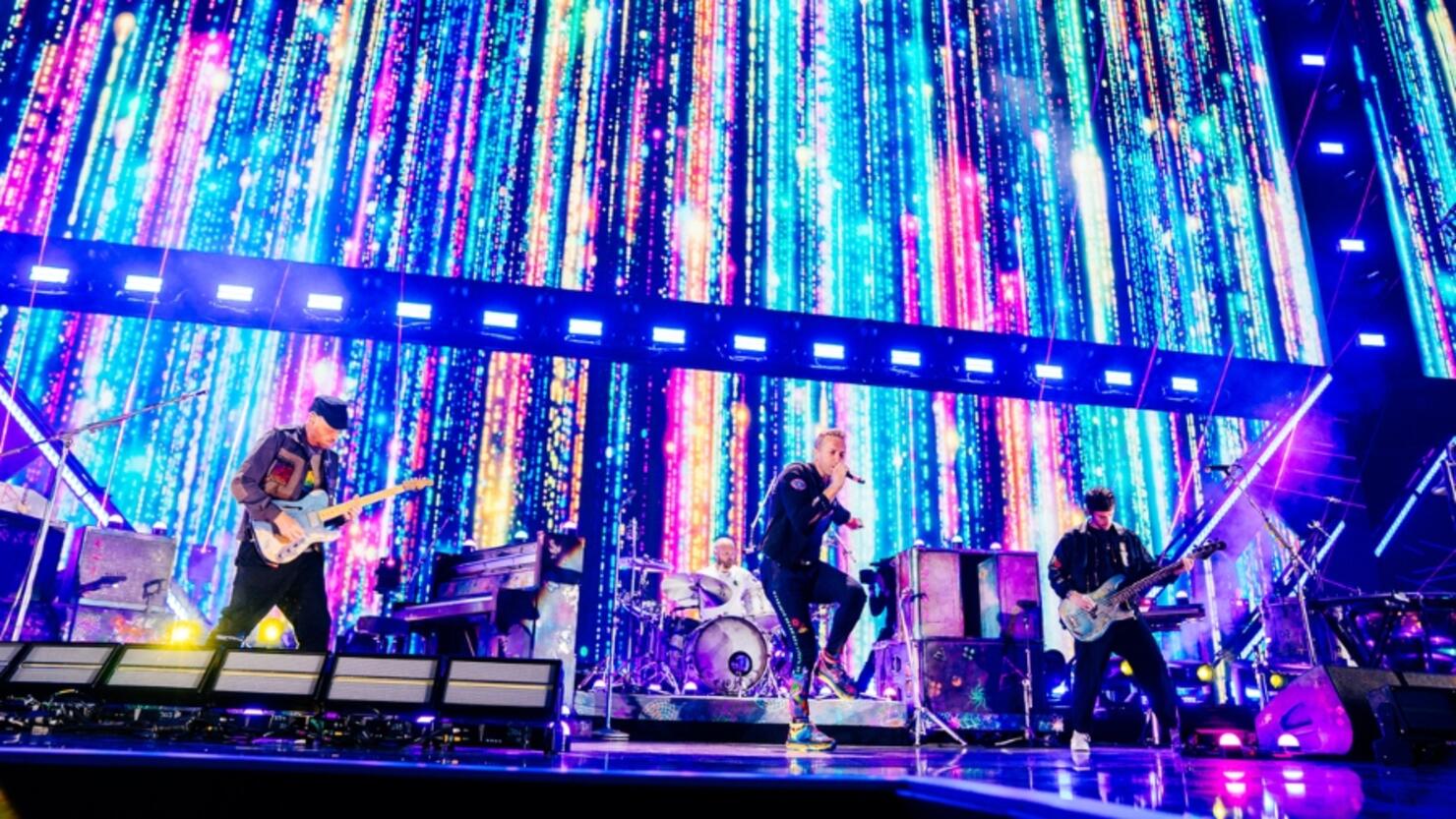 Photo: Rahul Bhatt for iHeartRadio
Just when you thought the 2021 iHeartRadio Music Festival couldn't get any better, Coldplay hit the T-Mobile Arena stage in Las Vegas on Saturday (September 18) with a performance like none other.
For the British rock band's set, the group kicked things off with their latest single "Higher Power" before transitioning to their fan-favorites "Viva La Vida and "Fix You."
Coldplay then slid into their emotional track "Human Heart," putting the entire arena in its feels. However, in Coldplay fashion, the band ended their set with an uplifting track, but not before lead singer Chris Martin suffered quite the cute and endearing wardrobe malfunction — he couldn't get his jacket back on before the start of "A Sky Full Of Stars," which caused them to have to restart the song. Once Chris' jacket was fully on, the group seamlessly hopped back into their performance, which concluded with confetti falling from the ceiling.
Earlier this week, Coldplay previewed a first listen of their upcoming collab with BTS, "My Universe," which is set to appear on Coldplay's upcoming album Music of the Spheres.
The track, which is set to drop on September 24, features both English and Korean. "You, you are/ My universe/ And I just want to put you first/ And you, you are/ My Universe/ And you make my heart light up inside," the groups were heard singing together on the snippet of the track.
If you missed any of the action this weekend, you can relive the 2021 iHeartRadio Music Festival by tuning in to The CW Network on Saturday, October 2nd and Sunday, October 3rd from 8-10 pm ET/PT for a two-night television special.