Journey Closes Out iHeartRadio Music Festival With Epic Performance
By Emily Lee
September 19, 2021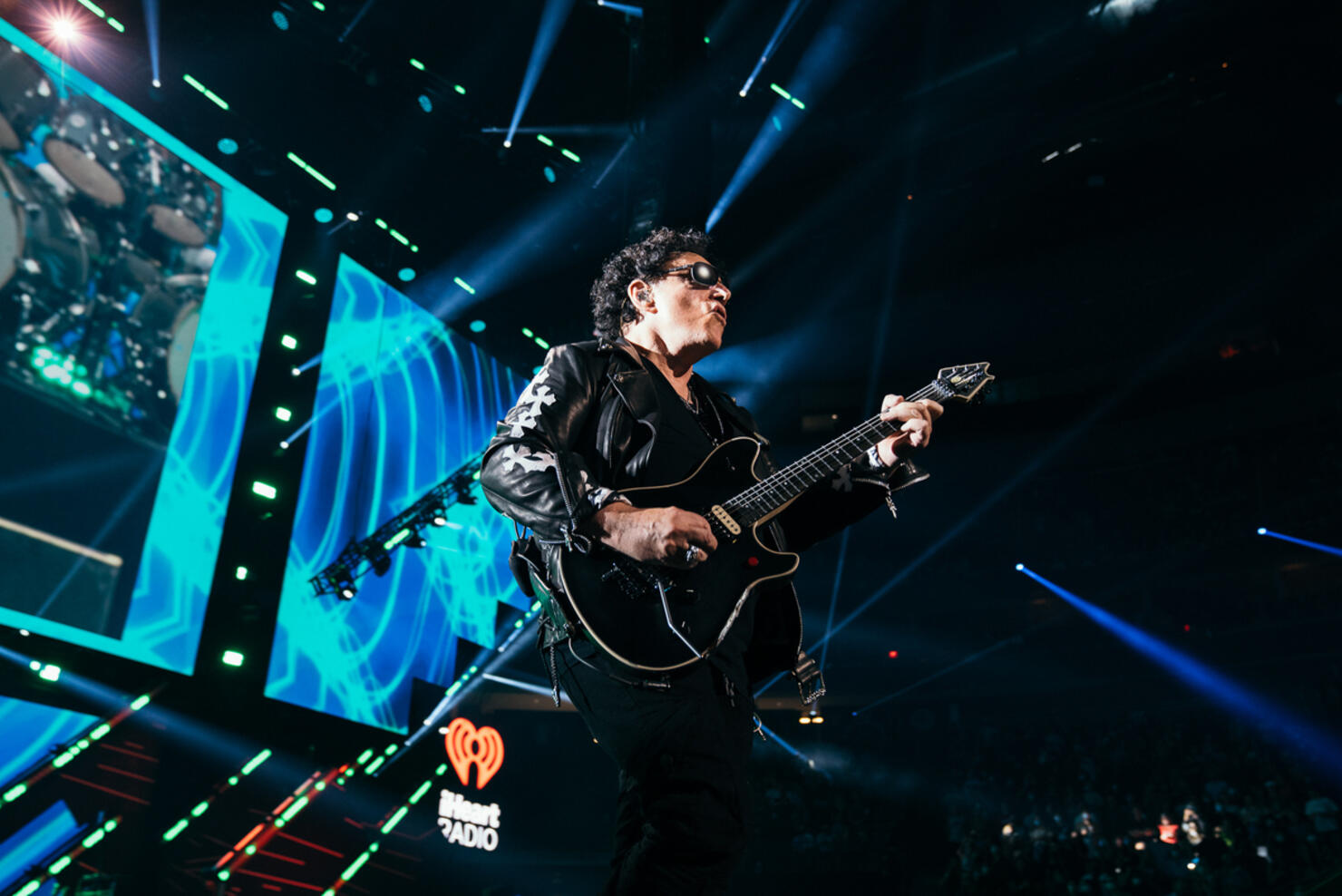 Photo: Rahul Bhatt for iHeartRadio
What a way to close out the 2021 iHeartRadio Music Festival!
The second and final night of the iHeartRadio Music Festival came to an end with an epic performance from Journey. The band got the crowd off their feet with striking vocals from Arnel Pineda and rock star performances from Neal Schon, Jonathan Cain, Deen Castronovo, and Marco Mendoza.
Journey kicked off their setlist with 'Separate Ways,' followed by 'Anyway You Want It.' They seamlessly moved into 'Lights' and then 'Wheel in the Sky.' They saved 'Don't Stop Believin' for the big finale, of course. The crowd was showered with confetti as the final notes played.
Like so many other musical acts, Journey was forced to cancel their 2020 concert plans. After resuming live performances back in July, however, Journey is moving ahead full force. Their performance at the iHeartRadio Music Festival previews big things to come for the group. They will return to Vegas in December for a special six-date residency at The Theater at Virgin Hotels in Las Vegas.
"I'm really excited about just getting back onstage and playing in front of live audiences after all this downtime," Schon said of returning to live performances recently. "We only played a few shows in Vegas, like a year-and-a-half ago, but the year before we took off. So it's been a while. Luckily enough I've been doing this a while, so I didn't have to go back in and relearn what I had played."
If you missed any of the action this weekend, you can relive the 2021 iHeartRadio Music Festival by tuning in to The CW Network on Saturday, October 2nd and Sunday, October 3rd from 8-10pm ET/PT for a two-night television special.