Bus Driver Suspended For Using Cell Phone To Call 911
By Jason Hall
September 20, 2021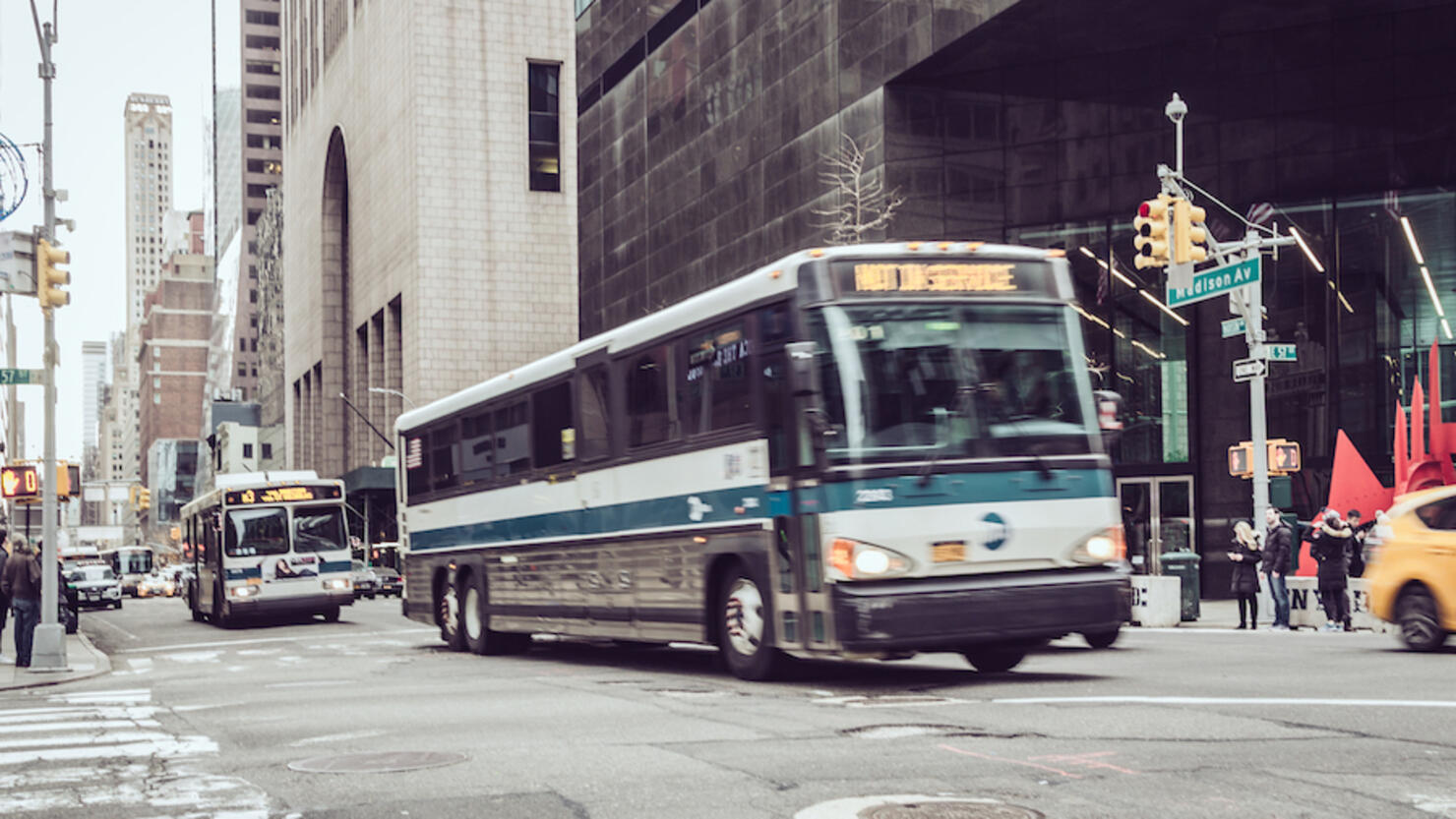 An Austin, Texas bus driver has been suspended for using her cell phone to call 911 during an incident in which she was threatened by a passenger in adherence with Capital Metro's safety protocols and policies.
Adawna DeVine, 47, told KXAN that the passenger -- described as a man holding onto a walker with his dog's leash wrapped around his hand -- would threaten her on multiple occasions while getting on to the bus at the stop near Republic Square.
DeVine said she reported the same man to her supervisors at Capital Metro on three occasions.
"I kept begging for help and for someone to do something about this because it's going to keep happening without intervention," DeVine said. "It was bigger than I could deal with."
Surveillance video from inside the bus shows her opening the doors for passengers lined up at the stop, but quickly shut the doors before the man could get on, which caught his dog in the doors.
DeVine then reopens the doors, which leads to the man hoisting himself onto the platform and screaming, "I'm going to beat your mother f****** a**" at her.
DeVine is then shown asking the man to get off the bus and to back up so she could leave her seat.
The man refuses to move and tells DeVine she wasn't going anywhere either.
"Once I was pinned in my seat, I knew I needed urgent help, like immediate help, and that's why I called 911," Devine said.
Police arrived at the scene and told DeVine they couldn't press charges because they didn't personally hear the threats themselves and noted that the man didn't have a weapon, but said the driver could bring evidence to the courthouse to file charges herself.
A suspension notice confirmed DeVine was suspended for using her cell phone to call 911, which is a violation of company policy.
"Not in my 33 years as a bus operator. That is the first time I have ever seen someone get in trouble for calling 911," said ATU Local 1091 President Brent Payne via KXAN. "I had to physically go up there to get her off suspension, but she was off work for maybe two to three weeks unpaid."
Capital Metro's Chief Security Officer Gardner Tabon declined KXAN's request for an interview on the agency's safety protocols and policies regarding cell phone use, but the agency provided a statement noting operators are trained to use other communication methods on buses in an emergency and can send a "priority request to talk" or hit a panic button, which Capital Metro says immediately sends police officers to the bus' location.
Payne, however, argues that the process takes more time than a driver directly calling 911 on their personal phone.
"Some operators say they never come, and they end up having to call 911 themselves," Payne said. "I just think right now the response from 911 is better. I know Cap Metro is working with transit police to increase the response times, but right now until that happens — 911 is the safest bet to do."
DeVine said she called police directly and used the priority talk button on her bus to contact supervisors during the incident.
The Austin Police Department confirmed DeVine's supervisor issued a criminal trespass to the passenger shown in the surveillance video.