Prosecutors Rest Their Case In R. Kelly's Federal Sexual Abuse Trial
By Regina Park
September 20, 2021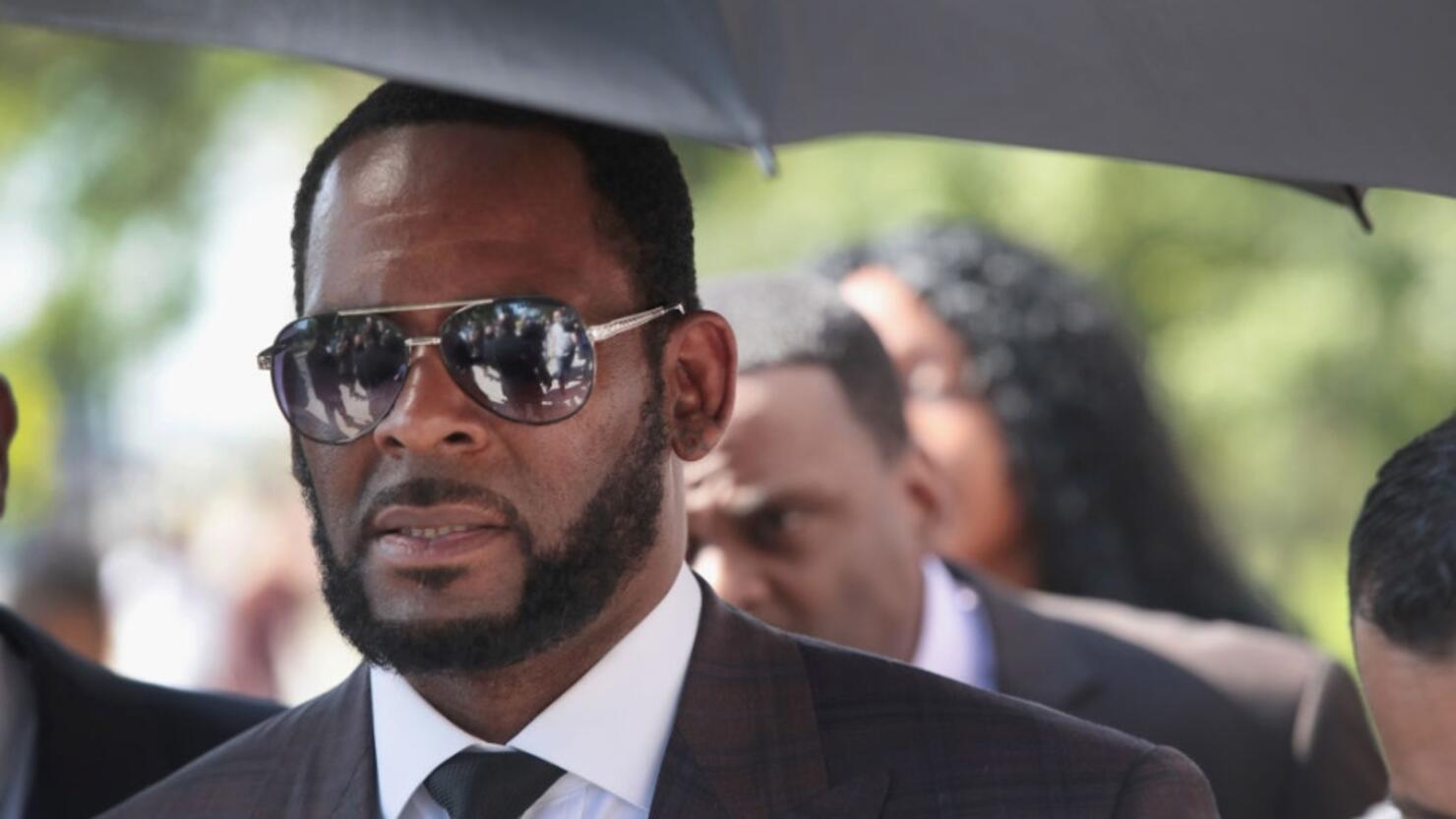 The prosecution rested its case against disgraced R&B singer R. Kelly on Monday (September 20) after nearly a month of testimony and evidence presenting.
According to CNN, federal prosecutors called 45 witnesses over the course of 20 days, each testifying in the federal sexual abuse and racketeering case against the singer who could reportedly face 10 years to life in prison if he's found guilty.
Brooklyn prosecutors built a case against Kelly, accusing him of heading up a criminal enterprise for the purpose of transporting women and underaged girls across state lines for sexual acts, in violation of the Mann Act.
Among the 45 witnesses, several survivors took the stand, recalling the sexual and physical abuse they endured from Kelly, some describing an intricate web of connections that perpetuated abuse against underaged girls and young women. One witness described being locked in a room and denied food for several days.
Prosecutors also raised the illegal marriage between Kelly and the late Aaliyah in 1994 during their case. One witness, Kelly's former tour manager, said the marriage took place after he bribed a courthouse worker with $500 to forge an ID for Aaliyah that said she was 18 years old. Kelly allegedly suspected the then 15-year-old Aaliyah to be pregnant.
Prosecutors also questioned the minister whose signature is seen on the marriage certificate of Kelly and Aaliyah's marriage and who allegedly conducted the ceremony in a Chicago hotel. The minister testified that he never talked about the marriage after he gave his word to Kelly not to speak of it.
The first male accuser also took the stand, testifying that at 17 years old, Kelly performed oral sex on him after the singer invited him to his home under the guise of helping him with a career in music.
CNN reported that one of the witnesses experienced "emotional breakdowns" and panic attacks the weekend before she was to take the stand in court in front of Kelly. Nicholas Williams, a former employee of Kelly's expressed in court how testifying in front the singer was difficult.
"I was nervous when I first came in here because I finally had time to look him in the eye, " Williams said.
Jurors have reportedly seen and heard recordings of abuse allegedly carried out by Kelly in footage seized from the singer's home and a storage facility. Reporters were not allowed to view or hear the footage or recordings.
Defense attorneys for Kelly began calling witnesses on Monday (September 20).
The singer's defense team is reportedly working to paint the witnesses who've come forward as scorned fans who came out with their stories in an effort to black mail Kelly for money.
Lawyers for the singer have already argued against witnesses' accounts of the abuse they endured. One argued that Chinese food was to blame after a witness testified going unconscious after eating food finally given to her after several days of being locked in a room at the singer's home. According to the witness, she woke up without the undergarments she'd been wearing and Kelly "doing up his pants."
After the defense presents its case, jurors will go into deliberation and ultimately make a decision in the case based on the federal charges brought against R. Kelly.
Reading about Black trauma can have an impact on your mental health. If you or someone you know need immediate mental health help, text "STRENGTH" to the Crisis Text Line at 741-741 to be connected to a certified crisis counselor.
RAINN's National Sexual Assault Hotline is 1-800-656-4673.
Get the latest news 24/7 on The Black Information Network. Listen now on the iHeartRadio appor click HERE to tune in live.