Russell Dickerson's 1-Year-Old Son Knows Good Music When He Hears It
By Kelly Fisher
September 20, 2021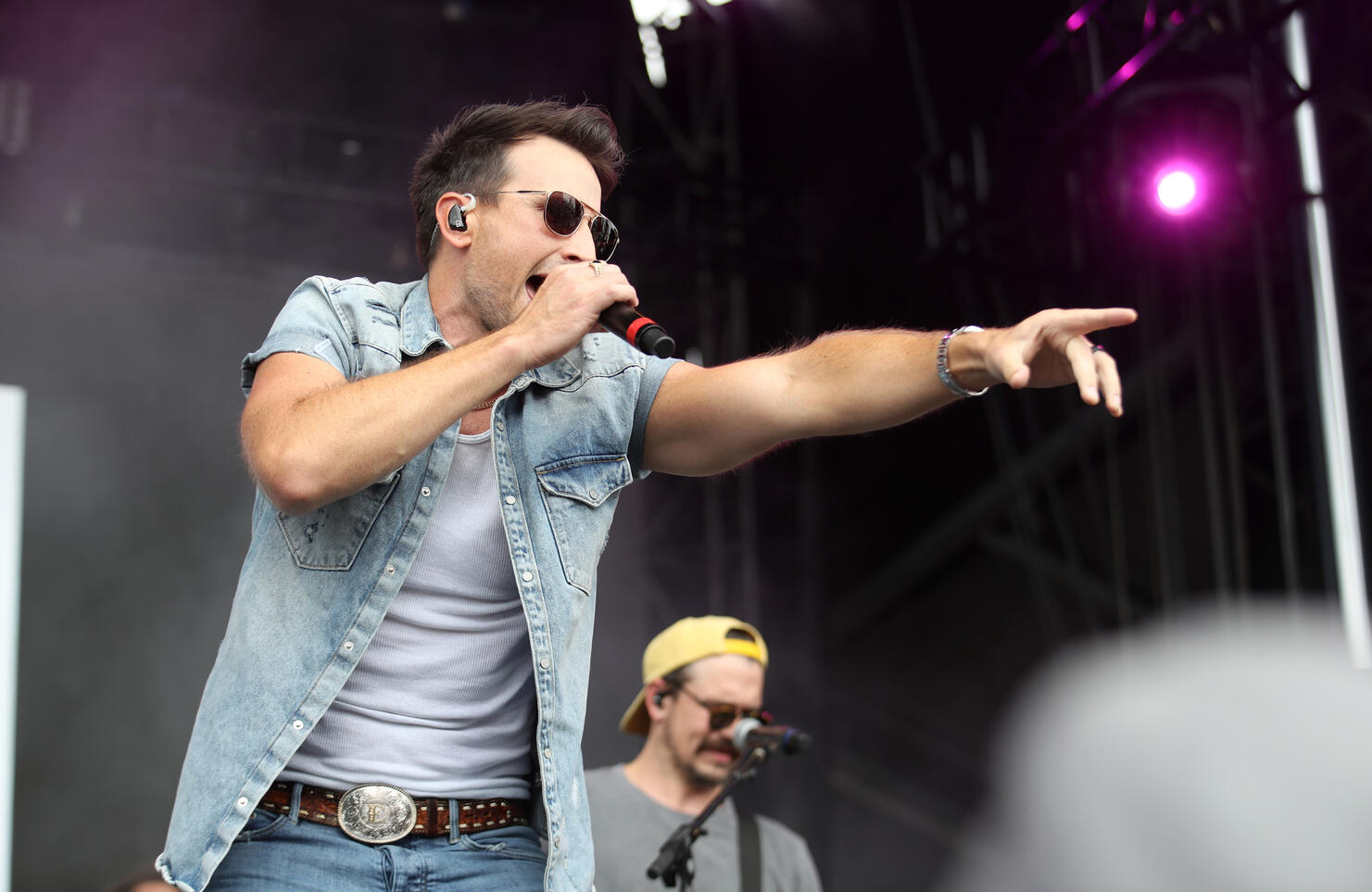 Russell Dickerson rocked the Daytime Stage at the iHeartRadio Music Festival presented by Samsung Galaxy.
The country artist brought a high-energy set to the festival in Las Vegas, packed with swoon-worthy songs inspired by his relationship with his wife Kailey: "Every Little Thing," "Love You Like I Used To" and "Yours," the 2017 ballad he credits with changing his life.
But Dickerson revealed to PEOPLE at the iHeartRadio Music Festival that his wife isn't the only one who feels connected to his music. The couple welcomed their son Remington last year, and Dickerson said that when Remington cries, listening to his dad's demos or his sophomore album Southern Symphony does the trick: "It's crazy, man. Like, he knows my voice and he just calms him down immediately. It's crazy."
Dickerson has previously given fans glimpses of his family life, including in the video for "Home Sweet," a track from Southern Symphony. The sentimental video reflects on his life with Kailey and Remington, and it released on Dickerson's eight-year anniversary of his and Kailey's engagement (so, naturally, the music video kicks off with footage of the proposal).
Dickerson also shares family moments on social media. His most recent Instagram pic on Monday (September 20) is an adorable, re-shared family photo of Remington's face getting smushed by his parents as they kiss him on each cheek. It joins other cute posts from Disney, from the tour bus and more.
If you missed any of the action this weekend, you can relive the 2021 iHeartRadio Music Festival by tuning in to The CW Network on Saturday, October 2nd and Sunday, October 3rd from 8-10pm ET/PT for a two-night television special.