ZZ Top Warns Of Counterfeiters Trying To 'Cash In' On Dusty Hill's Death
By Andrew Magnotta @AndrewMagnotta
September 20, 2021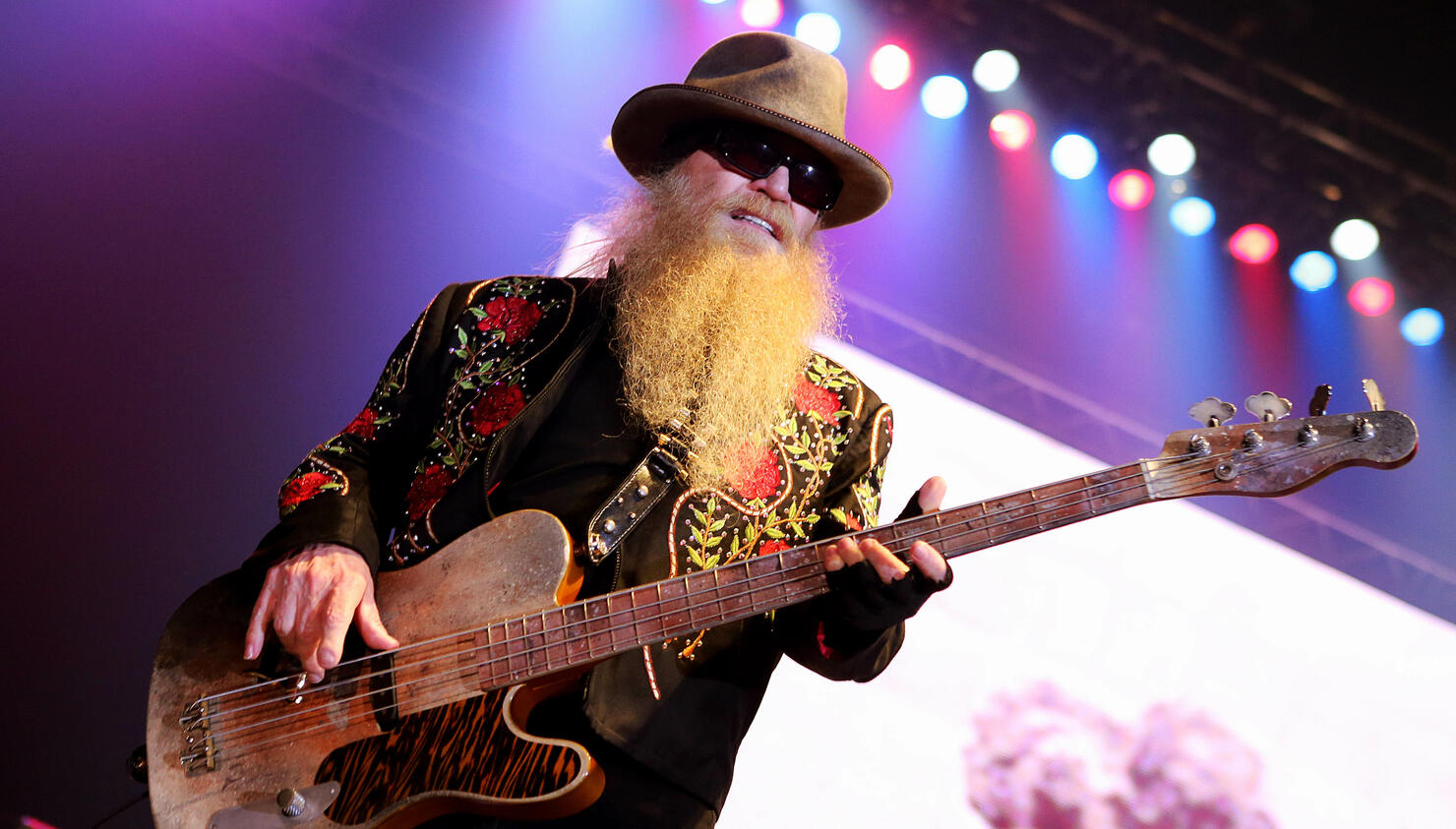 ZZ Top is warning fans about bootleg merchandise they might online see that's attempting to capitalize on the death of co-founding bassist Dusty Hill.
Dusty passed away in late-July at age 72, days after leaving ZZ Top's 50th anniversary tour to address a hip injury. Before heading home, Dusty appointed longtime guitar tech Elwood Francis as his replacement. He noted that the band shouldn't miss anymore shows on his account after postponing its tour for an entire year due to the pandemic.
Per Dusty's wishes, ZZ Top resumed its tour a few days after his death. But in the weeks since, the band has identified a number of online retailers advertising merch purporting to celebrate the late-bassist. The merch usually is emblazoned with messages like 'RIP Dusty,' 'Thank you, Dusty,' etc.
ZZ Top released a statement this past weekend letting fans know that proceeds from the unauthorized merch isn't going to Dusty's estate, the band or any causes they support.
"Please be aware the neither the band nor Dusty's family has approved the sale of any merchandise or promotions connected to Dusty," ZZ Top said. "It is sad and unfortunate that many people are trying to 'cash in' on Dusty's untimely death. Please know that no monies generated by these bogus goods are paid to the band or to Dusty's family."
The band added that fans can better honor Dusty by not purchasing "bootlegged good" and helping to prevent other fans from being duped into buying counterfeits.
"Please know that ZZ Top will pursue all available remedies to put a stop to the sale of unauthorized merchandise," the band continued. "We are saddened by our loss, and will protect Dusty and ourselves to the fullest extent of the law. We appreciate all our fans and hope you will work with us to prevent this outrageous and illegal conduct."
Dusty's passing this summer reverberated throughout the rock community, drawing tributes from across the globe.
His widow Charleen McCrory said in the wake of Dusty's passing that fans had overwhelmed her with love and supportive messages after learning the news.
With Dusty, drummer Frank Beard and guitarist Billy F. Gibbons, ZZ Top had the longest-running band with an unchanged lineup in the history of popular music.