Billy Idol Performs 'Bitter Taste' & More At iHeartRadio ICONS Event
By Emily Lee
September 22, 2021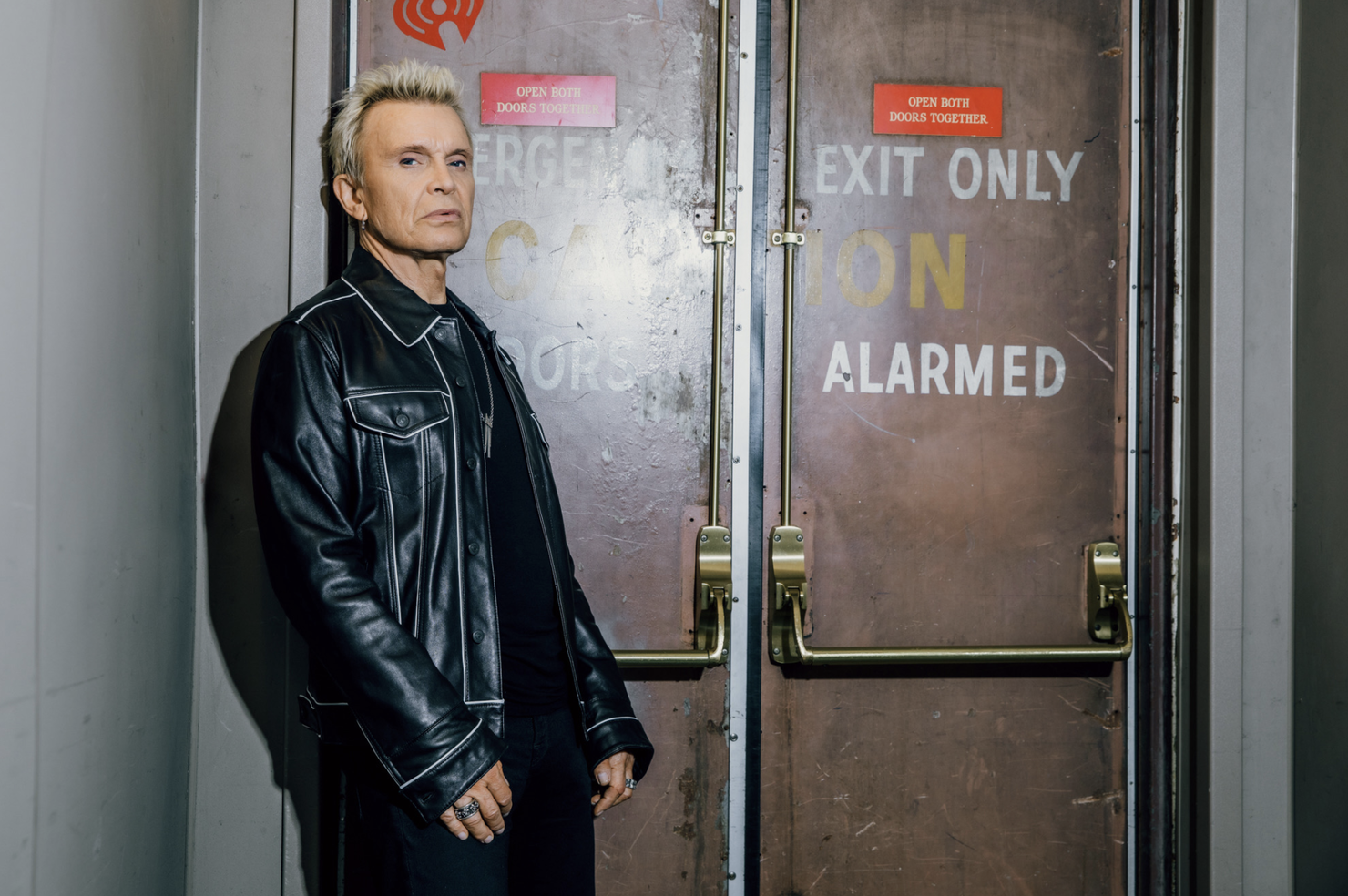 Photo: Tyler Twins for iHeartRadio
On Friday (September 17) Billy Idol released his brand new EP, The Roadside, his first new music since his 2014 album Kings & Queens of the Underground. The Roadside features four new songs, including its lead single 'Bitter Taste,' inspired by the motorcycle crash that almost cost Idol his leg.
Back in 1990, Idol ran a stop sign while riding his motorcycle high and collided with a car. The 'Rita Hayworth' singer was taken to the hospital where he underwent seven hours of emergency surgery to repair his shattered right leg. Though he admits he's tried to forget this terrifying incident, Idol found himself writing songs about it thirty years later.
Now that The Roadside is out in the world, Idol celebrated his new music with an exclusive iHeartRadio ICONs show. "We're going to rock on, we're going to play some rock and roll," Idol told the crowd before opening his set with 'Cradle of Love.' He quickly jumped into 'Dancing With Myself,' 'Flesh for Fantasy,' 'Rita Hayworth,' 'Bitter Taste,' 'Eyes Without A Face,' and 'Rebel Yell.'
While chatting with iHeartRadio's Jim Kerr, who hosted the special event, Idol reflected on being able to play live shows again after the long hiatus. "It's been truly fantastic," he said of being back on stage. "The audience is off the hook. They've been hungry for live music and shows, too."
Kerr quizzed Idol about his decision to wait seven years between music projects. "Sometimes you have to wait for the right feeling to come around," he explained. "You don't want to put rubbish out. We were looking for the right people to work with, too." It seems Idol found the right people to collaborate with as he plans to release two more EPs with the same creative team.
The Roadside was produced by Butch Walker and features the rock star's longtime co-writer and guitarist Steve Stevens, as well as writers Tommy English and Joe Janiak. The entire project was recorded during the pandemic.
Idol opened up about writing new music amid the pandemic, as well as why this was the right time to reflect on his life-changing motorcycle accident. He described the accident as a "watershed moment" in his life that changed "where he was going in his future." Idol was able to draw parallels between the uncertainty of his own personal experience and the uncertainty people across the world faced during COVID-19's global spread.
At one point during the show, Idol took questions from the audience. One fan sought advice on getting started in the music industry, to which Idol urged them to "trust your instincts, go with your gut." He said that's what he did when he left university to join a punk rock band.
Perhaps Idol's best advice, though, is that "punk rock attitude lives forever."
Watch Billy Idol perform "Dancing With Myself."
Watch Billy Idol perform "Rita Hayworth."
Watch Billy Idol perform "Bitter Taste."
Bill Idol answers questions in the Live Zone.