Bryan Danielson Pens 'Thank You, WWE' Letter Ahead Of First AEW Match
By Jason Hall
September 21, 2021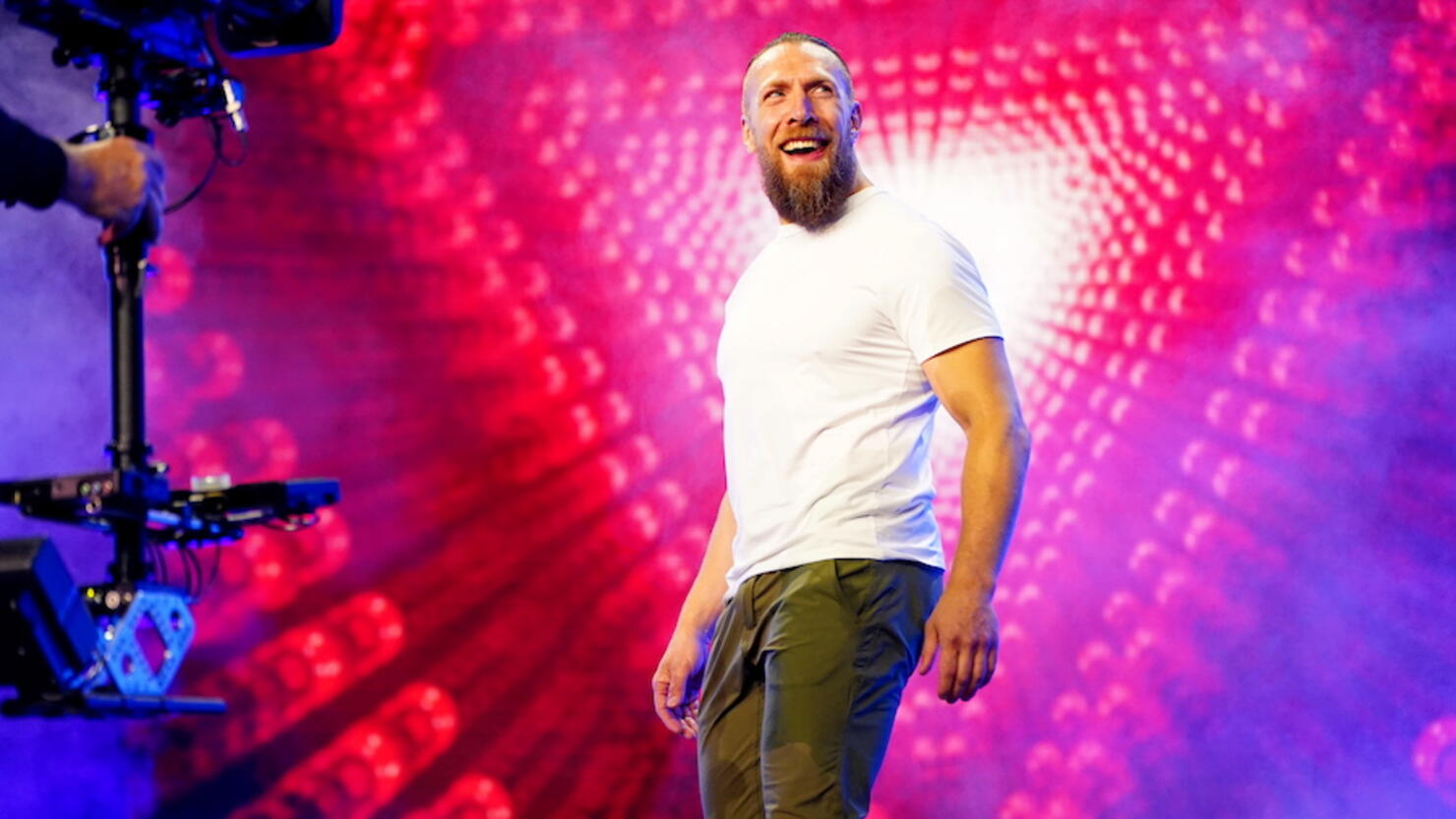 Photo: Courtesy of All Elite Wrestling
Former multi-time World Champion Bryan Danielson wrote a special editorial thanking WWE, where he had previously worked under the moniker 'Daniel Bryan' for 10 years, for the Players Tribune on Tuesday (September 21).
Danielson thanked WWE for his tenure ahead of his first match outside of the company "in over 10 years," as he's set to face All Elite Wrestling Champion Kenny Omega in his first match for the company since debuting at the All Out pay-per-view earlier this month.
"THANK YOU, WWE," Danielson wrote. "Thank you to the incredible superstars with whom I've shared both the ring and the road. For Savate-Kick Saturdays and locally roasted coffee. For being family when we're away from family. For making me look good when I didn't feel good. For deep conversations and pointless debates. For making me laugh — both in the best of times, and the worst. For all the small things that make life as a wrestler just a little bit more fun."
Danielson continued by showing his gratitude to the WWE employees behind the scenes before personally addressing company chairman Vince McMahon, though only referring to him as "the Big Man," noting that he "hates to be acknowledged."
"I won't say much, but thank you for the conversations, the life lessons (about both what to do and what not to do), and the best hug I've ever received. I wish more people could see you how I see you."
Danielson then thanked the WWE fans, who he credited for his emergence as one of the company's top stars during the lead-up to WrestleMania 30 in 2014, as well as sharing several emotional milestones, including his forced retirement due to injury and return in 2018.
Bryan is set to make his in-ring debut for AEW during a special 'Grand Slam' episode of Dynamite airing live from the Arthur Ashe Stadium in Queens, New York on Wednesday (September 22).
You can read Danielson's full editorial for the Players' Tribune here.