Gunna Opens Free Grocery & Clothing Store In His Atlanta Middle School
By Kelly Fisher
September 21, 2021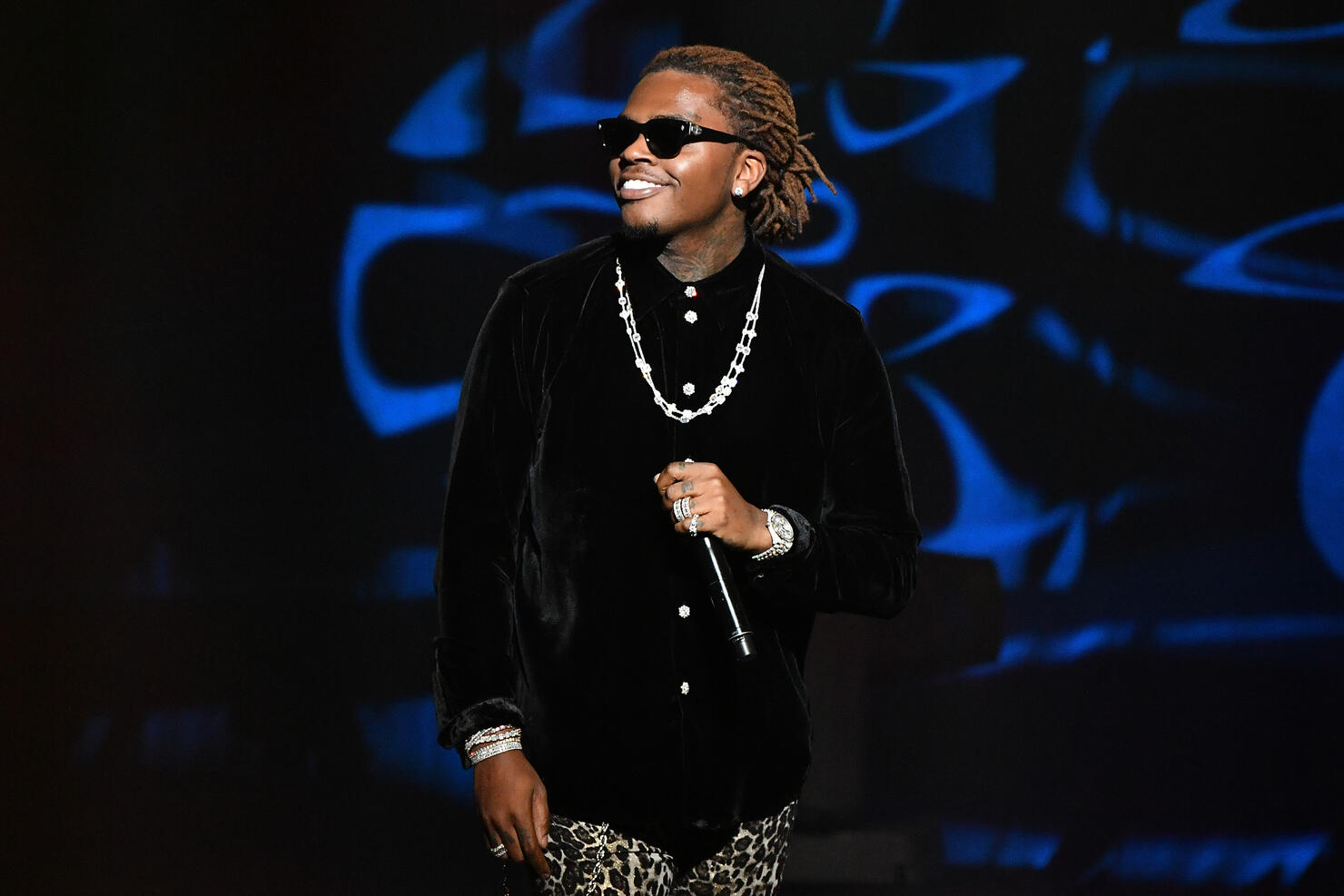 Gunna teamed up with an Atlanta social services organization to open a free grocery and clothing store in his former middle school.
Goodr, a "sustainable food waste management company" that aims to combat hunger, announced that the store is up and running as of Saturday (September 18), two days after the City of South Fulton declared September 16 "Gunna Day." The mayoral proclamation credits Gunna, whose real name is Sergio Giavanni Kitchens, for his "heart-wrenching style of lyrics (that) draws inspiration from his life and the resiliency shown by him to overcome the odds…" It also hails his commitment "to giving back to the community that raised him, buffered him, sheltered him and supported him" by launching the Gunna's Drip Closet and Goodr Grocery Store to provide free meals, clothing and toiletries to students who need them. Gunna has also strived to help the community through the Gunna Great Giveaway Foundation since 2018, the proclamation notes.
Goodr announced in a Facebook post:
"The store features nutritious foods including: Vegan friendly items, shelf stable foods, snacks, toiletries, shoes and clothing provided by Foot Locker and Reebok. Students at Ronald E. McNair Middle School will now have daily access to these items, free of charge, and the ability to take them home to their families."
The new Gunna's Drip Closet and Goodr Grocery Store will help about 900 students and families, CBS Atlanta reports Tuesday morning (September 21). "He wanted to give back to his community and chose McNair," Principal John Madden, Jr. told the station. "We're just excited about this opportunity to be able to have this additional resource for our communities."
Find more info about Goodr here.