'One Tree Hill' Reunion With Antwon Tanner On 'Drama Queens'
By Diana Brown
September 21, 2021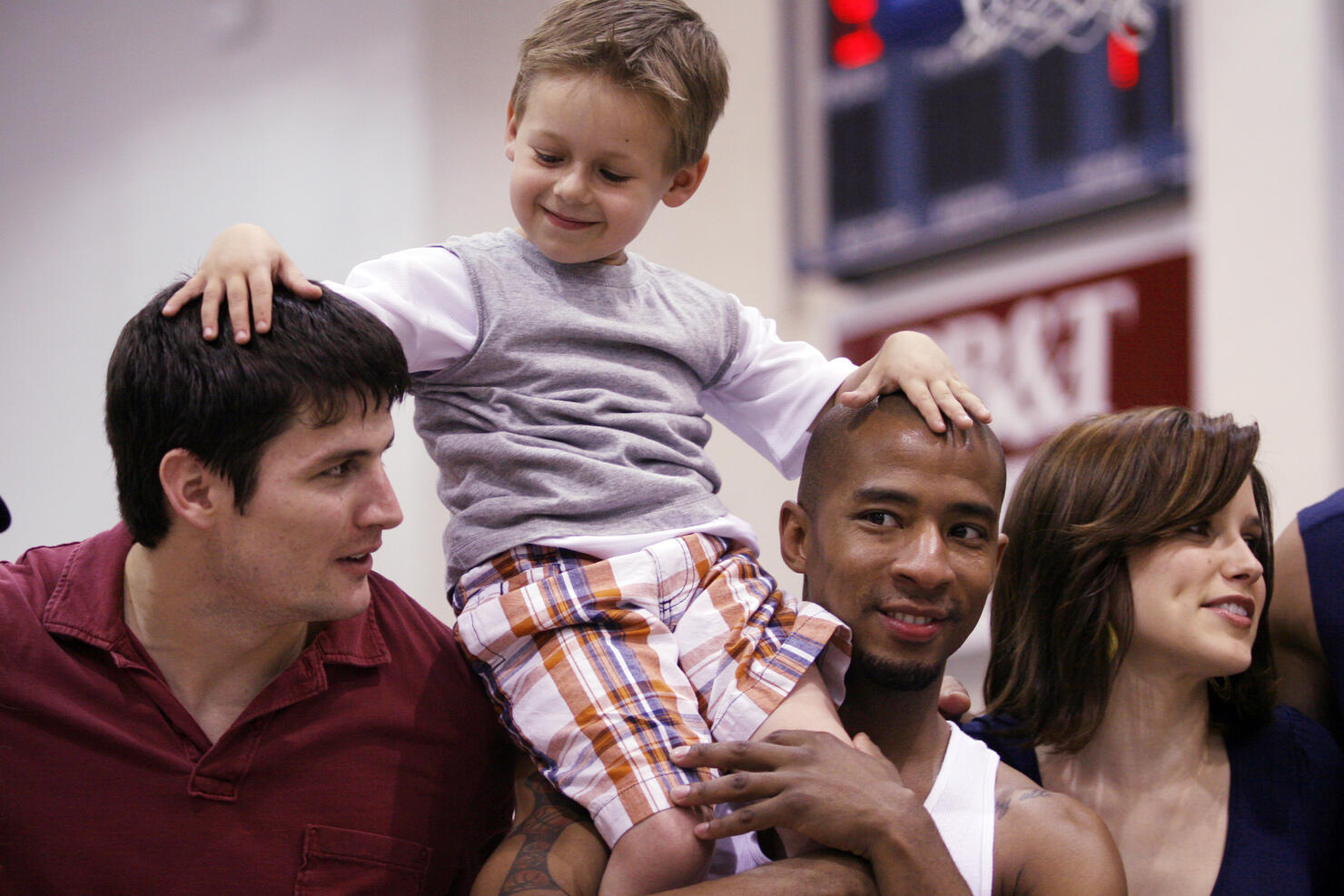 Sophia Bush, Hilarie Burton Morgan, and Bethany Joy Lenz break down all their memories shooting One Tree Hill on their podcast Drama Queens, and on this episode, they chat with their co-star Antwon Tanner, who played Skills on the show, all about his love for Barbara Alyn Woods, the storyline he pitched to creator Mark Schwahn, his very casual audition, the benefits of working with kids, his love for Phil Collins, and much more. Plus, Hilarie remembers what it was like being a production assistant for a day, they all laugh about the awkwardness of on-screen kisses, and Joy explains why Dan Scott's "love bombing" was toxic behavior.
Sophia says that she and the other main cast members had to be word-perfect with the script, but Antwon would come in for his scenes and "the rules don't apply." He could sort of take what they wrote and make it his own. Antwon laughs and explains that it's because of acting advice he got from the great Samuel L. Jackson: "He used to say, 'Forget the lines – know the scene, and go with your instinct.'" It was great advice, particularly for this show: "They can't write ebonics," he points out. And if you don't play that kind of character as authentically as possible, it can be offensive to people in that community; he compares it to an actor making sure they say medical words properly when they're portraying a doctor. "I still go to Compton and South Central….they're like 'you know we don't talk like that, you're dumbing us down, making us look stupid.' You gotta take that into account." 
He also thought it was weird that they "never gave Skills any drama," so he told Mark Schwahn one night to "hook Skills up with one of the main girls….I said him and Peyton would be really good, it would have given us some type of conflict, because I don't have nothing. I just come in, say some funny s**t, and then you don't see me for awhile," Antwon says. Hilarie thinks it would have been a great storyline, saying, "Peyton needed somebody that was funny. She never got to kiss anyone funny!" Plus, Joy's "soap opera kisses" technique, the problem with Sophia's Polaroid camera collection, and much more; hear all this One Tree Hill goodness on this episode of Drama Queens.
If you want to be sure you're listening to the podcasts everyone else is checking out, iHeartRadio has you covered. Every Monday, iHeartRadio releases a chart showing the most popular podcasts of the week. Stay up to date on what's trending by checking out the chart here. There's even a chart just for radio podcasts here, featuring all your favorite iHeartRadio personalities like Bobby Bones, Elvis Duran, Steve Harvey and dozens of others.