The Doobie Brothers To Celebrate 'LIBERTÉ' With Intimate Show: How To Watch
By Taylor Fields
September 22, 2021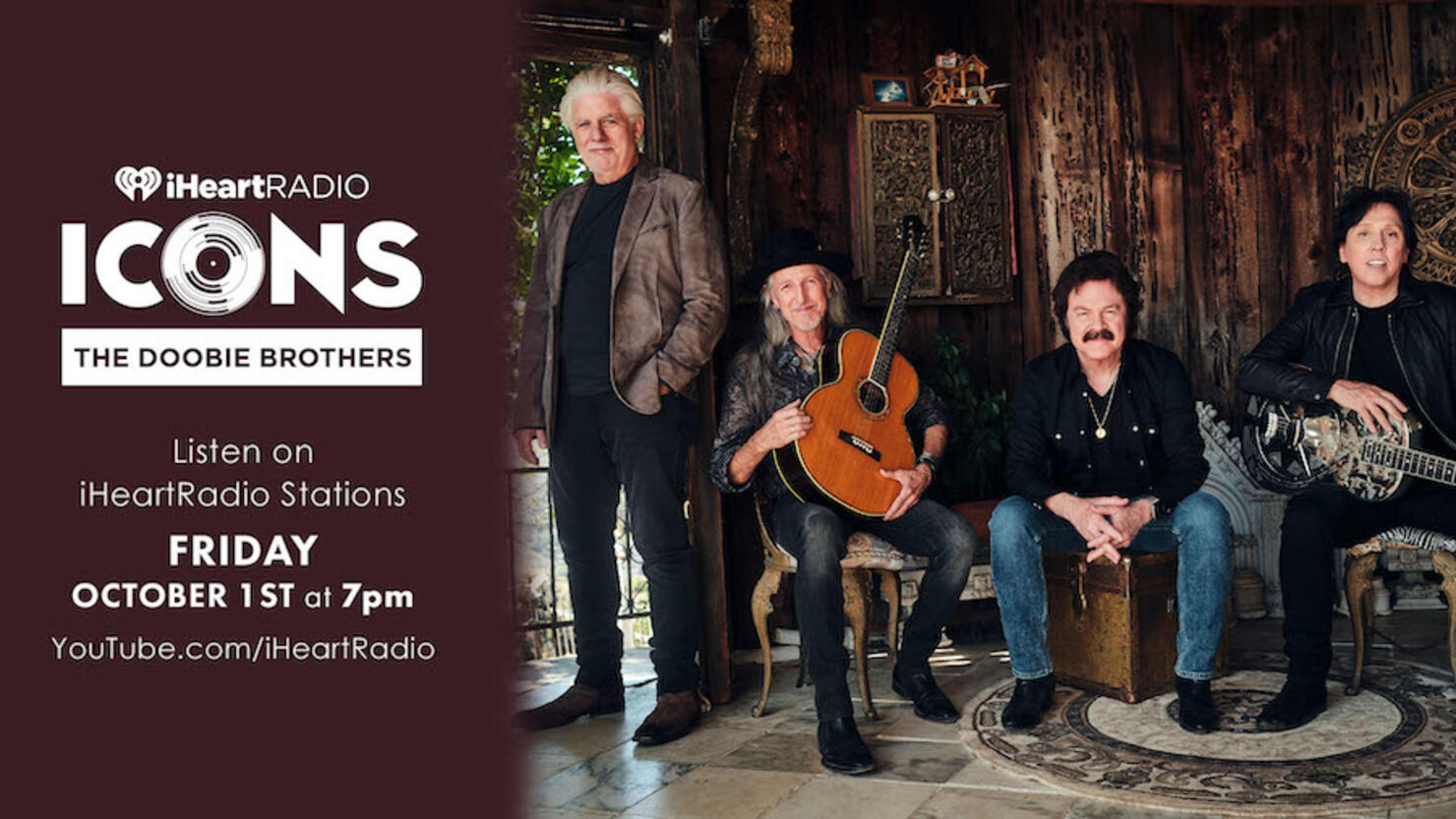 The Doobie Brothers have returned and are releasing their brand new album LIBTERTÉ on October 1st, and the band is celebrating big during their iHeartRadio ICONS show on album release day.
LIBERTÉ is The Doobie Brothers' 15th full-length album, following 2014's Southbound, and was preceded by a four-track EP released earlier this year. The new record is produced and co-written by Jon Shanks and features twelve brand new songs, including the previously-released "Don't Ya Mess With Me," Better Days," "Cannonball" and more.
The band recently kicked off their 49-city 50th anniversary tour, celebrating 50 years since the band was founded, which will wrap up next summer in June 2022.
During their exclusive iHeartRadio ICONS show, Tom Johnston, Michael McDonald, Pat Simmons and John McFee will be performing some of their new music live, in addition to fan favorites, as well as talk about LIBERTÉ and more during a special Q&A hosted by Jim Kerr.
How to Watch
Fans can listen and tune in free for a stream of the exclusive iHeartRadio ICONS with The Doobie Brothers on Friday, October 1st at 7pm local time via an exclusive stream on iHeartRadio's official YouTube channel. Fans can also listen to the show via iHeartRadio's Classic Rock station.
Get pumped for the exclusive iHeartRadio ICONS with The Doobie Brothers by listening to some of their LIBERTÉ songs below.