These Not-So-Scary Halloween Movies Are Streaming On Disney Plus
By Emily Lee
September 21, 2021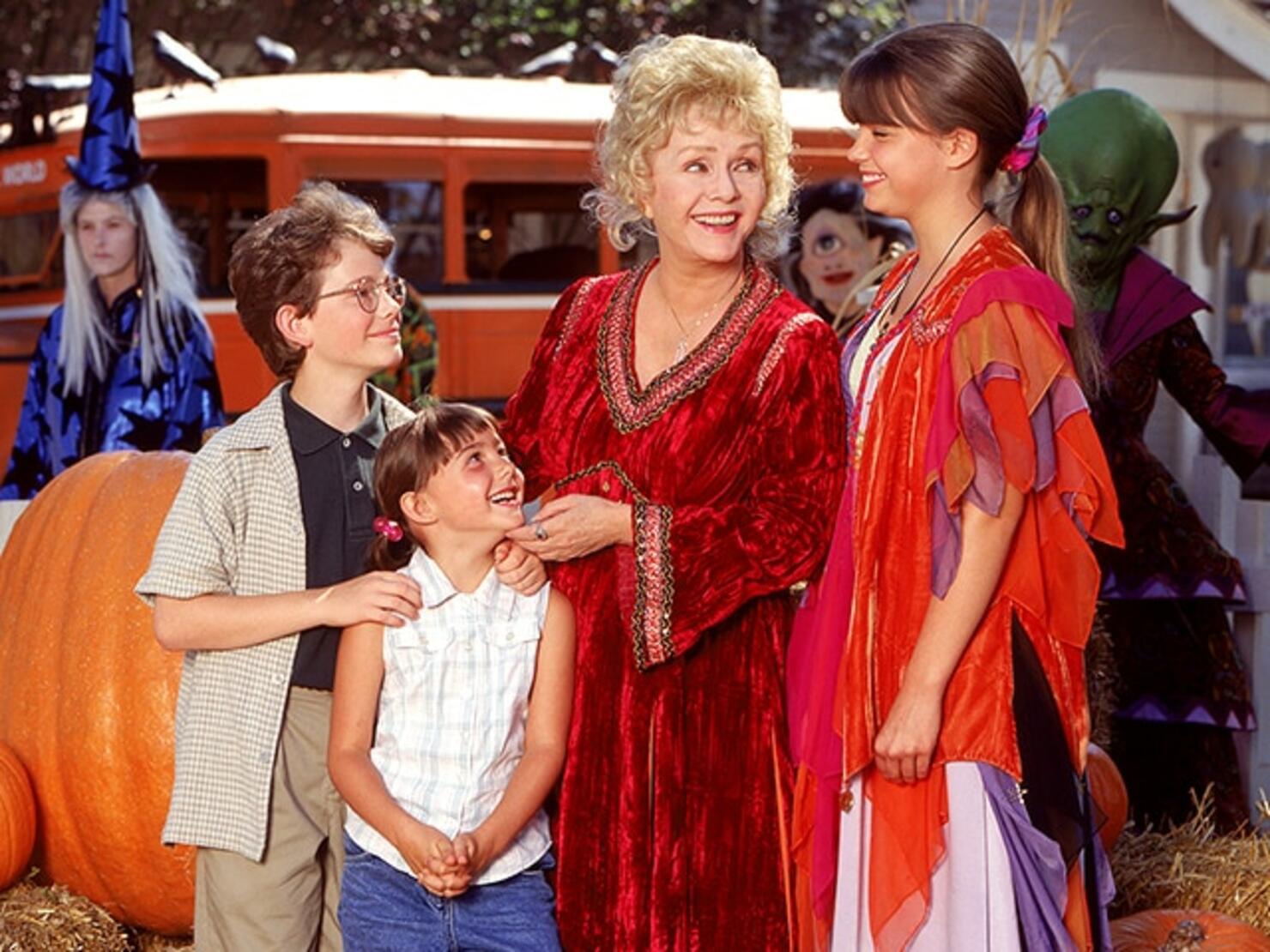 Are you looking for some family-friendly Halloween movies to stream? Disney Plus has you covered when the whole family is looking to enjoy a movie together this spooky season. From cult classics like Hocus Pocus and Halloweentown to underrated gems like Frankenweenie, there are plenty of options for your Halloween movie night.
Hocus Pocus
Official synopsis: "After moving to Salem, Mass., teenager Max Dennison (Omri Katz) explores an abandoned house with his sister Dani (Thora Birch) and their new friend, Allison (Vinessa Shaw). After dismissing a story Allison tells as superstitious, Max accidentally frees a coven of evil witches (Bette Midler, Sarah Jessica Parker, Kathy Najimy) who used to live in the house. Now, with the help of a magical cat, the kids must steal the witches' book of spells to stop them from becoming immortal."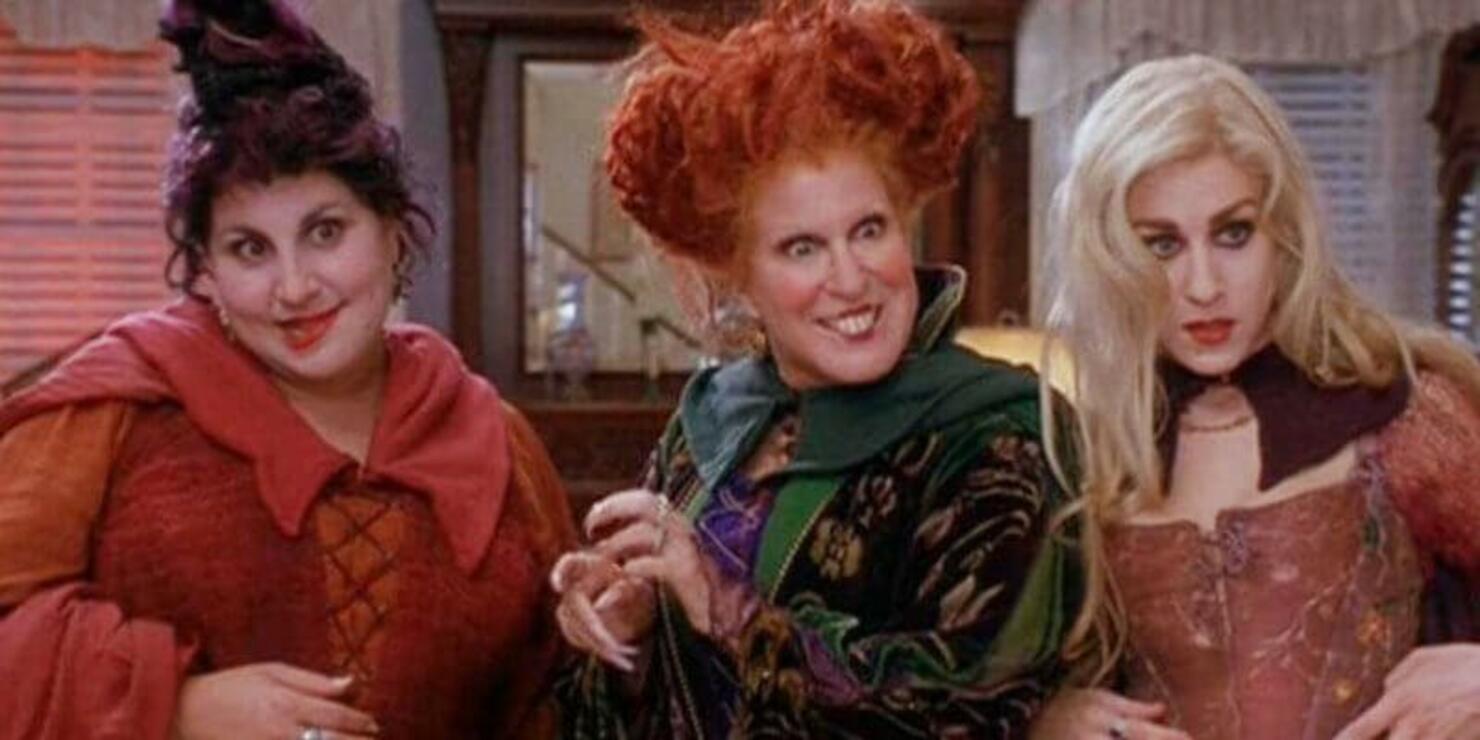 Don't Look Under The Bed
Official synopsis: "Spooky tale about a no-nonsense teenager who refuses to believe in the supernatural - until she is confronted with the bogeyman under her bed. When somebody starts to play destructive pranks in her neighborhood, the girl is framed as the culprit, but when she realizes that the root of her problem is the real bogeyman, she is forced to change her mind about the paranormal."
The Nightmare Before Christmas
Official synopsis: "The film follows the misadventures of Jack Skellington, Halloweentown's beloved pumpkin king, who has become bored with the same annual routine of frightening people in the "real world." When Jack accidentally stumbles on Christmastown, all bright colors and warm spirits, he gets a new lease on life-- he plots to bring Christmas under his control by kidnapping Santa Claus and taking over the role. But Jack soon discovers even the best-laid plans of mice and skeleton men can go seriously awry."
Coco
Official synopsis: "Despite his family's generations-old ban on music, young Miguel dreams of becoming an accomplished musician like his idol Ernesto de la Cruz. Desperate to prove his talent, Miguel finds himself in the stunning and colorful Land of the Dead. After meeting a charming trickster named Héctor, the two new friends embark on an extraordinary journey to unlock the real story behind Miguel's family history."
Halloweentown
Official synopsis: "Marnie and her siblings get a big shock when they follow grandma home to Halloweentown - and find out they come from a family of witches. The town is the only place where supernatural beings can lead a `normal' life, but trouble is looming, and on her 13th birthday Marnie not only finds she is a witch,but that she and her family are involved in a fight against the evil that is threatening to take over the world."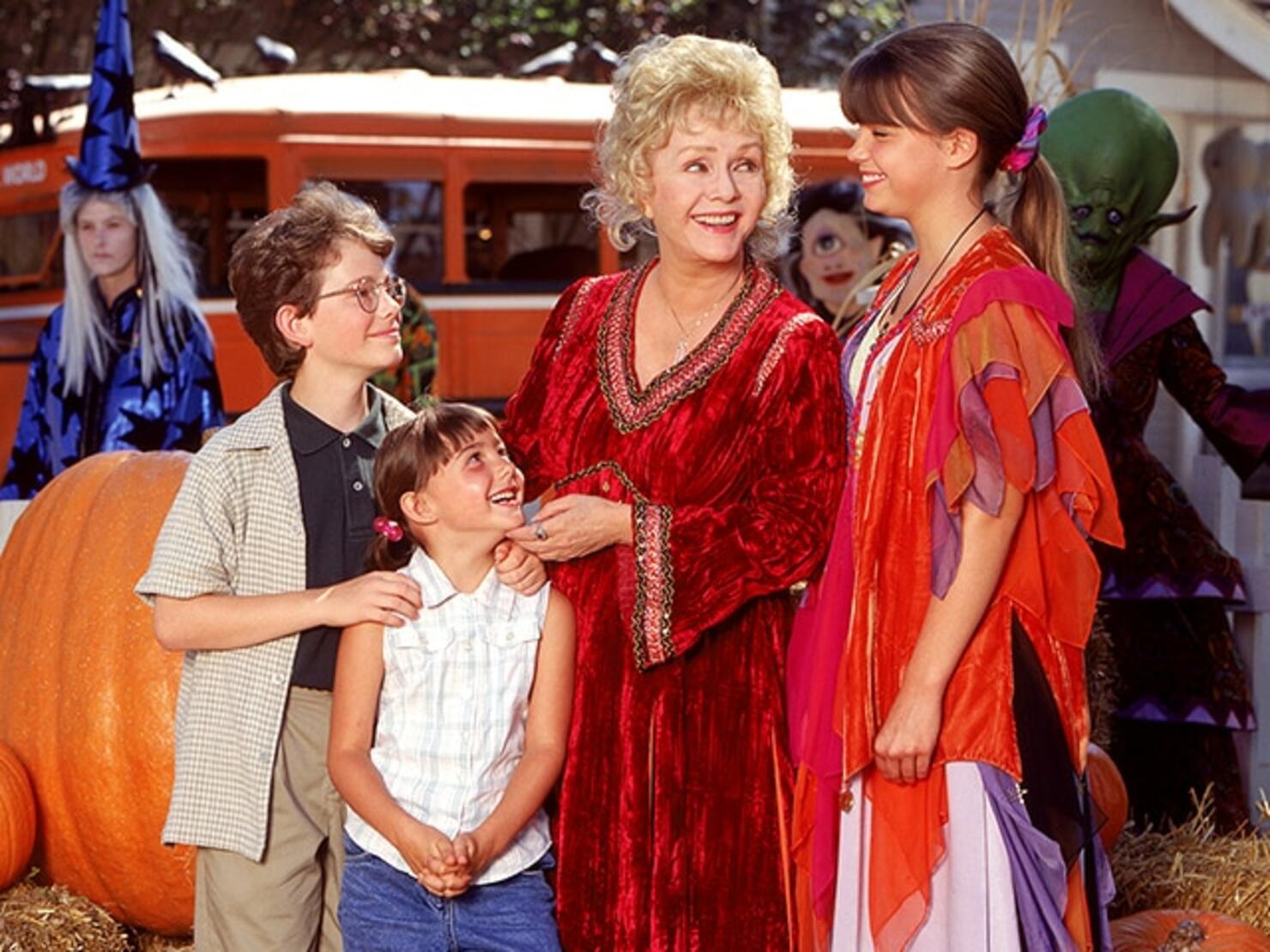 The Haunted Mansion
Official synopsis: "Workaholic real estate agent Jim Evers (Eddie Murphy) is accused by his wife, Sara (Marsha Thomason), of neglecting his son (Marc John Jefferies) and daughter (Aree Davis), so he takes the family on a vacation. Along the way, the family stops off at a sinister mansion that Jim has been asked to sell, only to discover it's haunted by Master Gracey (Nathaniel Parker) ; his stern butler, Ramsley (Terence Stamp) ; and two other servants who need some help breaking a curse."
Frankenweenie
Official synopsis: "Young Victor Frankenstein (Charlie Tahan) is a science nerd and outsider at school, but he does have one good friend: his dog, Sparky. But then, tragedy strikes, and Sparky shuffles off this mortal coil. Victor is heartbroken, but his science teacher (Martin Landau) gives him an idea of how to joltold Sparky back to life. The experiment is successful, and all goes well, until Victor's fellow students steal his secret and use it to resurrect other dead animals -- with monstrous consequences."
Mom's Got A Date With A Vampire
Official synopsis: "The Hansen kids have major social engagements planned, but have all been grounded - so they are delighted when their mum gets a date, enabling them to sneak out unnoticed. However, their delight is short-lived when brother Taylor suspects her new boyfriend is a bloodsucker."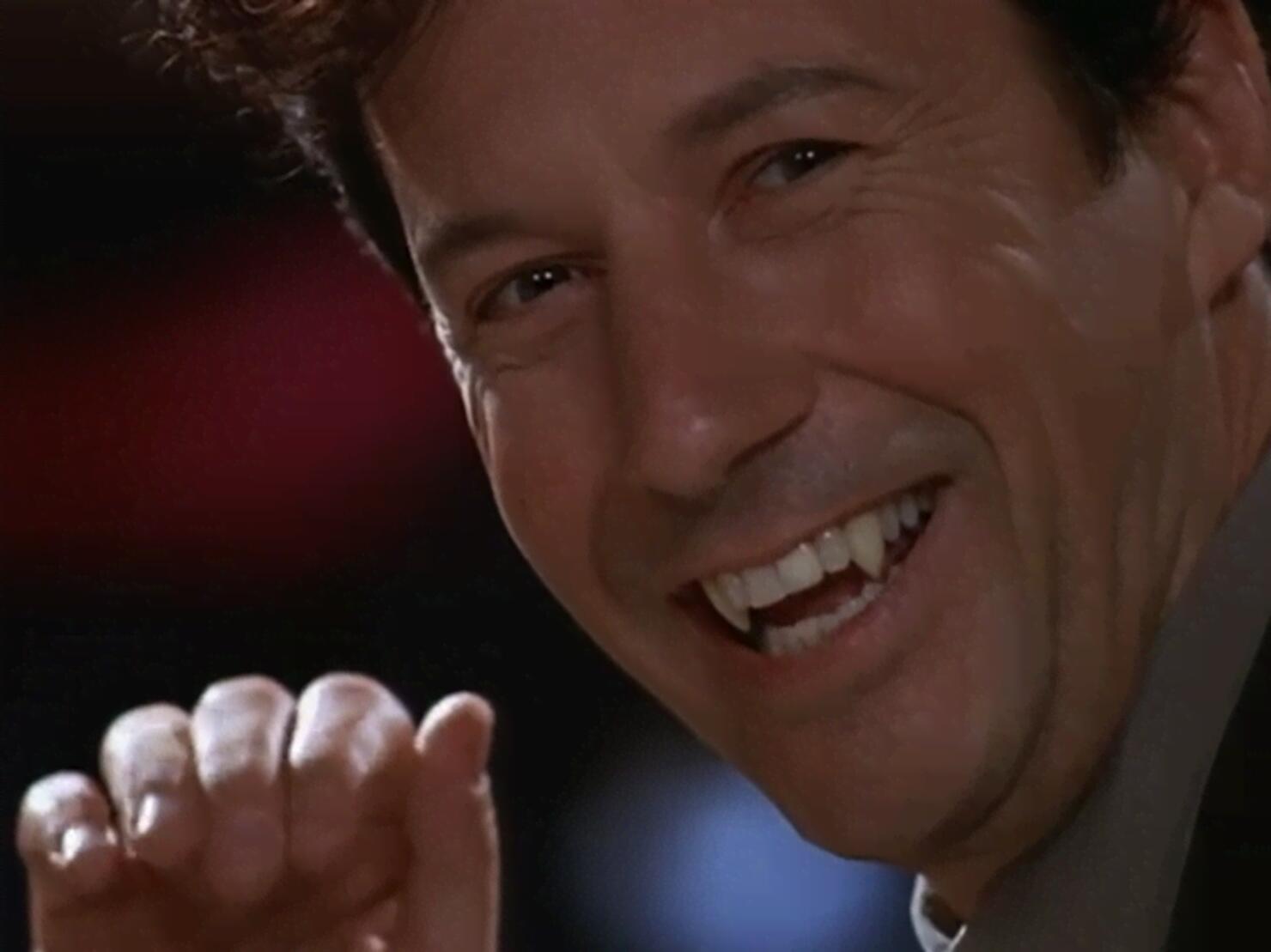 Phantom of the Megaplex
Official synopsis: "Pete Riley is a 17-year-old who lands a part-time job at a multiplex in his neighborhood. He and his friends are excited when it's announced that the theatre will play host to the premier of a major motion picture, with a number of Hollywood celebrities in attendance. However, when the big night comes, Pete has to contend with disappearing staff, malfunctioning equipment, and a broken popcorn machine."
The Adventures of Ichabod and Mr. Toad
Official synopsis: "Two animated adaptations of classic literature make up this Disney film. In "The Wind in the Willows," wealthy Mr. Toad (Eric Blore) yearns for all the newest fads. When he wants an automobile, Mr. Toad sets out to get one any way he can. In "The Legend of Sleepy Hollow," gangly schoolmaster IchabodCrane falls for the beautiful Katrina Van Tassel. Caught in a love triangle with Katrina and Brom Bones, Ichabod fears a local legend called the Headless Horseman."
The Scream Team
Official synopsis: "After the death of their grandfather, young Ian and Claire Carlyle discover that the tiny New England home town is something of a halfway house for restless ghosts, who cannot enter Heaven until they have redeemed themselves on Earth."
Which not-so-scary Halloween movie will you be watching?