Twinning: Drake And Nav Troll Each Other In Instagram Doppelganger War
By Kiyonna Anthony
September 21, 2021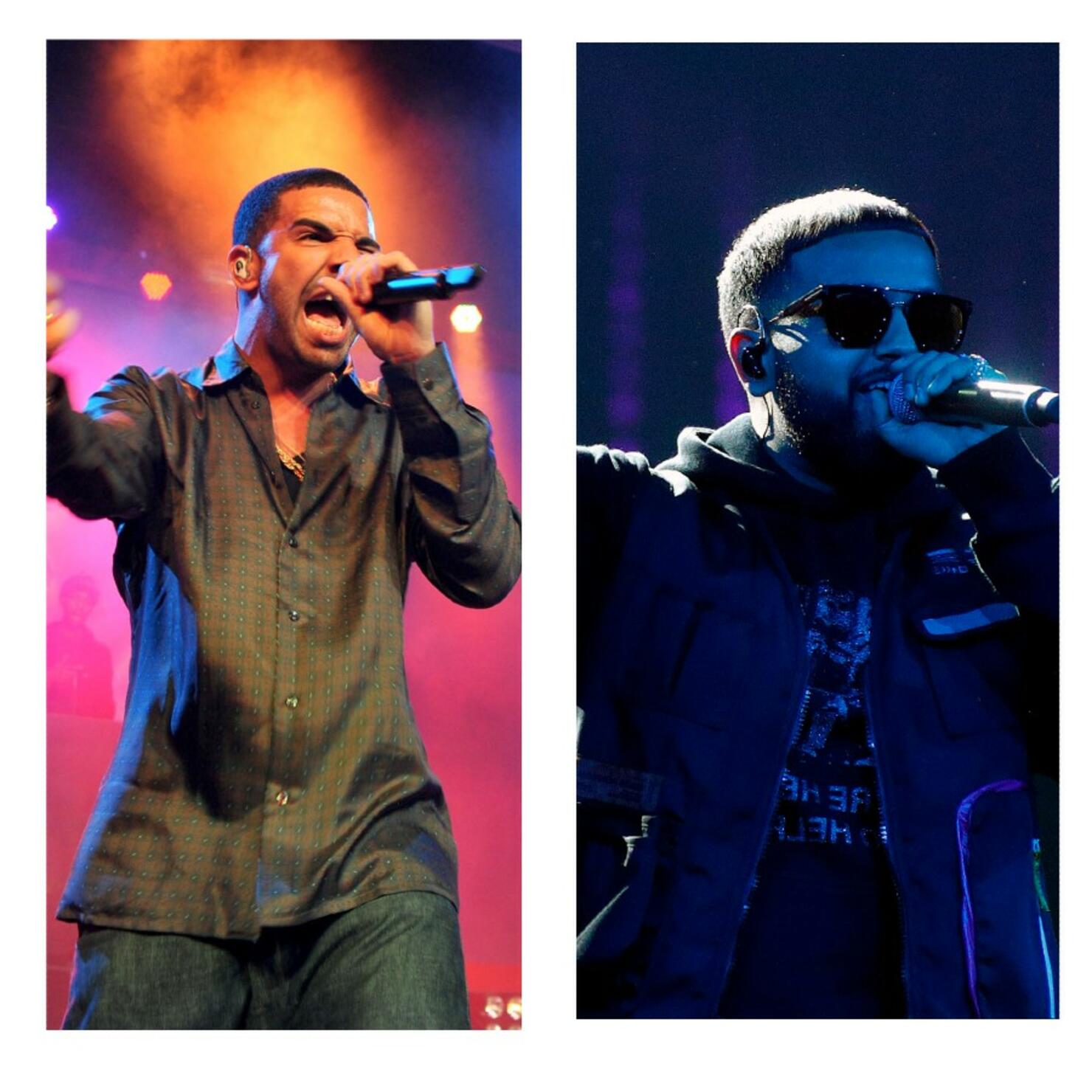 Drake has had a slew of social media lookalikes since hitting the scene in 2009. But his latest doppelganger was right under his nose all along --- at least Drizzy thinks so. The Certified Lover Boy tapped into his trolling side on Monday by posting a photo to his Instagram Stories, proudly captioned,
"I look good AF right here… good morning world."
However, the photo wasn't actually of himself; it was a picture of his fellow Canadian rapper and XO artist Nav.
The hilarious jab comes just after one young man went viral after being mistaken for Drake while rocking the 6 God's signature heart engraved hair cut and full beard.
Fortunately, Nav got the joke and clapped back with a funny photo of his own. The "Tap" rapper took to his Instagram stories with a picture of Drake's infamous 2010 album Take Care, but with Nav's head photoshopped over the Drizzy's body.
Hilarious exchanges aside, fans are craving a Drake and Nav collaboration. The Toronto born stars worked together back in 2015 when Nav co-produced Drake's Meek Mill diss, "Back To Back," but they've never been featured on a track together. No word on why that's the case, but Nav has never been shy about speaking on the impact the "Way 2 Sexy" rapper has had on not only his career, but Canada as a whole. In a 2019 interview, Nav said of his colleague:
"He really kicked down the door for us. He started everything. There's always gonna be appreciation for what he's done for us. It made shit feel like it's possible."
In the meantime, check out the video below of Nav talking about Drake's skills on the basketball court.