Here's How J. Cole Feels About Being Compared To Drake & Kendrick Lamar
By Kiyonna Anthony
September 22, 2021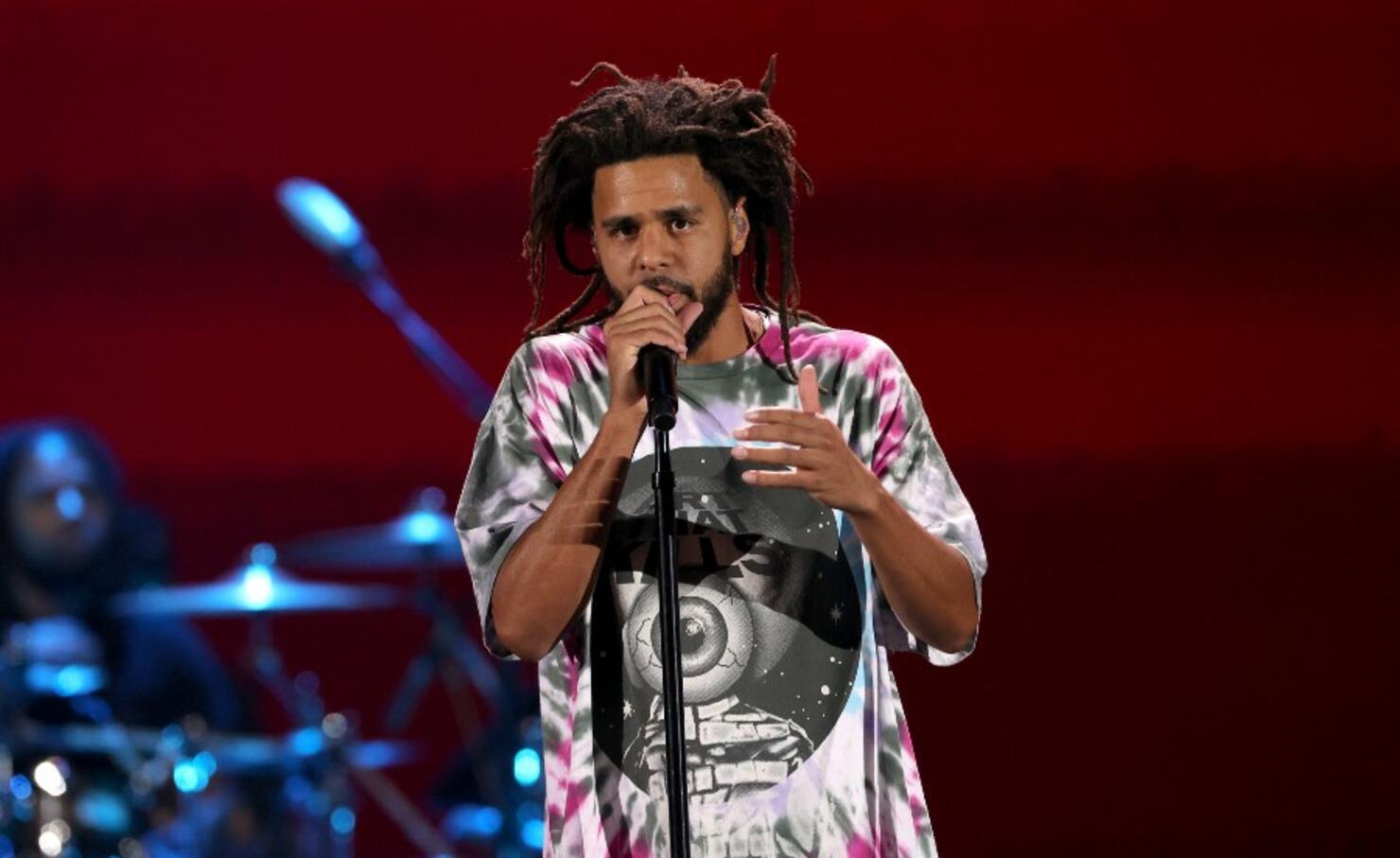 J. Cole has returned to the music scene, and this time around, the North Carolina native isn't holding anything back.
On Tuesday, Cole, who rarely posts on social media, took to Instagram to tease his new freestyle "Heaven," in which he raps over Drake's "Pipe Down" beat. In the record, the Dreamville founder addresses fans who claim he comes in third behind Drake and Kendrick Lamar when it comes to being the top emcee in the rap game. He rapped on the record,
"Success is in the effort/ So if a ***** tried his hardest/ I'm at peace knowing God ain't deal it in this group of cards for me/Some people say I'm running third/They threw the bronze at me/Behind Drake and Dot/Yeah them ****** is superstars to me."
In the Simon Chasalow-directed video, Cole and his crew, including a sleeping Bas, go from relaxing on a private jet to Cole roaming the strip of Las Vegas while rocking Crocs. The "False Profits" rapper continued,
"Maybe deep down I'm afraid of my luminosity/So when you see me on red carpets I'm moving awkwardly/Posing all nervous afraid of the judgment/And the thought of showing too much of my day is repugnant."
The debate about whose the best between Cole, Kendrick and Drake has been going on since the Grammy winning trio hit the scene in the early 2010's. During his press run for Off Season, Cole addressed the lingering comparisons saying:
"These are the guys that push you, and you gotta push them. But what I've been trying to do for the past few years – I think I was so competitive. I don't know how they feel, you'd have to talk to them – but I know for myself, I was so competitive earlier on, even though we were all friends and friendly, I never been a 'reach out' [person], especially when it's competition involved."
Cole's new video comes just a week after the rapper took the stage at the 2021 iHeartRadio Music Festival. If you missed any of the action this weekend, you can relive the 2021 iHeartRadio Music Festival by tuning in to The CW Network on Saturday, October 2nd and Sunday, October 3rd from 8-10pm ET/PT for a two-night television special.
Check out the full video for "Heaven" below.