Jay-Z Once Made The Heavyweight Champ Believe That He Was Going To Hit Him
By Ryan Shepard
September 22, 2021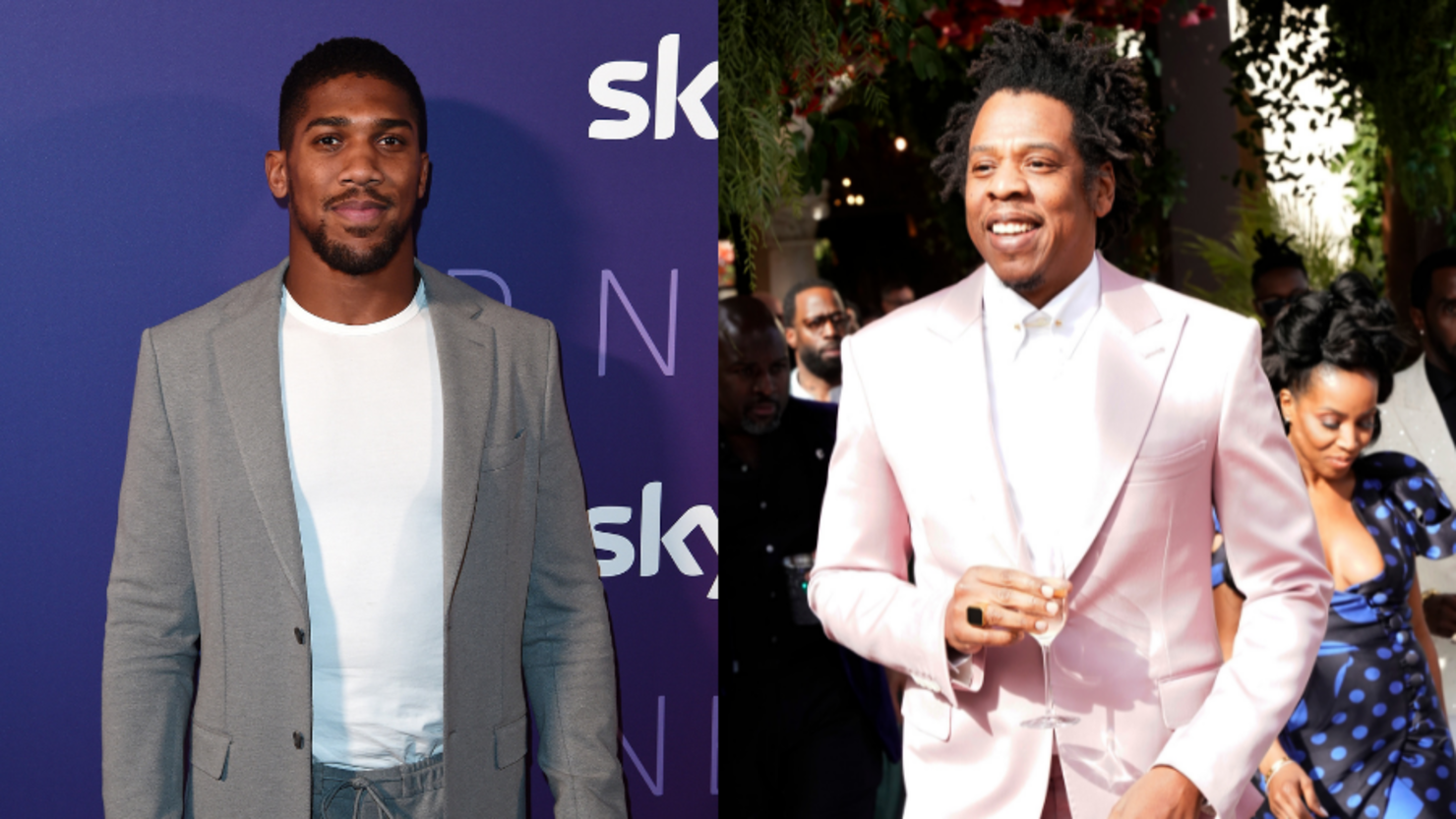 Anthony Joshua is set to defend his heavyweight title against Oleksandr Usyk on Saturday, but he recently reflected on a fight that nearly took place outside of the ring. During an interview with William Hill, Joshua described his first time meeting Jay-Z in 2013 and he explained how thought the billion-dollar businessman was going to punch him.
"I was at a Will Smith premiere once, years ago. I listen to 'A Week Ago,' 'The Streets Is Watching,' 'Hard Knock Life.' I just love that stuff… 'Dead Presidents.' So imagine, you know those lovely houses that are like mansion houses and they've got a stairway in the middle and they depart around left and right and they come back? Pure opulence. I was at this big premiere and it was one of those big staircases and I was in the top left," he told Hill, according to Daily Mail.
"And I saw Jay-Z walk in. In my head, I was like, 'Yo, there's Jay-Z.' Know what I mean? Ready to jump down the balcony. But I thought, 'Play it cool.' So I thought, 'What way is he gonna come up these stairs? Because if I stand on the left and he goes on right, there are too many people, it's a premiere."
As Jay-Z made his way by Joshua, the heavyweight champion tried to grab his wrist. Unfortunately, that didn't elicit the best reaction from the Grammy winner.
"Do you mind if I get a picture?" he asked Jay-Z.
"And he kind of looked at my hand, like: 'Boy, I will bust your head if you don't get off my hand.' But it was just one of those things where I just gave the guy the camera. And in that picture, I think it's one of the first pictures on my Instagram, Jay-Z has just got a plain face. And there's me with a big smile."
Fortunately, Joshua eventually got his picture and quickly took to Instagram to post it. To this day, it is one of the first pictures that fans can find on his account.
Get the latest news 24/7 on The Black Information Network. Listen now on the iHeartRadio app or click HERE to tune in live.