KISS Biopic Will Get Theatrical Release, Then Land At Netflix
By Andrew Magnotta @AndrewMagnotta
September 22, 2021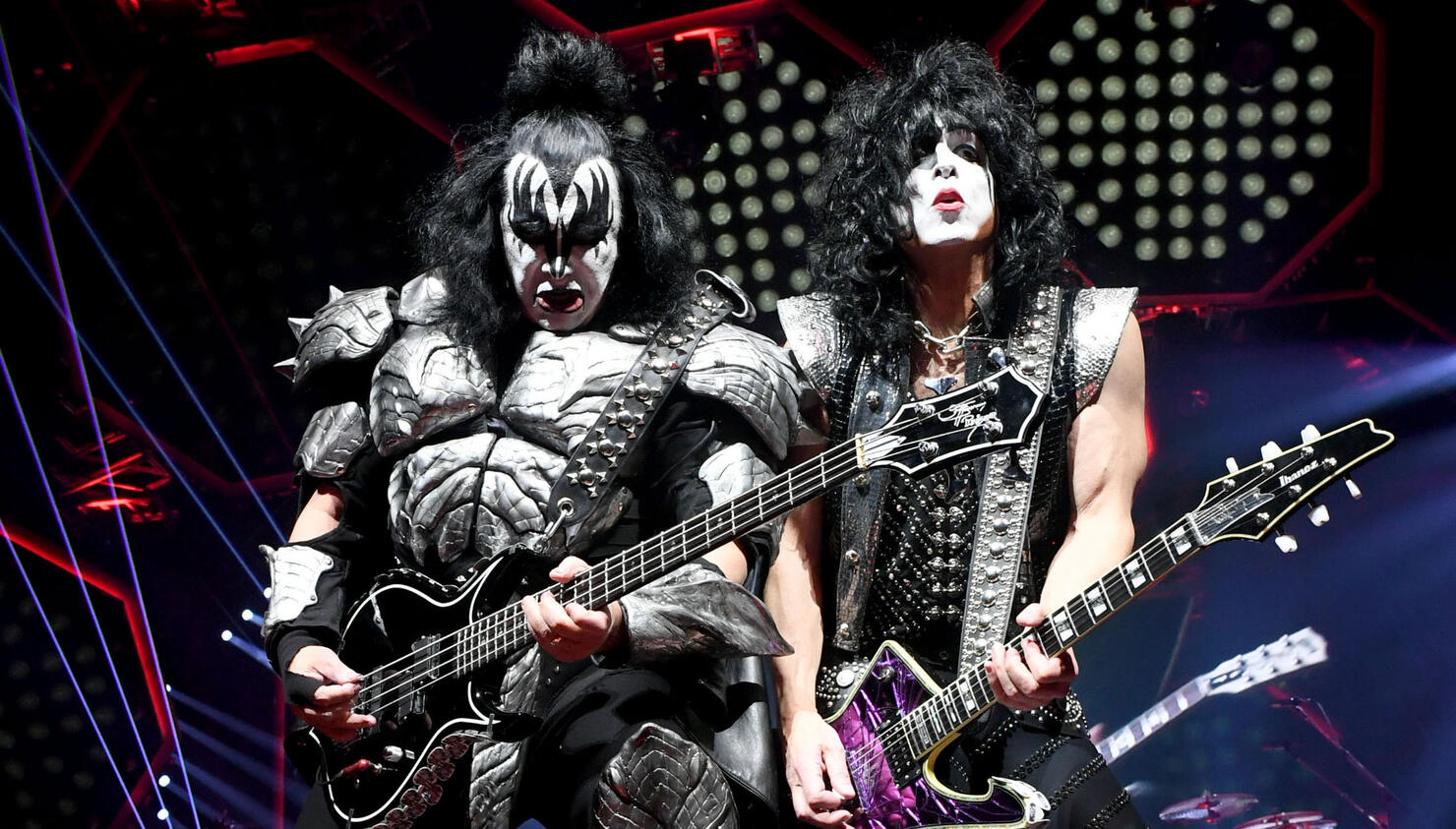 Photo: Getty Images North America
KISS's upcoming biopic will focus on the trials of the band's first four years, according to the band's longtime manager Doc McGhee.
McGhee addressed the status of the film project in a recent conversation with Talking Metal.
"Actually, we have a script that's completely done," he said. "And the script is about the first four years of Kiss. Basically, it's before they were famous — it was up to [the band's 1975 concert at] Cadillac High, that kind of thing. And I think it's a very interesting look at the formation of Kiss, the mindset of how that came about, the social pressure that everybody was in in the '60s and '70s that brought something like Kiss to the forefront, that it could actually happen. So it's very interesting, and I think it's a well-written movie. And our partners right now is Netflix. It'll be a theatrical release, then Netflix."
McGhee also noted that the film, titled Shout It Out Loud, is being produced by Mark Canton. The script was written by Ole Sanders. It's being directed by Joachim Rønning.
Casting should begin around Thanksgiving, McGhee said.
Kiss frontman Paul Stanley confirmed in 2019 that the band had fielded numerous offers for a biopic after the success of Queen's Bohemian Rhapsody, Mötley Crüe's The Dirt and Elton John's Rocketman.
The band hopes the film will be released before the 'End of the Road' tour wraps up. The tour is now expected to continue well into 2022.