Michael Stipe Refers To R.E.M. Reunion Hopes As 'Wishful Thinking'
By Andrew Magnotta @AndrewMagnotta
September 22, 2021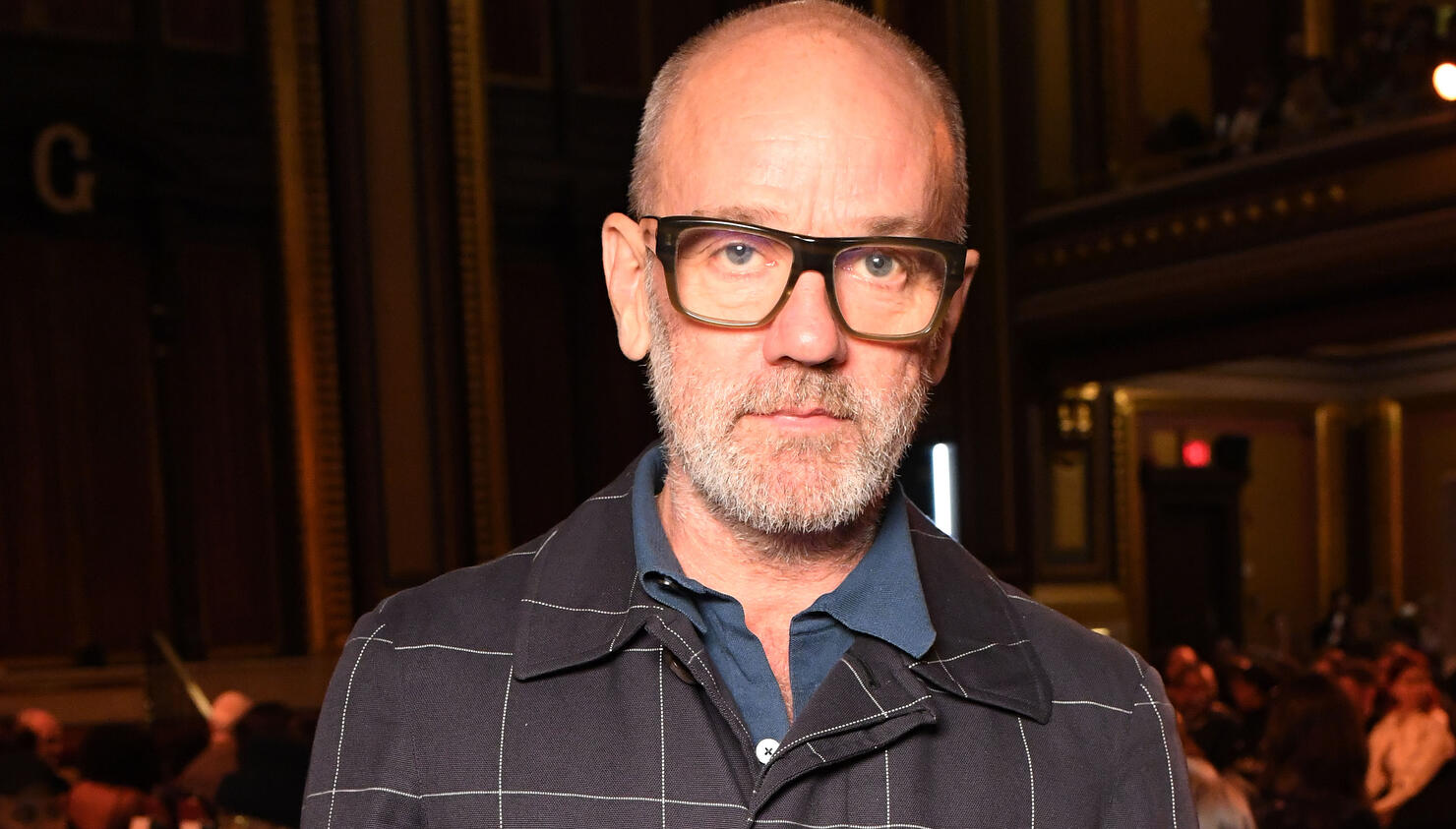 Photo: Getty Images North America
A full decade since R.E.M. broke up, Michael Stipe is giving no signs that he's feeling an itch to get the band back together.
In a recent conversation with All Of It's Alison Stewart, Stipe reacted to a speculative piece in Rolling Stone form 2019 that gave R.E.M. a 30 percent chance of reuniting. (The same piece gave Genesis a 40 percent chance of reuniting [Genesis is on tour now.])
"That's wishful thinking," he said. "We will never reunite. We decided when we split up that that would just be really tacky and probably money-grabbing, which might be the impetus for a lot of bands to get back together."
R.E.M. disbanded in 2011 after internally discussing a breakup for a few years.
According to Mike Mills, the band was determined to go out on its own terms, "for good reasons" and "walk away as friends." In 2016, Stipe, Mills and Peter Buck performed "Losing My Religion" together at a private birthday party in France for their longtime manager, Bertis Downs.
Post-R.E.M., Stipe himself was loathe to make music at all — even privately — until late in the last decade. Speaking last summer to Q104.3 New York's Out of the Box, Stipe explained that he didn't sing at all for at least five years following the band's last performance.
Putting R.E.M. to rest was a watershed moment in his life, he said. It was a weight off of his shoulders and a rare opportunity to reflect on who he was beyond his music.
"It was after the band disbanded that I realized I had not not thought about music my entire adult life since I was 19 years old," Stipe says. "With R.E.M. it was always, always there. And so it was a bit of a vacation, frankly, to not have to think about music — and also to not be under contract."
While the lengthy hiatus allowed Stipe to come back with a renewed enthusiasm for music and an appreciation for the songwriting process, nostalgia (or money) apparently aren't big motivators for him at this point. His enduring friendship with his former bandmates should at least leave a sliver of hope for fans.