11 New Shows That Will Get You Ready For Spooky Season
By Emily Lee
September 23, 2021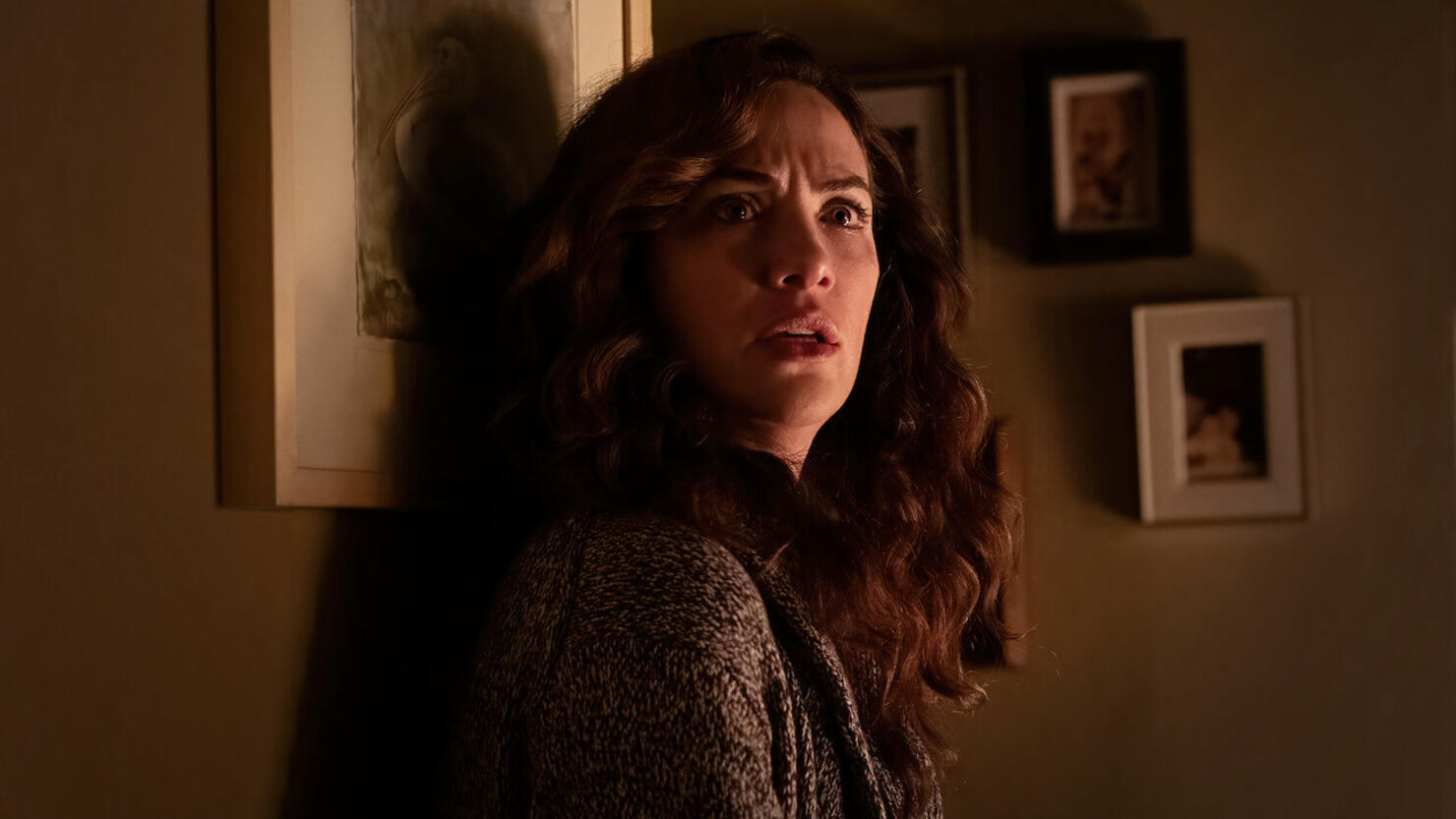 Fall is officially here!
While some people may enjoy fall because it brings Pumpkin Spice Lattes and apple picking, others look forward to the spookier aspects of the season. For those of us who enjoy a good jump scare, there are a ton of new shows streaming this year that will leave us sleeping with the lights on. If you don't want to be left with any lingering nightmares, but still want to enjoy the Halloween season, there's something for you, too.
From the highly anticipated Midnight Mass to the more-silly-than-scary Snoop and Martha's Very Tasty Halloween, here are eleven new shows that will get you in the mood for spooky season—no matter your scare level.
1) Midnight Mass (Netflix)
Official Synopsis: From The Haunting of Hill House and The Haunting of Bly Manor creator Mike Flanagan, Midnight Mass tells the tale of a small, isolated island community whose existing divisions are amplified by the return of a disgraced young man and the arrival of a charismatic priest. When Father Paul's appearance on Crockett Island coincides with unexplained and seemingly miraculous events, a renewed religious fervor takes hold of the community - but do these miracles come at a price?
Premiere Date: September 24
2) One Of Us is Lying (Peacock)
Official Synopsis: Based on Karen M. McManus's #1 New York Times best-selling novel, One of Us Is Lying is the story of what happens when five high schoolers walk into detention and only four make it out alive. Everyone is a suspect, and everyone has something to hide.
Premiere Date: October 7
3) Unidentified with Demi Lovato (Peacock)
Official Synopsis: Unidentified with Demi Lovato is an unscripted series that follows Lovato and their skeptical best friend Matthew and their sister Dallas, as they search for the truth about the UFO phenomena. While consulting with leading experts, Demi, Dallas and Matthew will investigate recent eyewitness encounters, uncover secret government reports, and conduct tests at known UFO hot spots.
Premiere Date: September 30
4) Snoop and Martha's Very Tasty Halloween (Peacock)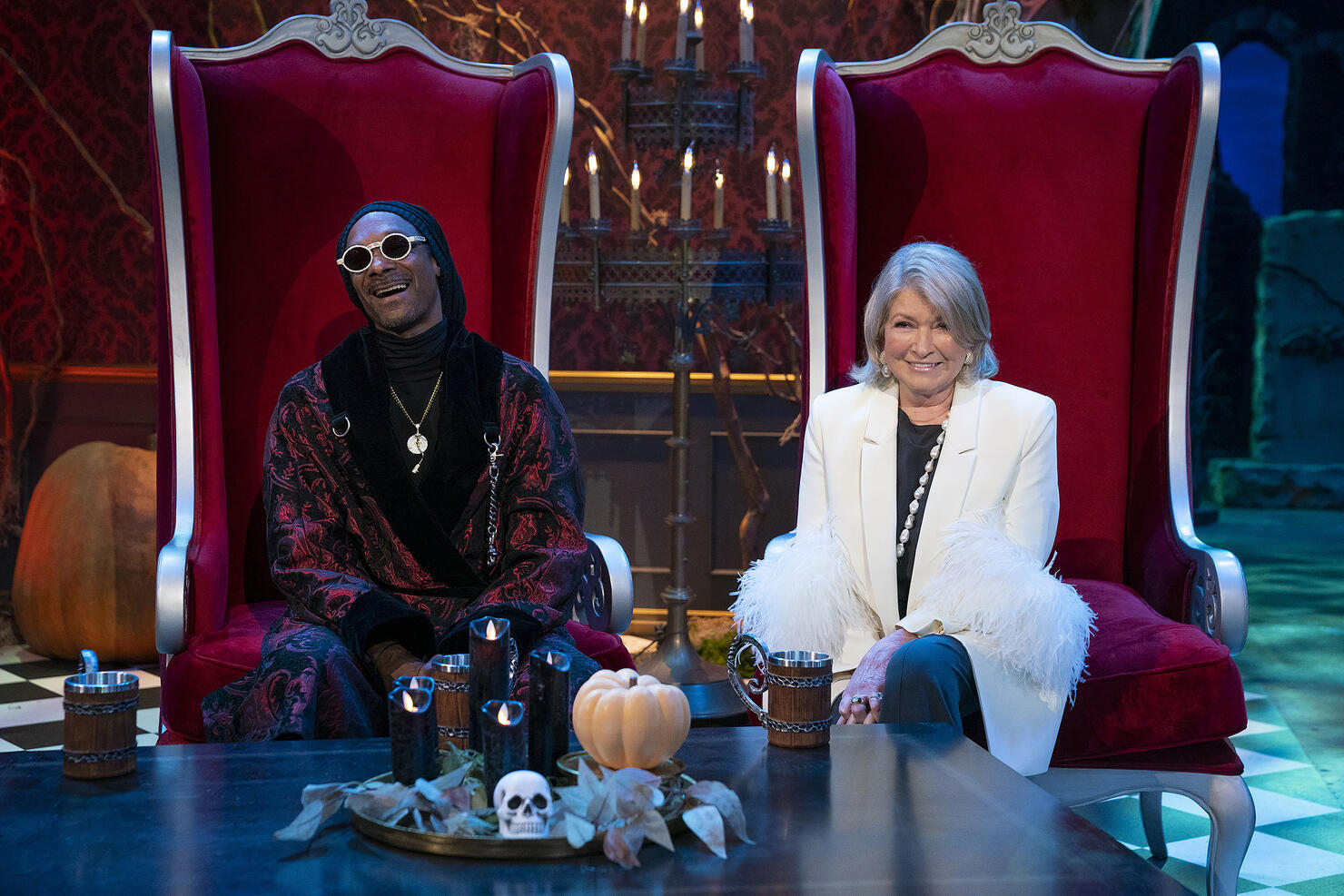 Official Synopsis: Snoop and Martha's Very Tasty Halloween is a competition special hosted by Snoop Dogg and Martha Stewart, featuring talented bakers who face off in a delectable Halloween showdown. Teams of three bakers, called Scare Squads, are tasked with baking and building a full sensory 12x12 Halloween world that people can literally explore. The catch? Their worlds must be inspired by the concept of fear. Imagine larger-than-life-sized chocolate or cotton candy cobwebs.
Premiere Date: October 21
5) You—Season 3 (Netflix)
Official Synopsis: Now married with a young baby, Love and Joe try to forge a normal life in the affluent suburb of Madre Linda. But old habits die hard.
Premiere Date: October 15
6) Scaredy Cats (Netflix)
Official Synopsis: On her 12th birthday, Willa Ward receives a purr-fect gift that unlocks a world of witchcraft, talking animals and so much more with her best friends.
Premiere Date: October 1
7) American Horror Stories (FX, Hulu)
Official Synopsis: American Horror Stories is a spin-off of Ryan Murphy and Brad Falchuk's award-winning anthology series American Horror Story. The weekly anthology series features a different horror story in each episode. Since 2011, the creators of the series have redefined the horror genre with various installments featuring a creepy asylum, a coven of witches, a traveling freak show, a haunted hotel, and the apocalypse itself. The television series sprouted a legion of dedicated fans who anticipate what terrors the next chapter will hold.
Premiere Date: July 15
8) Only Murders in the Building (Hulu)
Official Synopsis: Three strangers share an obsession with true crime and suddenly find themselves wrapped up in one. When a grisly death occurs inside their exclusive Upper West Side apartment building, the trio suspects murder and employs their precise knowledge of true crime to investigate the truth. Perhaps even more explosive are the lies they tell one another. Soon, the endangered trio comes to realize a killer might be living among them as they race to decipher the mounting clues before it's too late.
Premiere Date: August 31
9) Lisey's Story (AppleTV+)
Official Synopsis: Based on the novel by Stephen King, this terrifying thriller follows widow Lisey Landon as a series of disturbing events revives memories of her marriage to author Scott Landon and the darkness that plagued him.
Premiere Date: June 4
10) Locke & Key—Season 2 (Netflix)
Official Synopsis: Locke & Key follows 3 siblings who, after the murder of their father, move to their ancestral home only to find the house has magical keys that give them a vast array of powers and abilities. With danger lurking closer than they know, Tyler, Kinsey and Bode unlock more family secrets as they dig deeper into the power and mystery of the keys.
Premiere Date: October 22
11) I Know What You Did Last Summer (Amazon Prime)
Official Synopsis: Teenagers are stalked by a mysterious killer a year after a fatal accident on the night of their graduation.
Premiere Date: October 15