98 Degrees Regrets Not Collaborating With Britney Spears
By Emily Lee
September 23, 2021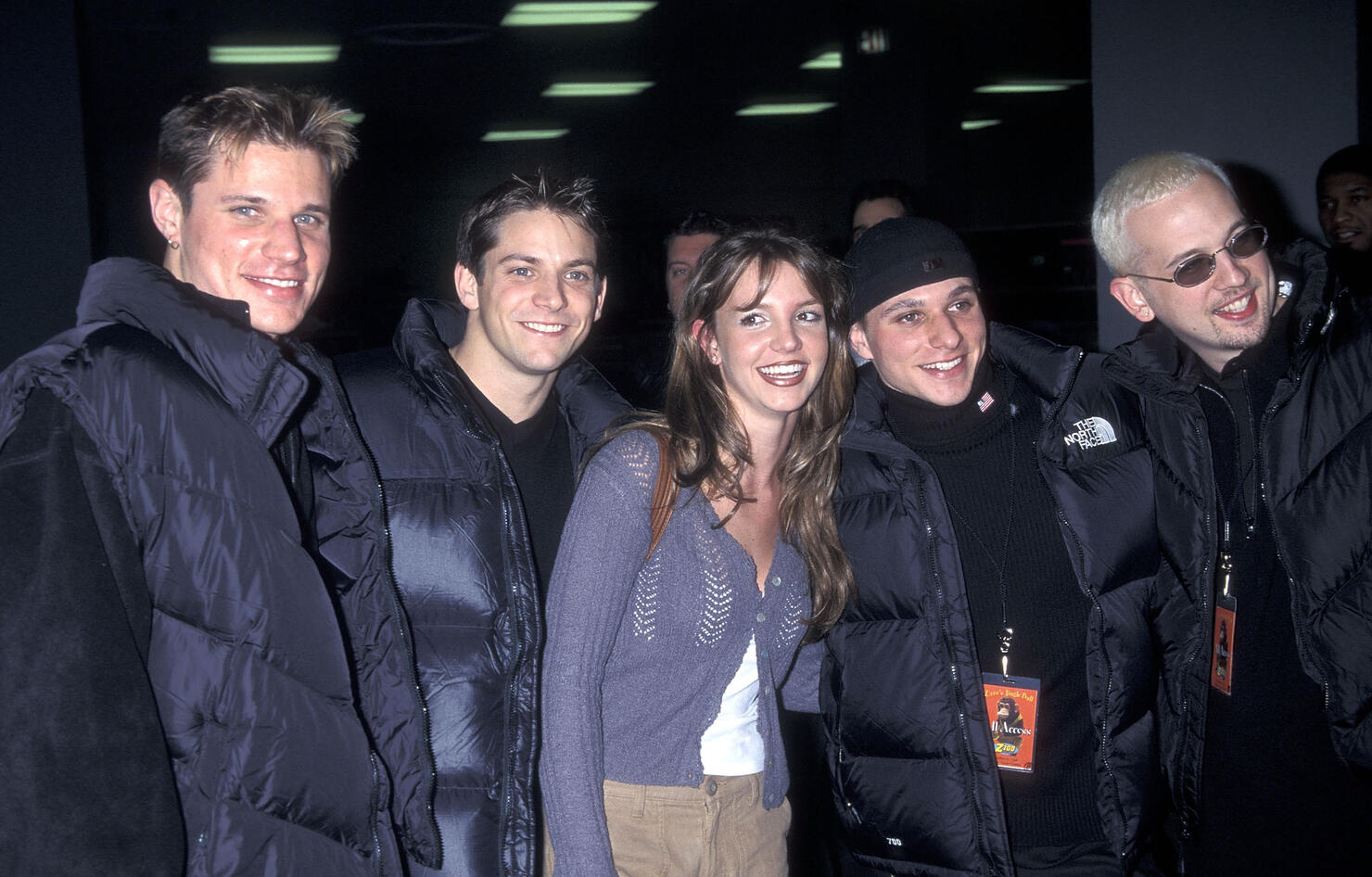 98 Degrees is never looking back on the collaboration that never came to be. While chatting with Us Weekly about their comeback, Drew Lachey, Nick Lachey, Jeff Timmons and Justin Jeffre revealed they almost worked with Britney Spears back in the '90s.
Drew recalled "these little scenarios" from the band's prime where somebody would come to them and say: "'Oh, you should have this person on this song'" when working on their albums. At the time, Drew said they would turn down the suggestions for potential collaborations.
"You know, I've never even heard of that person, you know?" he said of their reasons for opting out. "Then the next thing, you turned around and they blow up and they become Nelly or Britney Spears."
"Maybe if you would have had a crystal ball, maybe would have done a little differently," Drew continued. "There are probably a couple of those."
While Drew has some regret about turning down an opportunity to work with the 'Lucky' singer, his brother Nick, defended their choices. "Well we collaborated with Stevie Wonder, so I'm so sure we had had some good ones," he said.
Jeff chimed in to say that this time around, they plan to live in the moment more than they did back in the '90s. "I think we talk about this all the time," he began. "I think we're enjoying the ride more than ever now. You know, I think when we were younger, it's all we had and we're working very, very hard and we're all perfectionists and Type A, so we probably didn't enjoy the moment as much as we should have."
"Now that we're older, I mean, we're having the time of our lives really," he continued. "So I think if we were to talk to our younger versions of ourselves, we'd just say, 'Hey, take a deep breath, enjoy it because this ride is a unique one that not a lot of people get to get to enjoy.' So, I think, as we were getting older and we started to relish almost every moment that we're able to do it."
With a new journey ahead of them, 98 Degrees may still have a chance to work with the Queen of Pop. "She's a sweetheart and we're really happy for her and wish the best for her," Jeff said. "And, especially all she's been through. So, you know, best of luck to her and hopefully we'll see her sometime in the future."