Brian Laundrie, Parents Went Camping The Day Gabby Petito Reported Missing
By Bill Galluccio
September 23, 2021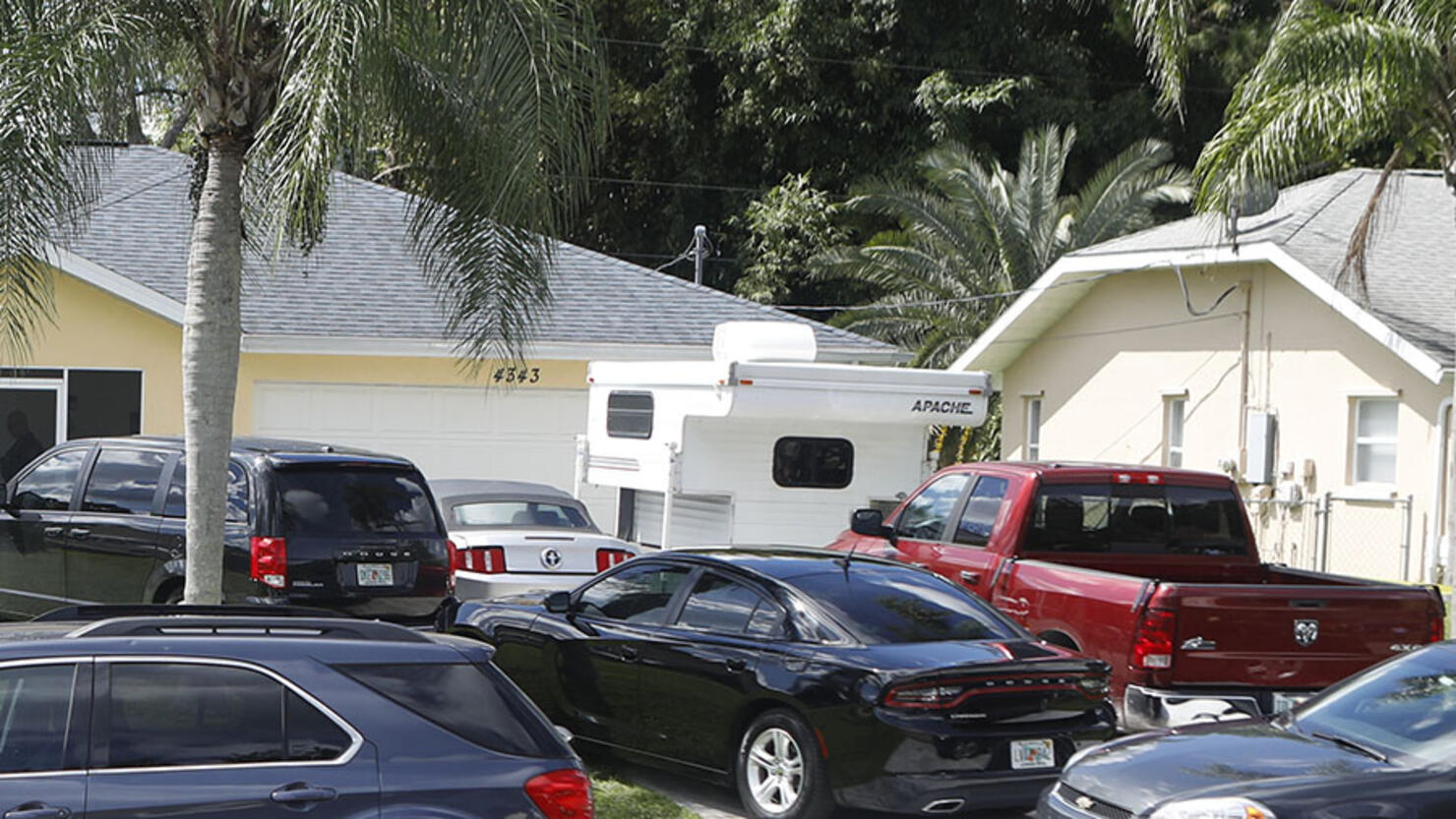 Photo: Getty Images North America
Ten days after Brian Laundrie returned home to Florida from a cross-country road trip without his fiance Gabby Petito, he and his parents went on a camping trip. That was the same day that Petito's family reported her missing.
William and Charlene Guthrie, who live next door to the Laundries, told Fox News they saw the Laundires loading up their new camper and attaching it to their pickup truck.
"I saw them doing some work. And then when they prepared for their trip, I saw them loading the camper," William said.
They didn't think much of it at the time, but when police came to their door asking questions about Petito's whereabouts, they noted it was odd for Laundrie's parents to go on a trip with their son using such a small camper.
The family returned from the trip two days later.
The Guthrie's, who just moved to North Port, Florida, over the summer, said they really didn't know the family well and had no idea that Brian and Gabby had gone on a cross-country road trip. When Brian returned home without Gabby, they didn't think anything of it.
"We didn't know it was Gabby's, we just assumed it was [Brian's] van," Charlene said. "We just thought they had come back from wherever. We didn't know they were on a trip. We assumed they went back to their house or wherever they got a house."
Petito's body was found in a national forest in Teton County, Wyoming, and her death was ruled a homicide. Laundrie is considered a person of interest in her death but has been missing since last week.