Darius Rucker Opens Up About Country Music Becoming More Inclusive
By Ariel King
September 23, 2021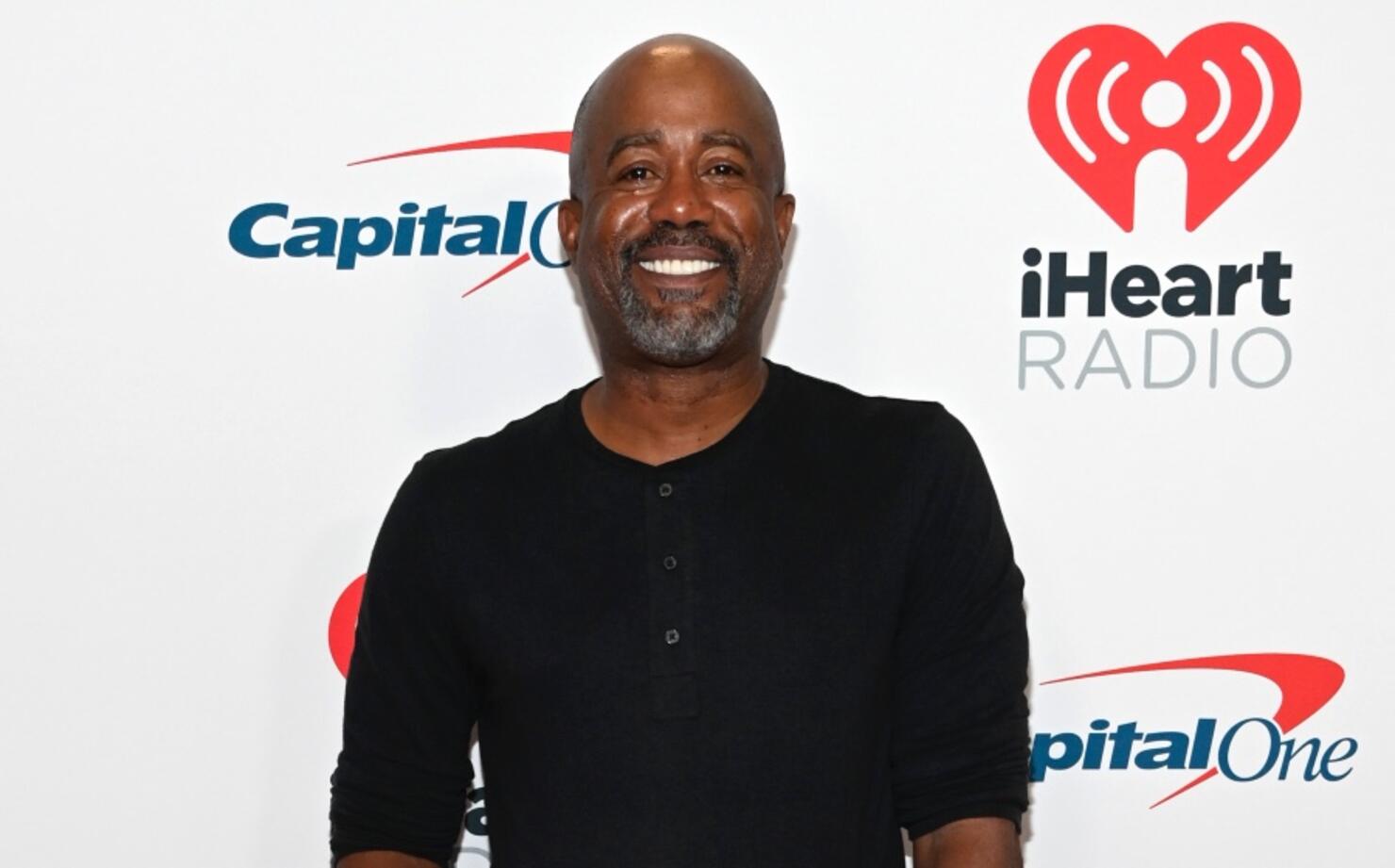 In a recent essay written for the Tennessean, Darius Rucker has shared his thoughts on country music becoming more inclusive. After becoming the first African American to win the Country Music Association's New Artist of the Year award in 2009, Rucker has been breaking barriers in the genre and helping pave the way for other Black country singers.
He started his essay off reminiscing on how his family would sometimes give him flak for listening to country music, but he felt validated once he discovered Charley Pride. "The banjo originated in Africa," he wrote when listing out why it makes sense to be drawn to country music. "It came over with the slaves, and now it's one of the biggest instruments in country music. Hank Williams Sr. listened to all those blues players. I think African Americans have had a profound effect on country music."
While he initially faced doubts about being able to achieve success in country music, Rucker managed to prove them wrong. Then, Kane Brown, Jimmie Allen, and Mickey Guyton began to get signed, which Rucker says, "felt even better."
"When you have people that talented, it's important to get them represented," Rucker wrote. "And the more that happens, the bigger our audience is going to get, because there's going to be more people of color looking at country music in a different way and saying, 'You know, I do like that.' And I guarantee you, if you give it a shot, you'll find something you like."
While Brown, Allen, and Guyton have also faced difficulty trying to break through into the genre, the change has been surely coming. Allen and Guyton recently made history after both being nominated in the CMA Awards New Artist of the Year category: this year is the first time two Black artists have been nominated in the category simultaneously. Guyton recently opened up to reveal that she was unable to find success in country music until she began writing music from her own perspective, which led to her singles "Black Like Me" and "I Love My Hair." Now, she utilizes her social media platforms to shine a light on other Black country singers.
"Country music has this stigma of rebel flags and racism, and that's changing," Rucker wrote. "I think it's changing drastically. And I'm just glad. I hope I'm remembered as one of the people that tried to fight that, and one of the reasons that changed."
Rucker recently performed at this year's iHeartRadio Music Festival. If you missed any of the action this weekend, you can relive the 2021 iHeartRadio Music Festival by tuning in to The CW Network on Saturday, October 2nd and Sunday, October 3rd from 8-10pm ET/PT for a two-night television special.