Dee Snider Says Hair Bands Got What They Deserved When Grunge Crushed Them
By Andrew Magnotta @AndrewMagnotta
September 23, 2021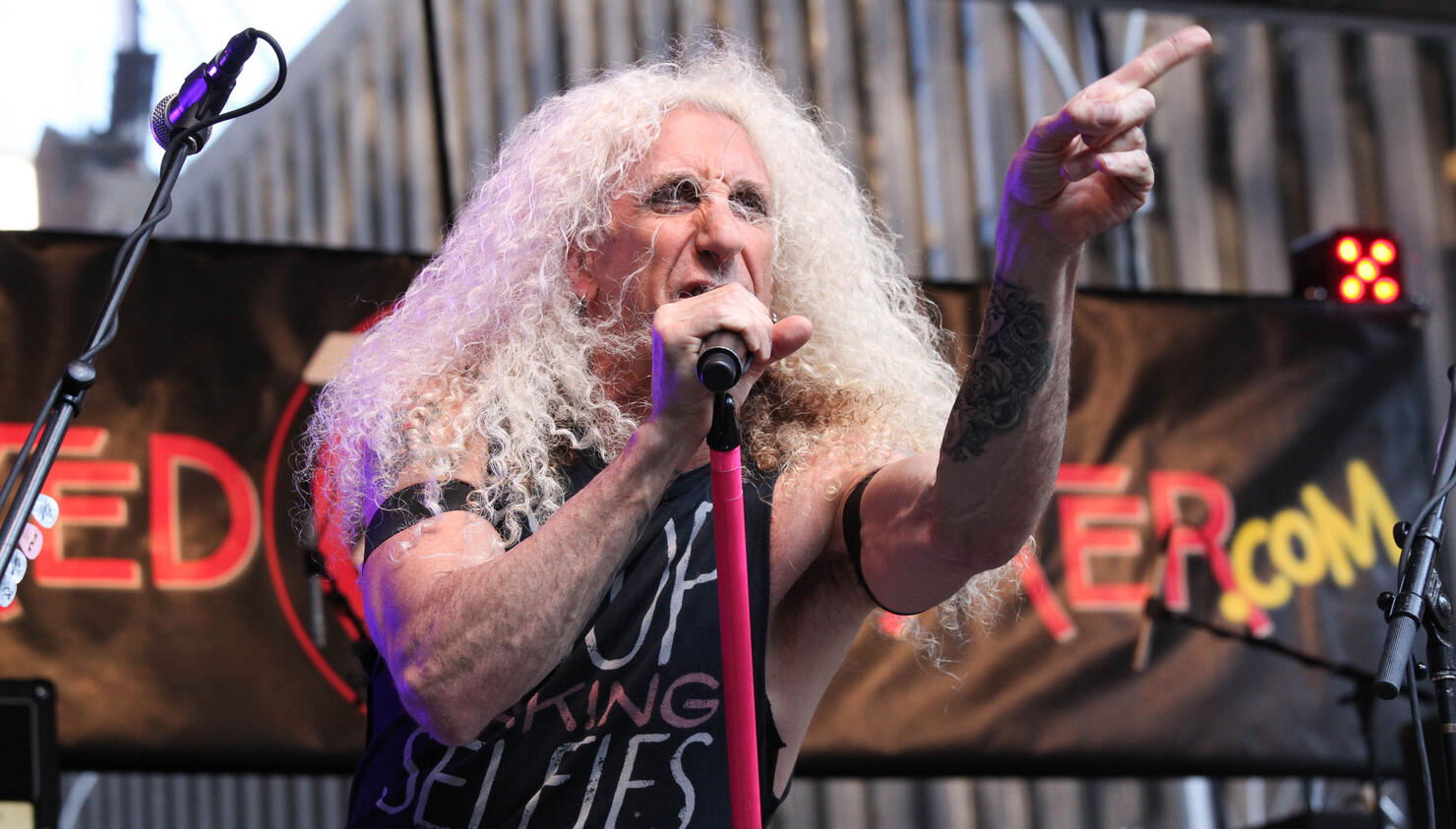 Photo: Getty Images North America
Dee Snider was spared hair metal's sudden death in the '90s perhaps only because Twisted Sister had already broken up.
Bands from Dee's generation, of course, ruled the radio and MTV airwaves in the '80s. But as rock bands of the era became more lucrative, artistry in the genre began to wane. Albums became more formulaic and record labels began to prioritize looks over everything else. Sky-high hair and colorful stage costumes went from being a novelty to being a uniform.
Looking back on the 30th anniversary of Nirvana's Nevermind in a recent conversation with Heavy Consequence, Snider says he watched from afar as rock music — once a beacon of counterculture — went corporate.
Nevermind has long been credited as the record that killed hair metal upon its release in 1991. Snider says the hair bands "had it coming."
"It had gotten so watered down and so corporate and so predictable," he lamented. "Bands were being assembled for their look. Whitesnake — the band in the video for 'Still of the Night' — was physically assembled for being pretty."
The hair bands were pretty, but also faceless; they had no point of view musically or otherwise.
"It got to the point where you get the right producer and the right songwriter ... you get the right costume designer, and ... do the video and you've got a multiplatinum act, yay!" Snider continued. "Then, all of the sudden, it's 'unplugged,' and we're not even electric anymore, we're singing folk songs — well, now you deserve to be knocked off your pedestal."
Nirvana, of course, wasn't going it alone. There were signs for years that change was on the way, especially if you look at the success Guns N' Roses, Metallica, Faith No More and others began having between '88 - '91.
Snider, perhaps because he was out of the music industry at the time, was fascinated with the new crop of bands, especially the dark, unpretentious sounds emerging from the Pacific northwest. He says they arrived right on time.
"When that Nirvana album arrived, that first Soundgarden, the first Pearl Jam album, Alice In Chains — I was like, this is awesome, this is heavy," Snider recalled. "People forget that first Pearl Jam album was pretty heavy. To me, it was metal; I didn't see what was not metal about it. but then it started to become this thing where they [said] it wasn't metal — it was this new thing. And suddenly, it became what was killing other bands. But I thought it was great when it first came out."