Giant Asteroid Nearly Hit Earth And It Wasn't Spotted Until The Next Day
By Bill Galluccio
September 23, 2021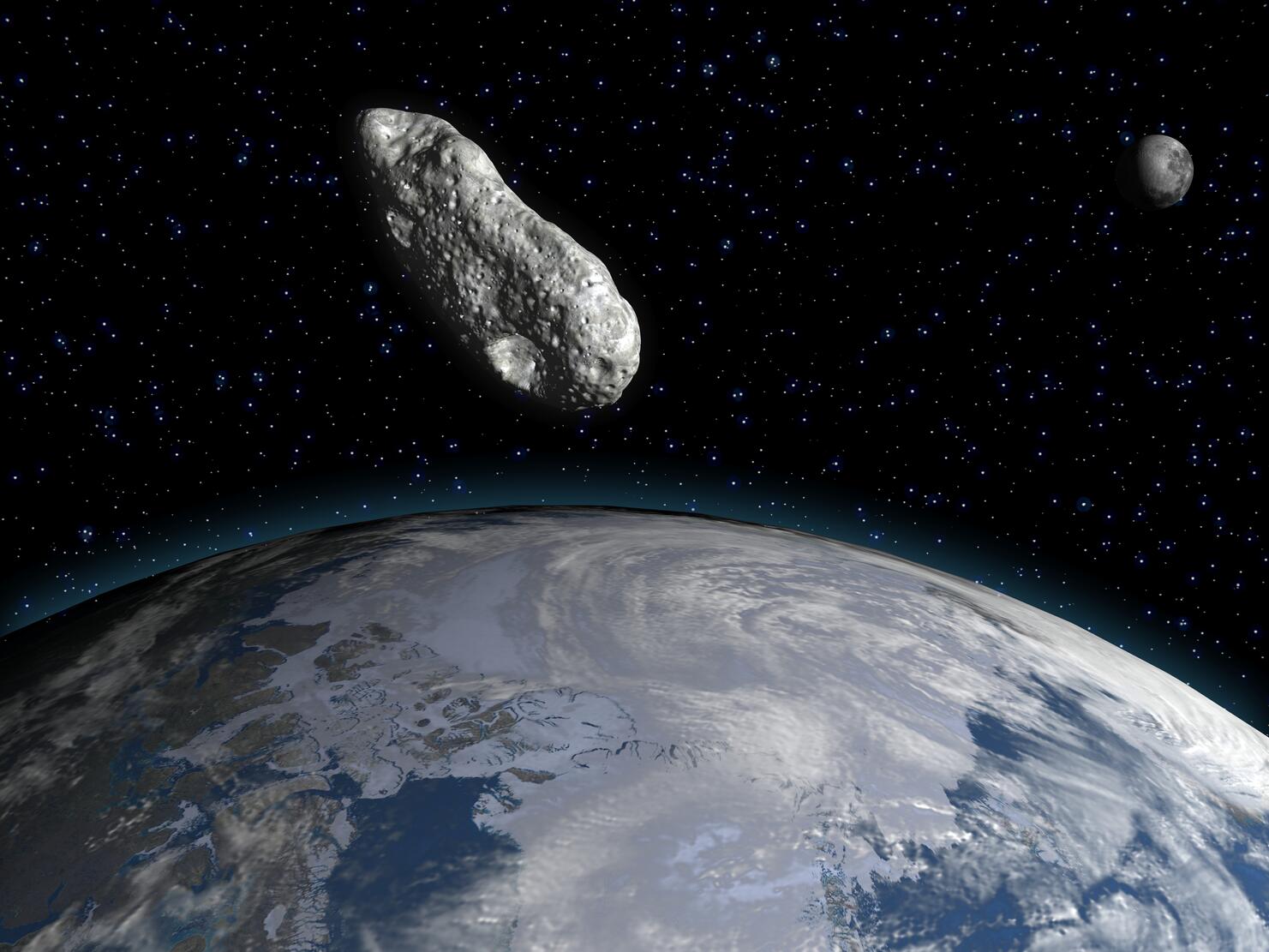 A massive asteroid came dangerously close to Earth, and astronomers didn't see it until a day after it passed by the planet. The asteroid, named 2021 SG, came from the sun's direction and passed by Earth at around half the distance between the Earth and the Moon on September 16. It was traveling at a speed of more than 53,000 miles per hour and was detected on September 17 by a telescope at Mount Palomar in California.
The asteroid came closest to Earth on September 16 when it passed over Canada and Greenland.
While scientists have gotten good at tracking most asteroids heading towards the sun, those approaching the Earth from the sun are nearly impossible to detect. NASA is hoping to get better at detecting those asteroids and is planning to launch an infrared space telescope in 2026 to help astronomers track asteroids coming from the sun.
Astronomers estimated that 2021 SG has a diameter of 138-308 feet, making it the size of a 747. If it had crashed into Earth, it could have caused some significant damage. The last time an asteroid over 100 feet in diameter struck Earth was in 1908. That asteroid crashed into Siberia, causing an explosion that released four megatons of energy and toppled millions of trees over 825 square miles.
According to EarthSky, 2021 SG is four times larger than the one that disintegrated above Chelyabinsk, Russia, in 2013. That asteroid created a massive shockwave that broke windows in six cities across Russia as it crashed down to Earth. At least 1,500 people were hospitalized with injuries, mainly due to broken glass.