Here's Why Fans Think J. Cole Is Joining The NBA's Orlando Magic
By Kiyonna Anthony
September 23, 2021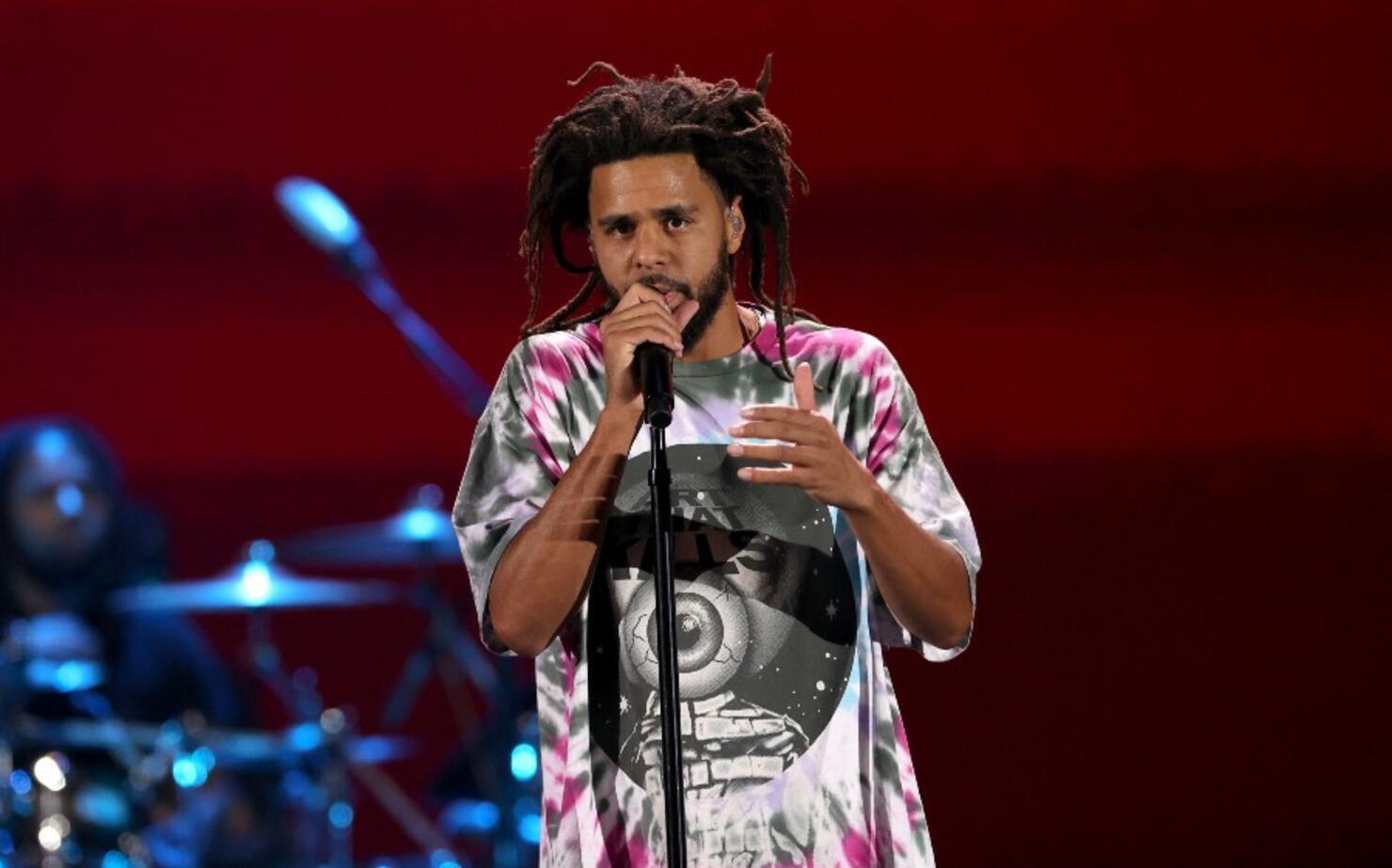 These days, J. Cole is as known for his hooping skills as he is for his rapping.
The North Carolina native made headlines over the summer after he completed his contractual obligation to the Basketball Africa League, finishing his stint with the Rwanda Patriots BBC. On Wednesday, Cole was spotted having a post-season workout with NBA's Orlando Magic, sparking rumors that he maybe taking his talents from the African League to the National Basketball Association.
The Magic took to social media to share photos of the 36-year old rapper working out in a scrimmage game with the team just ahead of their official training camp opening next week for the 2021-2022 NBA season.
The isn't the first NBA to welcome Cole into their team practices. The Detroit Pistons reportedly gave the "False Profits" rapper a tryout prior to last season. After wrapping up his three-game stint with the Rwanda Patriots, Cole -- who ended the season with five points, three assists and five rebounds in 45 minutes coming off the bench -- took to Instagram to thank the organization and assured followers that he "plans to get better". He wrote:
"Thank you to @thebal and to @patriotsbbc for the opportunity. Thank you to my teammates, the coaches and staff for treating me like family. I learned so much in the few weeks we were together. Thank you to the entire country of Rwanda and to the city of Kigali for hosting us. BEAUTIFUL land with BEAUTIFUL people. Thank you to everybody that had kind words for me despite my inexperience. I plan to get better."
No word on whether or not the iHeartRadio Music Festival performer will officially join the Orlando Magic, or any NBA Team for that matter. But where ever he decides to play, fans will be watching.
If you missed any of the action this weekend, you can relive the 2021 iHeartRadio Music Festival by tuning in to The CW Network on Saturday, October 2nd and Sunday, October 3rd from 8-10pm ET/PT for a two-night television special.