R. Kelly's Lawyers Rest Their Case After Calling Five Men To Testify
By Regina Park
September 23, 2021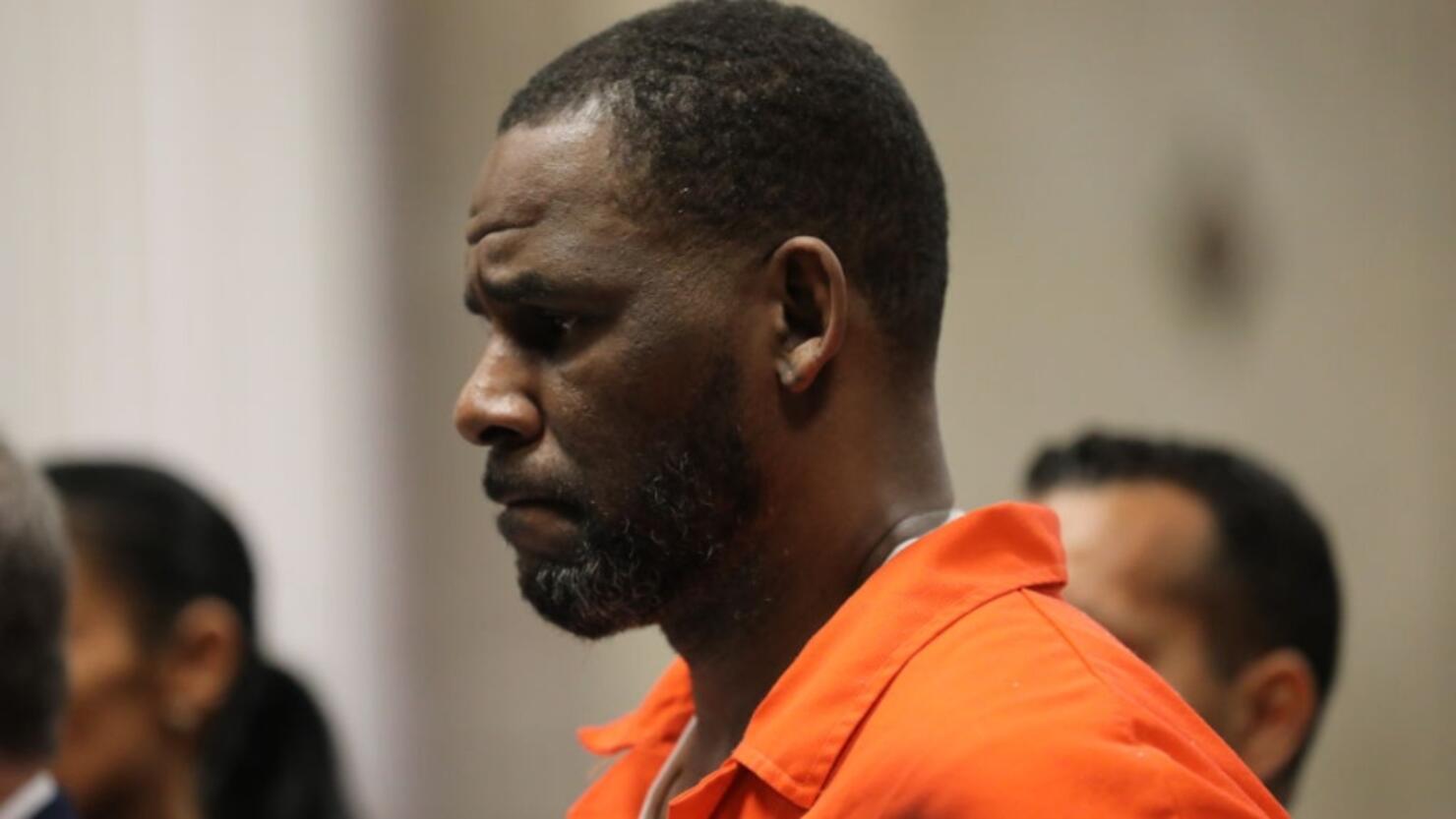 Defense attorneys rested their cases on Wednesday (September 22) after calling five witness to the stand to clear the name of disgraced R&B singer R. Kelly in his federal sexual abuse trial.
According to BuzzFeed News, the witnesses –– all men and all members of the singer's entourage –– contradicted one another, while some admitted to having financial interests in getting Kelly acquitted of federal racketeering charges.
The witnesses called by the defense denied the accounts of 11 of Kelly's victims who testified in graphically detailed in court the years of physical and sexual abuse they endured by the singer. Under cross-examination, however, the witnesses aimed to clear Kelly's name crumbled: some admitting they barely knew Kelly, while all of them contradicted key facts in the case.
Larry Hood –– a former Chicago police officer who used to work as Kelly's bodyguard who was let go from the department after a forgery conviction –– denied on the stand having ever seen the singer with any underaged girls, then immediately acknowledged that he did. Hood admitted to seeing Kelly with the late Aaliyah and some of her "little friends" when she was 12 or 13 at the time.
Prosecutors also questioned Hood about Aaliyah's album Age Ain't Nothing But A Number, which Kelly produced, specifically about the album's title track. Hood revealed that Aaliyah was just 14 years old when she recorded the song.
Hood also refuted the previous testimony of one of Kelly's victims, Angela, who said Hood was present at the singer's Chicago apartment when Kelly first sexually abused her in 1991 along with three other girls. Hood denied anyone else being at the home at the time, stating "as a police officer, I would have taken action against that."
Prosecutors also questioned Dhanai "Da-Ni" Ramanan, a failed aspiring rapper who spent 15 years in Kelly's entourage with no paid role, after he claimed to have been in Kelly's close circle "pretty much the whole time," but wasn't in any of the photos prosecutors presented to him and couldn't think of any of the tours he traveled with singer on.
Jeff Meeks, an audio engineer who worked with Kelly until 2019 –– the year Kelly was arrested –– also took the stand and denied the victims' accounts. Prosecutors noted that nearly every song Meeks is credited on is one of R. Kelly's.
"Fair to say you don't want to see the defendant convicted?" prosecutor asked Meeks.
"That's fair," he replied.
Julius Darrington, a music consultant who worked with Kelly denied seeing Kelly abuse women but admitted to not being around when Kelly had sexual activity, and that his work with the singer was how he established himself.
Kelly's accountant, John Holder, denied the singer was running a "criminal enterprise" but prosecutors submitted into evidence a document with a logo for RSK Enterprises, which are Kelly's initials. Kelly is listed as CEO in the document.
Closing arguments began Wednesday (September 22). The jury will then head into deliberation after getting instructions from the judge.
Reading about Black trauma can have an impact on your mental health. If you or someone you know need immediate mental health help, text "STRENGTH" to the Crisis Text Line at 741-741 to be connected to a certified crisis counselor.
RAINN's National Sexual Assault Hotline is 1-800-656-4673.
Get the latest news 24/7 on The Black Information Network. Listen now on the iHeartRadio app or click HERE to tune in live.