See Brooks & Dunn Join In On 'Neon Dance' TikTok Trend
By Ariel King
September 23, 2021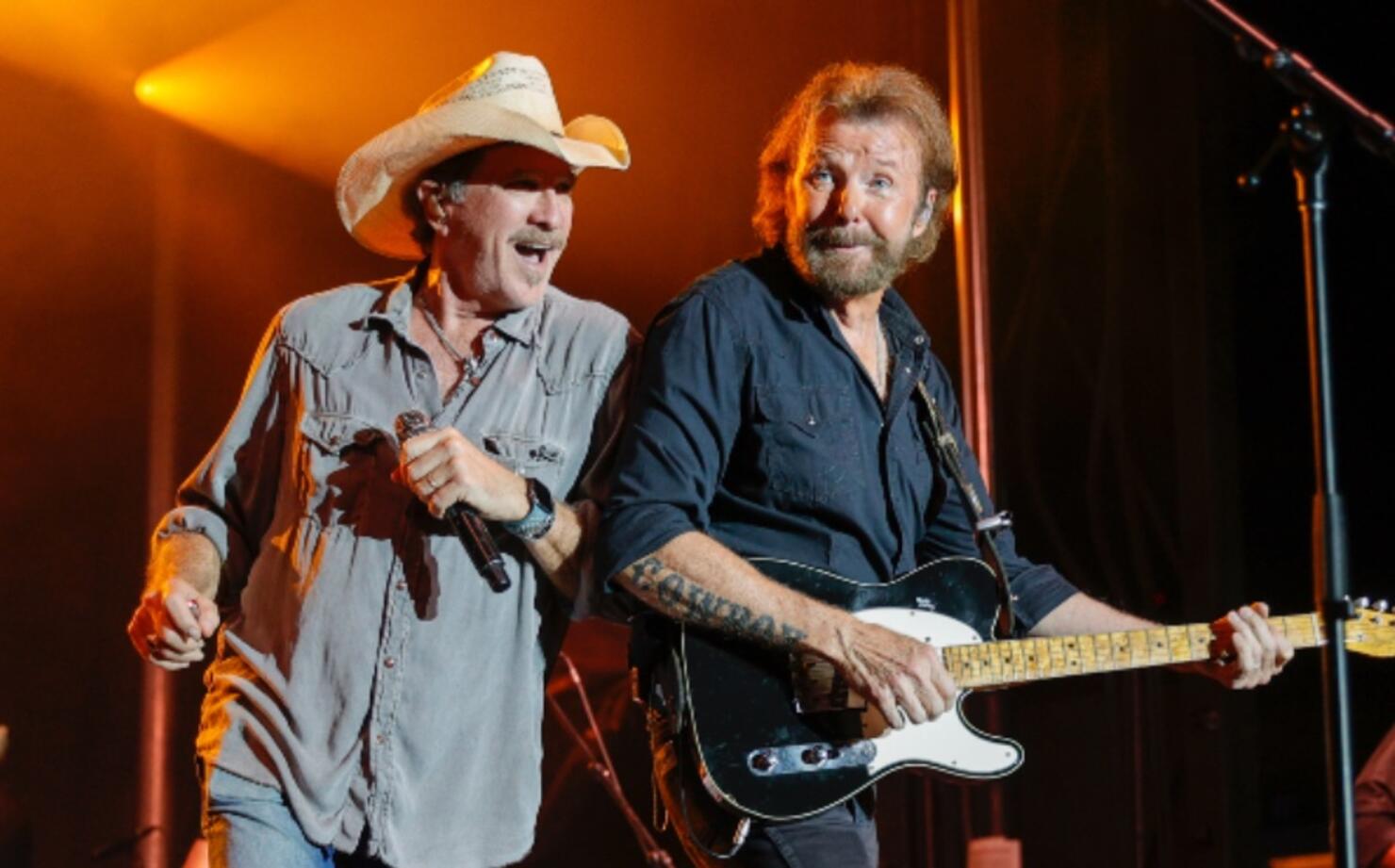 Brooks & Dunn are now hoping in on the "Neon Moon" TikTok trend, the country pair delivering their own take on the popular dance. Standing side-by-side, Kix Brooks and Ronnie Dunn don their cowboy hats and hold their guitars. Waiting backstage before walking out to perform for a show, their version of the "Neon Moon" trend sees them strumming their guitars and holding a red solo cup, the remixed version of the track playing over their subtle dance moves before they deliver their own improvisations.
Captioning the video with, "It's crazy cool to see all your videos, keep 'em coming!" Brooks & Dunn encourage fans to keep up with the trend. Popular videos within the dance see a woman preparing to give birth prepare one final dance before she starts pushing, a couple stopping before some stunning desert scenery, and children interrupting their parents to steal the spotlight.
"Neon Moon" was originally released in 1991, appearing on their debut album, Brand New Man. With one million likes and more than eight million views, Brooks & Dunn's version of the track has inspired even more fans of the country icons to give the trend a try.
The iconic country pairing has returned on tour after a decade-long hiatus, returning with their "Reboot Tour." While they were initially nervous about returning to the road after waiting so long, they two have eased back in as though they never left. With "Neon Moon" now trending on TikTok, Brooks & Dunn are being welcomed back with open arms.
For those hoping to have the chance to catch Brooks & Dunn on the road, information for their tour is available here.