Washington Man Pleads Guilty To Stealing 400-Pound Slide From Playground
By Zuri Anderson
September 23, 2021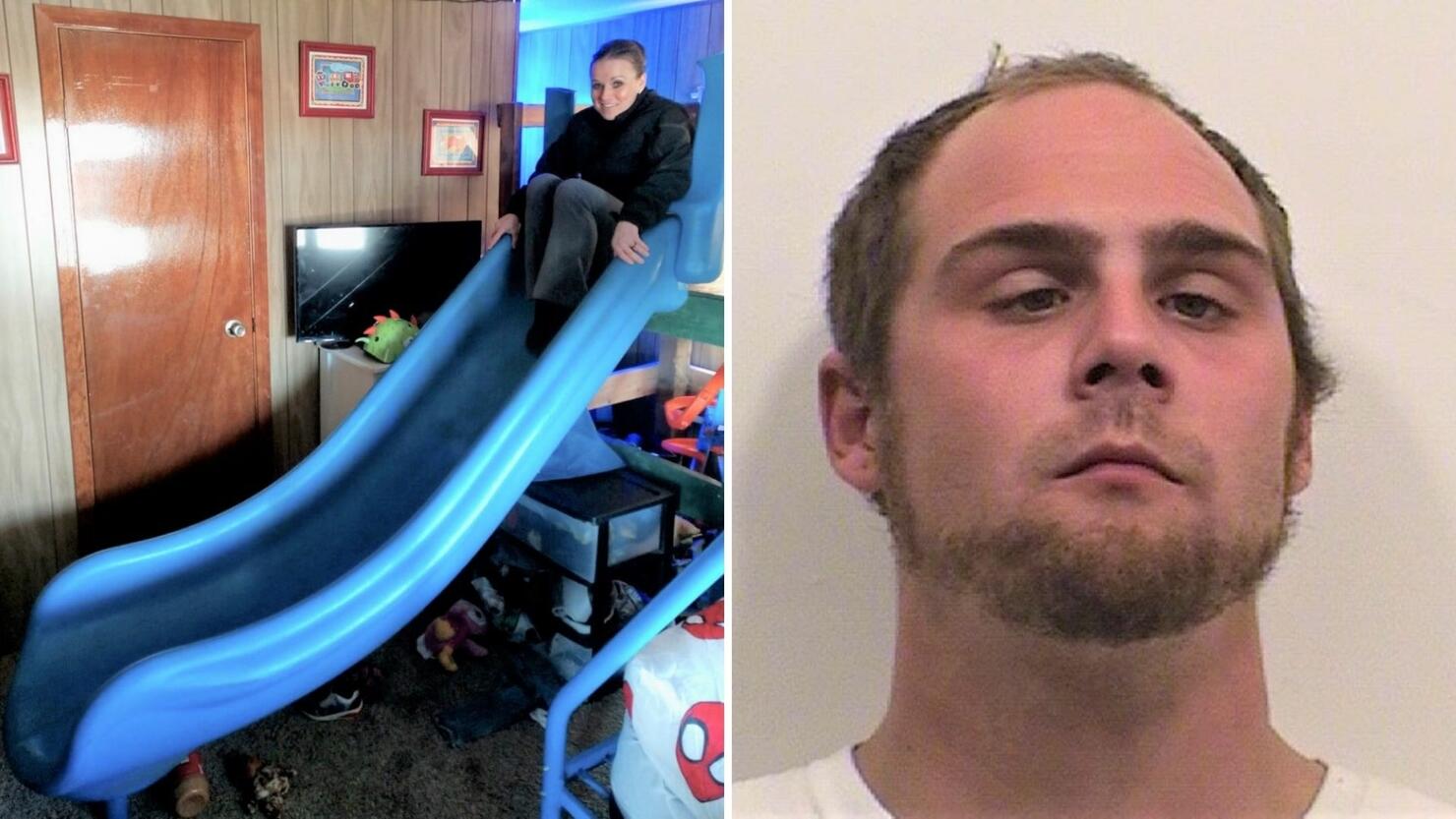 Pasco police detectives arrested Dustin A. Bushnell (right) after finding a stolen playground slide in his mobile home in Burbank, Washington.
Photo: Pasco Police Department
A Washington man pleaded guilty Wednesday (September 22) to stealing a 400-pound slide from a playground, and he faces more legal troubles ahead, according to the Union-Bulletin.
Pasco Police arrested 30-year-old Dustin A. Bushnell after detectives found a missing slide in his Burbank mobile home in February. Authorities say the slide was repainted blue and attached to his child's bunk bed.
Detectives weren't expecting to find the slide in his home. They actually visited his residence due to his connection to some catalytic converter thefts and other crimes, police say.
He admitted to taking the slide from a playground in Tierra Vida Park, according to his guilty statement. It was reported missing in December 2020.
THE RETURN OF THE STOLEN SLIDE! Do you remember back in mid-December when we reported the theft of playground equipment...

Posted by Pasco Police on Tuesday, March 9, 2021
Bushnell entered a guilty plea to having an additional charge dropped, reporters say. He also got his jail time waived since he spent four days in Walla Walla County Jail following his arrest.
"Walla Walla County Deputy Prosecuting Attorney Jennine Christensen said Bushnell might be on the hook for additional fees by the Pasco Parks and Recreation Department for reinstalling the slide, but that wasn't determined in court," the Union-Bulletin added.