WATCH: Even MJF's Own Parents Can't Stand Him
By Jason Hall
September 23, 2021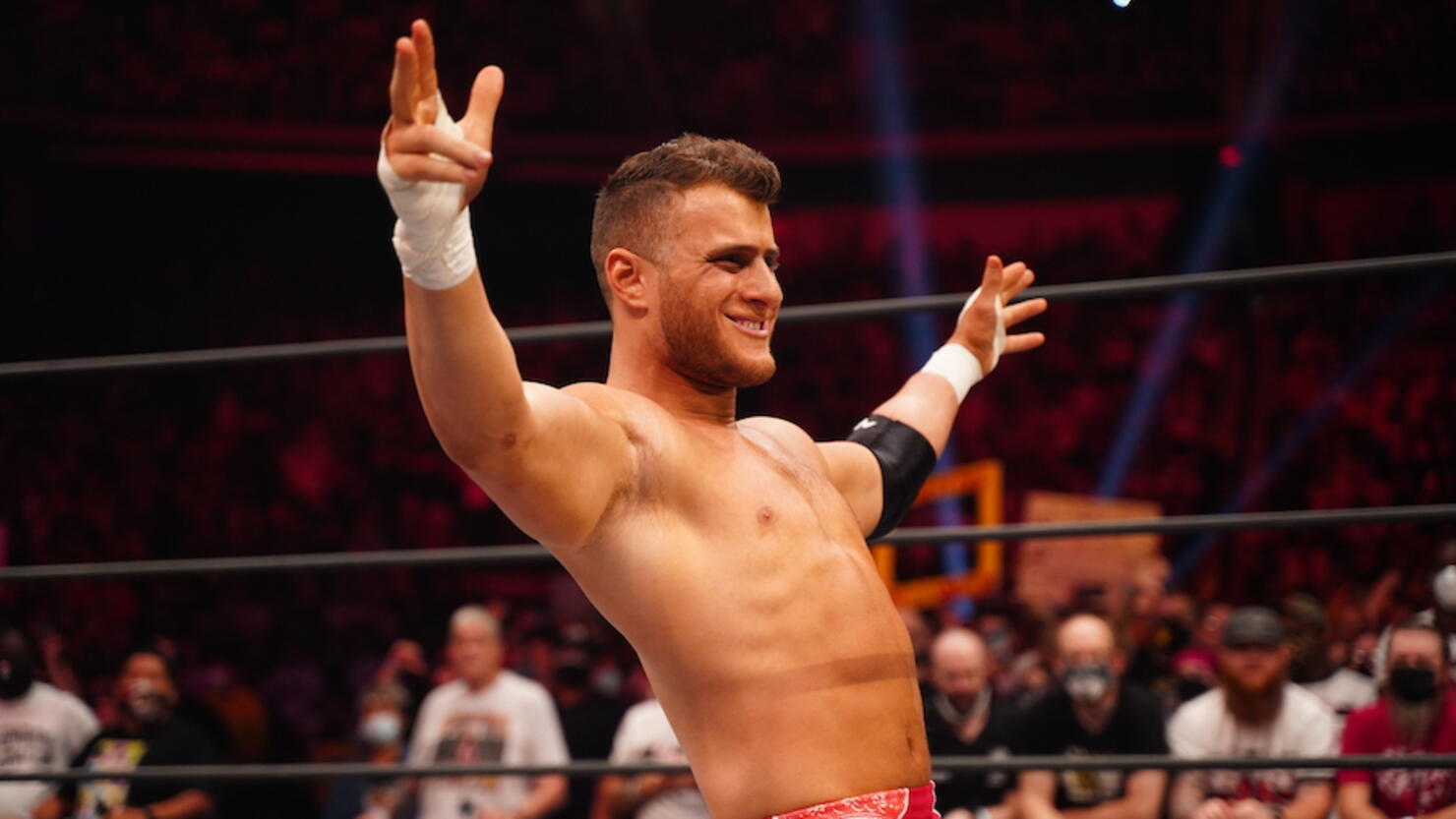 Photo: Courtesy of All Elite Wrestling
Maxwell Jacob Friedman may have officially claimed the title of the most hated character in all of wrestling.
The 25-year-old rising All Elite Wrestling star is apparently so dedicated to his villain role that his own parents are in on the act.
Nina and Steven Friedman went viral prior to the live broadcast of Dynamite: Grand Slam at Arthur Ashe Stadium in Queens, New York, after Nina tweeted a photo of herself and her husband with a sign that read, "We're MJF's parents and we think he sucks too!"
"Probably NOT gonna make the cover of Parents Magazine but see you at Arthur Ashe tonight," Nina tweeted with the photo.
True to form, Maxwell quote-tweeted his mother's post with, "F*** off mom."
Prior to the broadcast, the Friedmans participated in an interview with FITE TV's Josh Shernoff and apologized for bringing their son into the world of wrestling.
"We are the bad ones, and we'd like to say we apologize to the entire world," Nina said. "He is a f****** idiot, but he's ours."
Shernoff asked the couple if they were excited to see their son wrestle in front of a large crowd, or at least excited to "see him get his a** kicked."
"I'm always happy to see him get his a** kicked, he deserves it," Nina responded.
"I'm not allowed to kick his a** anymore because I'd go to jail," Steven added.
The Queens crowd seemed to agree as it unmercifully booed MJF, despite him being a native of nearby Plainview, Long Island.
Regardless, the 25-year-old defeated Brian Pillman Jr. via submission during Wednesday's Dynamite broadcast.
Friedman has emerged as one of wrestling's biggest villains, pushing the boundries of offensiveness and rarely being shown out of character.
In recent weeks, the Pinnacle leader has feuded with Pillman, which included desecrating the memory of his rival's legendary late father, Brian Pillman, joking about his mother Melanie's battle with drugs and disrespecting Pillman's then-pregnant sister, Brittany, which resulted in her giving birth hours later.