Adam Cole Confirms WWE Pitched Major Changes During Negotiations
By Jason Hall
September 24, 2021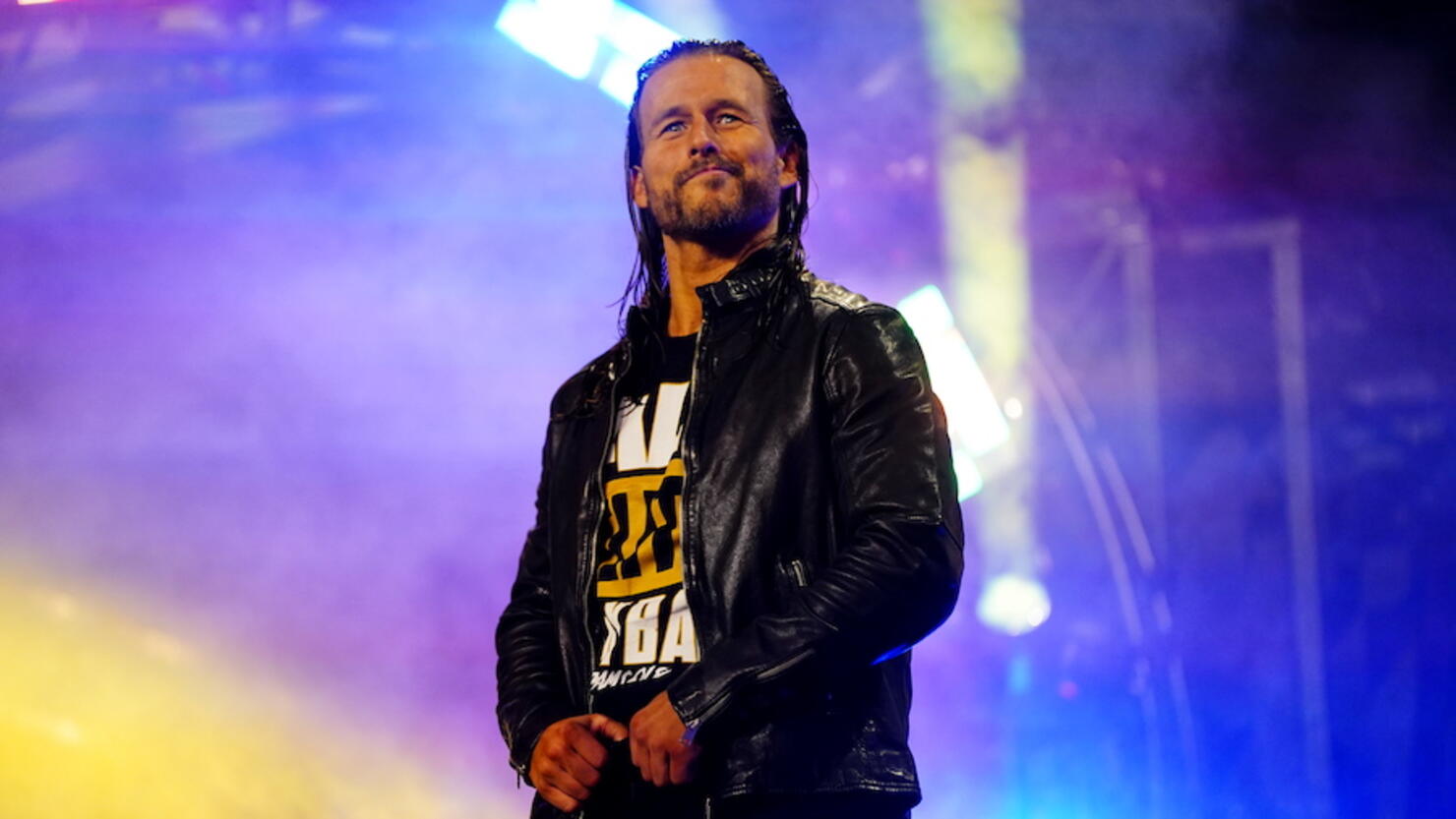 Photo: Courtesy of All Elite Wrestlinglb
Adam Cole has confirmed WWE pitched major changes to his character while negotating a new contract prior to his decision to join All Elite Wrestling last month.
During an appearance on fellow former WWE and current AEW superstar Chris Jericho's Talk is Jericho podcast, the former NXT champion said WWE officials mentioned several "ideas," which included the possiblity of changing his ring name and look upon being promoted to RAW or SmackDown moving forward.
"Apparently, there were a lot of ideas, but they were very vague on what exactly they wanted to do," Cole said via Fightful. "When I first had the conversation, they had mentioned something about doing a name change or changing my look. That scared me a little bit because I spent nearly 14 years as Adam Cole. Our latest conversation, they were definitely more open to being me and being myself. They could tell I was not too thrilled (about a name change)."
In most cases, an extremely popular wrestler should be skeptical about a name change as part of a complete repackaging, but in Cole's case, his ring name is a major aspect of his character's popularity, as fans chant "Adam Cole, Bay Bay" back at him in unison.
Cole told Jericho the pitched changes made him even more hesitant to re-sign with WWE, while he has otherwise publicly admitted prior interest in joining AEW even before singing with the company.
"It was definitely something that made me a little more timid about pulling the trigger on that one," Cole said. "They could not have been nicer, but when I think about me and my career and what is best for me, the idea of that being an option scared me a little bit. I was like, 'What if I do go and something happens anyway?' At that point, I can't say or do anything. Red flag is the perfect way to put it.
"You don't even necessarily have to change anything, but if you change the atmosphere and people they are working with, then it feels fresh. I understand where they are coming from, to some extent, but I feel like a big part of what has made me work is I'm not 6'3'' and 285 pounds, the Adam Cole BAY BAY and the 'Boom' is a big part of what I do and how I connect with the audience, besides the wrestling and promo. I feel like it would have been quite the challenge if that would have happened, as far as the name change, to build myself back up."
Cole did, however, confirm he never heard a pitch from WWE management to become a full-time manager for fellow former NXT Champion Keith Lee on the main roster, which was previously reported by multiple wrestling media outlets.
Cole made his initial AEW debut at the All Out pay-per-view in August, interrupting a post-match promo by AEW World Champion Kenny Omega and 'The Elite,' seemingly to get revenge on the group from being 'killed off' their YouTube series Being the Elite -- prior to joining NXT in 2017 -- but instead rejoined the group.
The debut came days after PWInsider.com reported WWE issued an internal memo on August 30 advising that the former NXT champion was no longer with the company after previous reports that his contract was set to expire.
Cole is a one-time NXT Champion, the inaugural NXT North American Champion and a one-time NXT Tag Team Champion alongside former Undisputed Era members Roderick Strong, Bobby Fish and Kyle O'Reilly.
The 32-year-old has spent the majority of his tenure with WWE competing for the NXT brand since signing in 2017.