Brothers Osborne Predict Jimmie Allen To Win 'Dancing With The Stars'
By Lauryn Snapp
September 24, 2021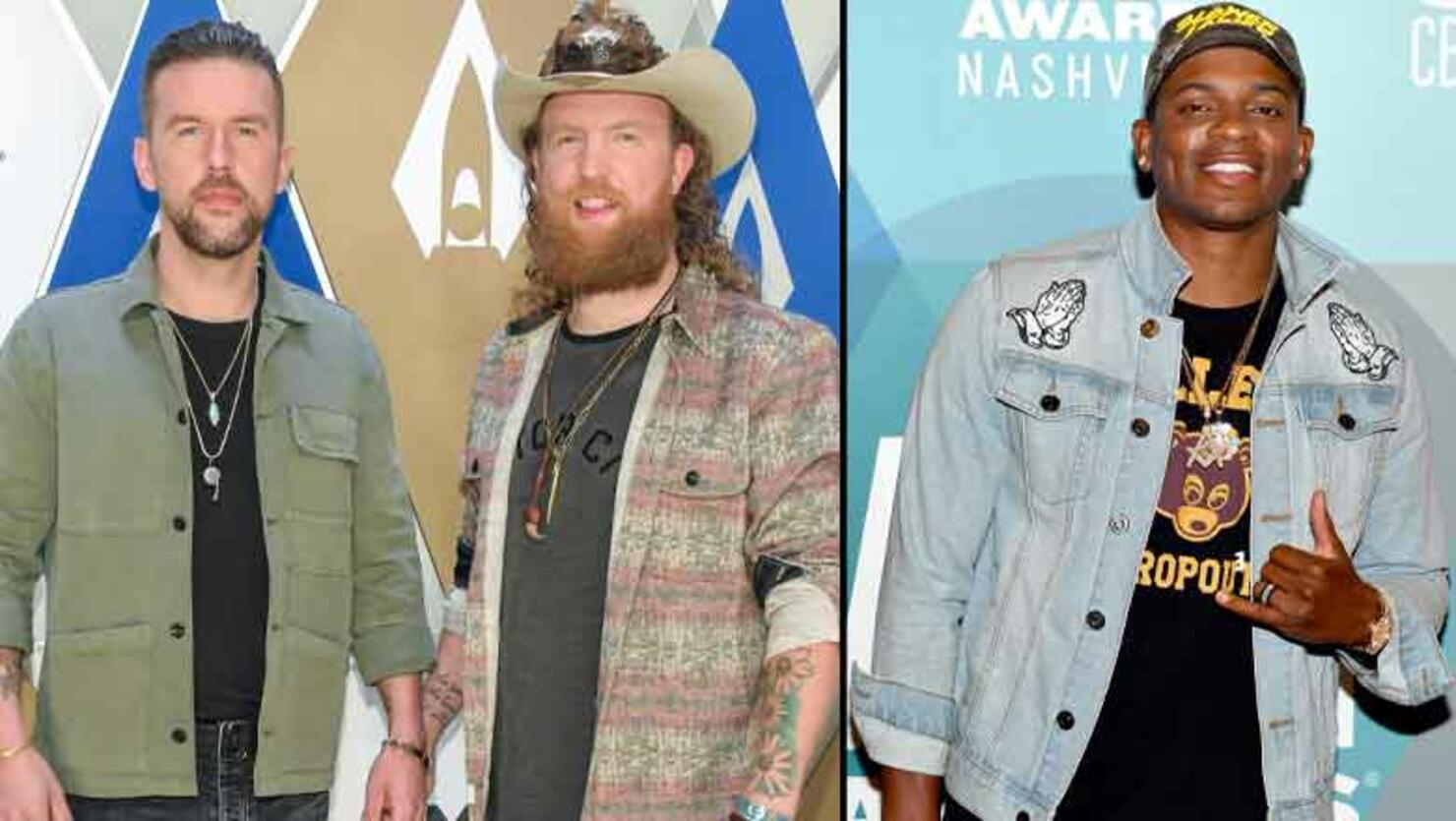 Have you seen Jimmie Allen "kick-ball-change" his way through the tango alongside his dance partner Emma Slater during their 'Dancing With The Stars' debut?
We will help you out and link the video below.
Jimmie impresses fans as he puts his best foot forward. However, it's not just fans that are dazzled. His friends, Brothers Osborne, are not only impressed, but they wager that he will win that Mirror Ball trophy at the end of the season.
In a recent interview with Cody Alan, the "Skeletons" singers shared what they believe to be the secret sauce to Jimmie's saucy dance moves.
"I think he will do incredible. He's like a gymnast," says John Osborne of the duo.
"He is just a smooth dude in general," echoes T.J. Osborne.
"He strikes me as a guy who, if he can't dance, he will confidently dance however he can. I feel confident that he can dance better than I can," laughs John. "No offense Bobby. Bobby Bones won that show. I think Jimmie Allen has a real strong shot."
It's not all about the dance moves and proper two steps. It's also about costuming. Brothers Osborne think this is another area that Jimmie will thrive.
RELATED: Lauren Alaina's Best Advice For 'Dancing With The Stars' Contestants.
"He has great style! Jimmie dresses great going to the grocery store," says T.J. "So I can't even imagine."
Sadly, John and T.J. tell Cody that they will not be joining 'Dancing With The Stars' cast anytime soon.
"I can't even do the Hokey Pokey. The Hooky Pokey tells you how to do the Hooky Pokey. Still, I can't do it. So I am avoiding that at all costs," laughs T.J. "Right foot, left foot. Just get me out of here."
Watch Jimmie's dancing debut by clicking the link below. See Jimmie's performances on 'Dancing with the Stars' week over week on Monday nights at 8/7c on ABC.
Do you enjoy country stories like these? Bookmark www.CMTCody.com and check back daily for exclusive interviews, trending topics, and the latest from country's hottest stars. Connect with Cody Alan on socials by following along on Twitter and Instagram @CodyAlan.
Photo Credit: Getty Images.