Carly Pearce Reveals Why She Wrote One Of Her Latest Songs In New TikTok
By Kelly Fisher
September 24, 2021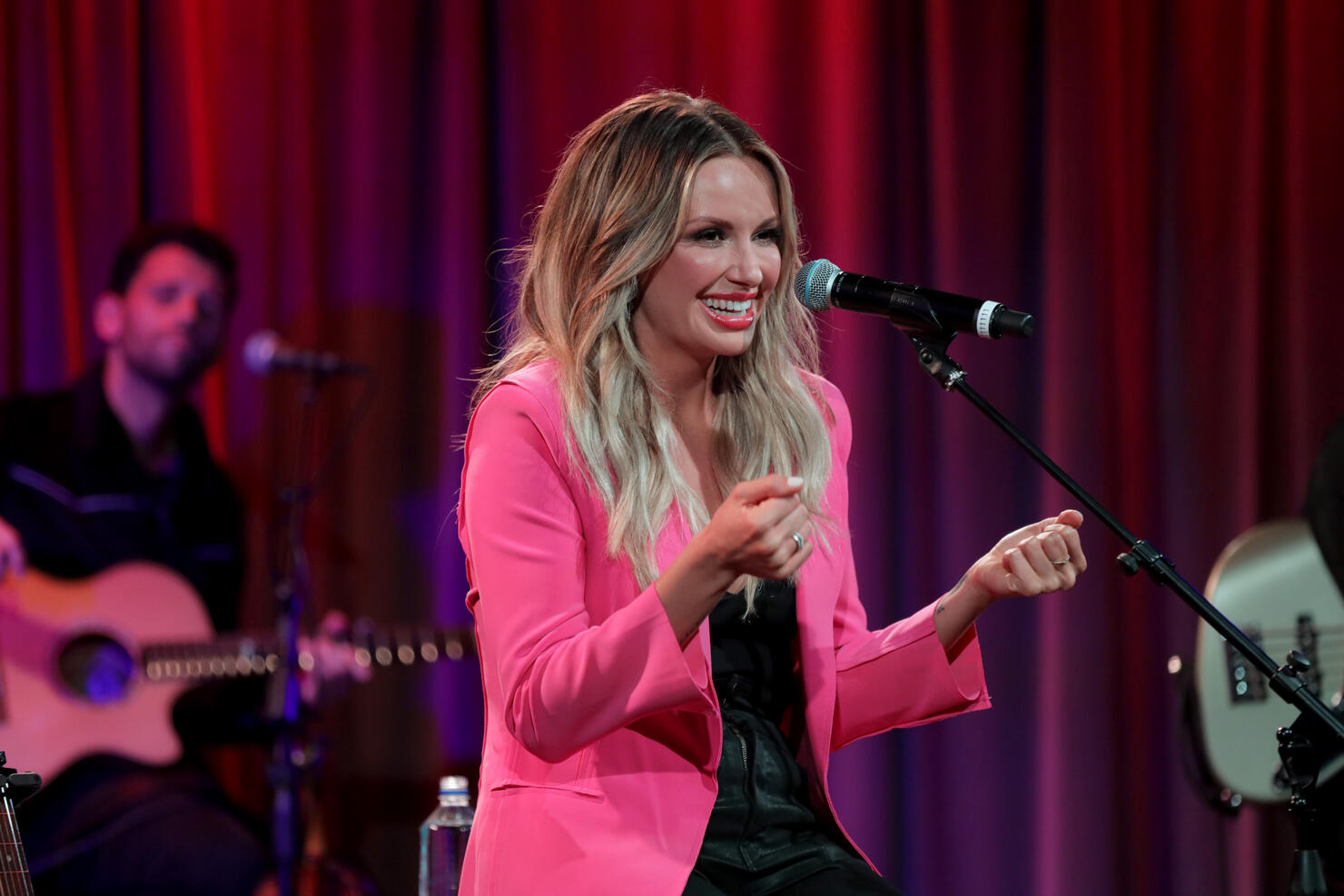 Carly Pearce delivers some powerful and emotional tracks on her latest album, 29: Written in Stone — and she just explained why she wrote one of them.
Pearce, 31, took to TikTok in response to the connections fans have had with "What He Didn't Do." In the breakup song, Pearce explains that she was always taught not to say anything if she can't say something nice — so she'll "tell you what he didn't do" rather than what her ex did:
"Treat me right, put me first, be a man of his word / Stay home 'cause he wanted to / Always fight for my love, hold on tight like it's something / That he couldn't stand to lose / The devil's in the details, I won't tell the hell that he put me through / All I know is in the end, it wasn't what he did, no / It was what he didn't do"
The "Next Girl" artist dished on TikTok that she "wrote this to remind all of us to remember what WE need in a relationship. It's easy to get lost in a relationship that actually isn't meeting your needs." She adds that "What He Didn't Do" reminds her to hold her standards (and her head) high, and to "NEVER settle for anything less than the love I deserve."
Pearce is performing during this year's iHeartCountry Festival presented by Capital One on October 30th in Austin, Texas. Fans can tune in to watch the star-studded show live via an exclusive livestream on LiveXLive.com or the LiveXLive app. iHeartMedia's Country music radio stations will also broadcast the event live, as well as on iHeartRadio.com and the iHeartRadio app. Tickets are currently on sale at texasboxoffice.com.
Watch Pearce explain her motivation to write "What He Didn't Do" here: