Here's T.J. Watt's Status Heading Into Week 3
By Jason Hall
September 24, 2021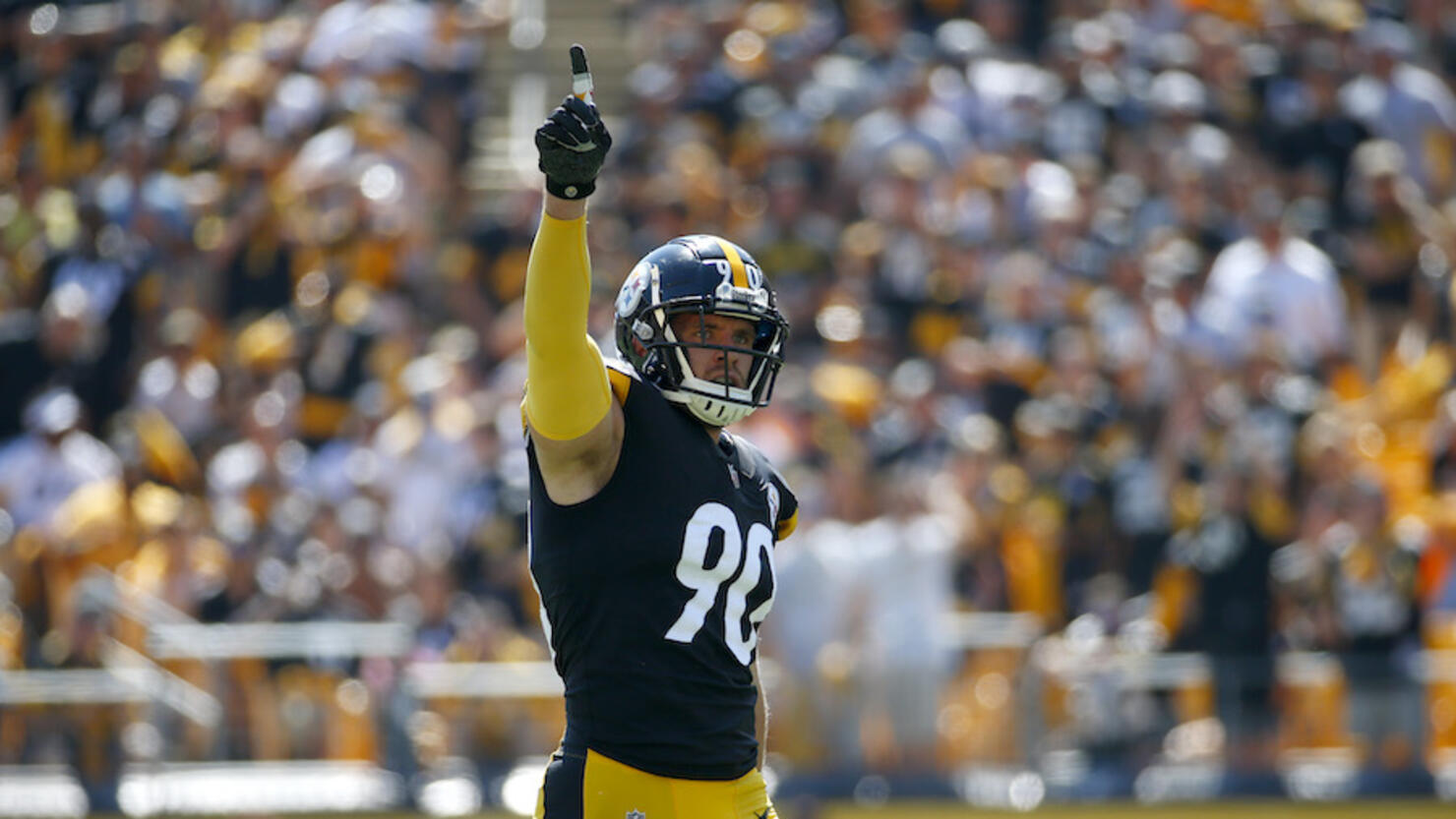 Pittsburgh Steelers All Pro outside linebacker T.J. Watt is currently listed as questionable for Sunday's (September 26) against the AFC North rival Cincinnati Bengals.
The Steelers updated their injury report on their official website after Friday's (September 24) practice, which also lists wide receiver Diontae Johnson (knee), linebacker Alex Highsmith (groin) and defensive end Carlos Davis (knee) as inactive.
Quarterback Ben Roethlisberger (pectoral) was also among several names listed on the Week 3 injury report, but listed as a full participant in Friday's practice.
Here's a full look at the Steelers' injury report as of Friday:
QB Ben Roethlisberger (Pectoral) - Full
WR Diontae Johnson (Knee) - DNP
LB Alex Highsmith (Groin) - DNP
DE Carlos Davis (Knee) - DNP
TE Eric Ebron (Coaches Decision) - Full
CB Joe Haden (Groin) - Full
CB Justin Layne (Achilles) - Full
LB T.J. Watt (Groin) - Limited
LB Devin Bush (Groin) - Full
LB Marcus Allen - (Abdomen) - Full
Here is the Bengals' full injury report for Week 3 as of Friday:
Game Status
WR Tee Higgins (Shoulder) - Doubtful
G Xavier Su'a-Filo (Knee) - Doubtful
CB Trae Waynes (Hamstring) - Doubtful
Friday, September 24
WR Tee Higgins (Shoulder) - Limited
G Xavier Su'a-Filo (Knee) - DNP
DT Josh Tupou (NIR-Personal) - Full
CB Trae Waynes (Hamstring) - Limited
DT Larry Ogunjobi (Groin) - Full
CB Darius Phillips (NIR - Rest) - Full
CB Mike Hilton (CHest) - Limited