Kelly Clarkson Nabs Ariana Grande, Chris Stapleton For New Christmas Album
By Hayden Brooks
September 24, 2021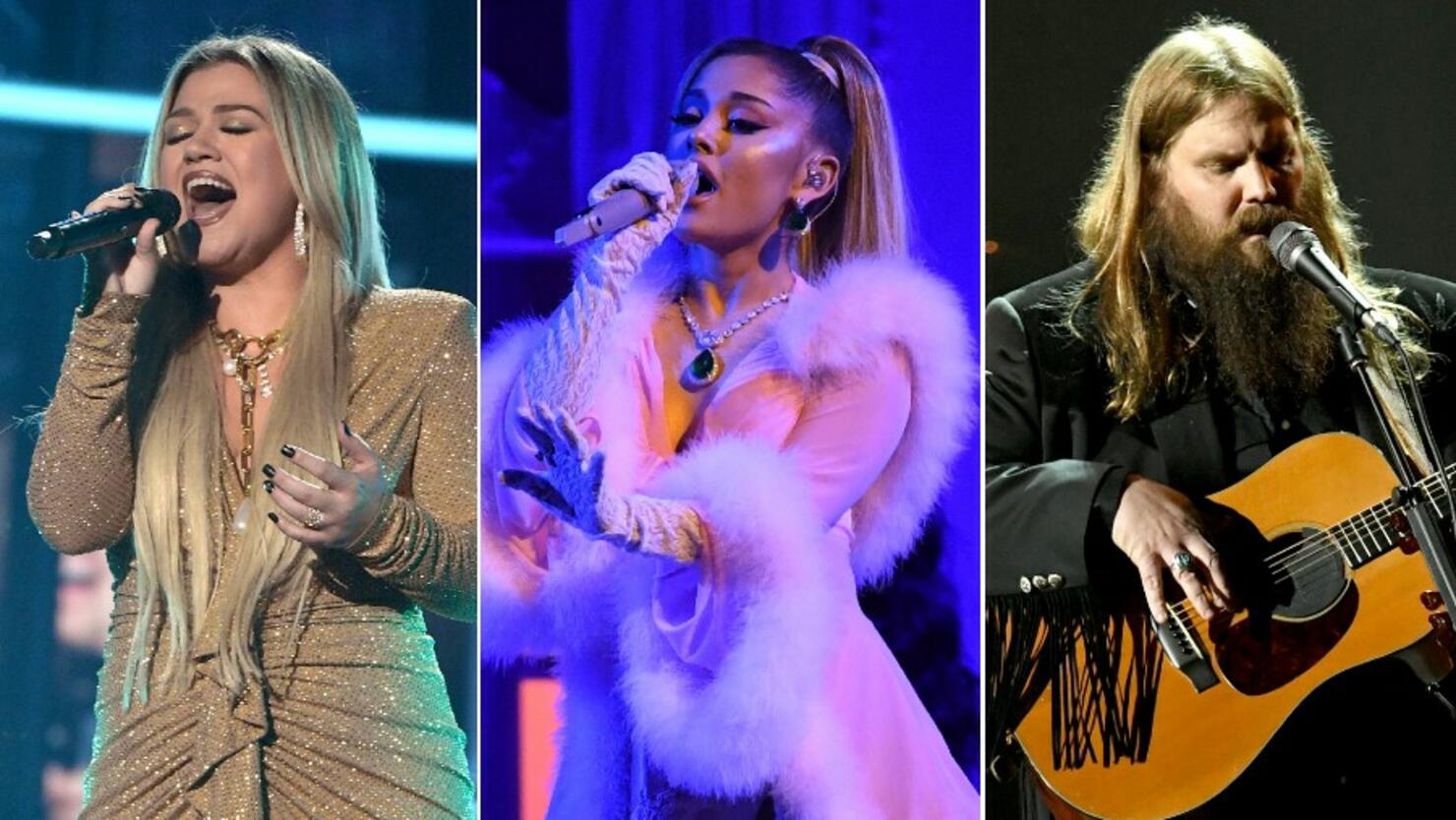 Kelly Clarkson is prepping for the holiday season with a festive new album, When Christmas Comes Around, which drops on October 15.
On Thursday (September 23), Clarkson shared the set's uptempo lead single, "Christmas Isn't Canceled (Just You)," and it hears the star sing a jolly tune about a holiday breakup. "I'll be hanging every light I find in this house/ Playin' Christmas music so loud/ This year Christmas won't be quite so blue/ And I'm gonna shout too much and dance in the snow/ Drink just enough to let us go/ Christmas isn't canceled, just you," she sings during the hook.
Additionally, she announced the star-studded tracklist. The 15-song collection features Ariana Grande ("Santa Can't You Hear Me"), Chris Stapleton ("Glow") and Brett Eldredge ("Under the Mistletoe"). In addition to original cuts, the set will feature covers of classics like "It's Beginning to Look a Lot Like Christmas," "Santa Baby" and "Jingle Bell Rock."
"My purpose for choosing this lyric for being the title of this project was to bring forth a sense of reality to the fact that we are probably all in very different places emotionally When Christmas Comes Around," she said in a press release. "Some of us consumed with a new love, some of us reminded of loss, some filled with optimism for the coming new year, others elated for some much deserved time away from the chaos our work lives can sometimes bring us."
When Christmas Comes Around follows the release of Clarkson's first-holiday album, Wrapped in Red, which dropped in 2013.