Mick Jagger Isn't Thinking About Touring Next Year: 'Anything Could Happen'
By Andrew Magnotta @AndrewMagnotta
September 24, 2021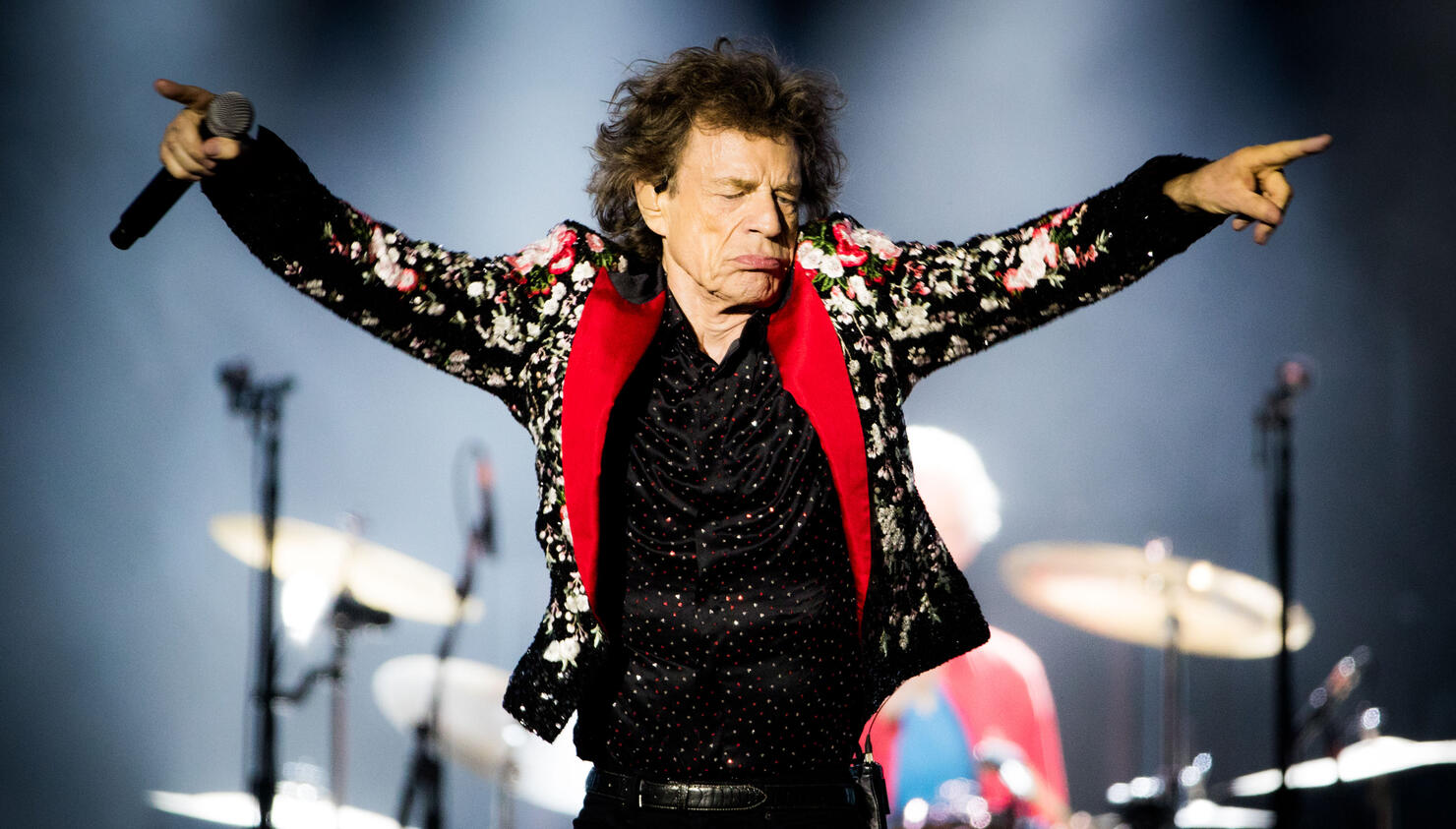 Photo: Getty Images North America
Mick Jagger says The Rolling Stones have no plans for touring beyond this year, but that doesn't mean they're reexamining retirement in the wake of drummer Charlie Watts' death.
Watts withdrew from the Stones' U.S. 'No Filter' tour after undergoing an emergency heart procedure in early-August, but since the tour had already been delayed a year, he urged the Stones to go on with Steve Jordan in his stead. Watts passed away a few weeks later.
Asked if the tour would be the Stones' last, Jagger told David Fricke: "I don't know. I mean, anything could happen."
He added that the Stones have been asked about the end for most of their career. Before the Rolling Stones, bands didn't just keep going on for decades.
"You know, if things are good next year and everyone's feeling good about touring, I'm sure we'll do shows," Jagger continued. "I'm just trying to concentrate on this tour now."
This tour is more about what feels right for the Stones moving forward, confirmed Keith Richards.
"We hit a very difficult point, to take this thing out," Richards said. "But we're gonna do it. Charlie was prepared for us to go ahead. We were expecting him to pick it up somewhere. Steve was, thankfully, going to be the pickup. But things ain't turned out that way."
Ronnie Wood is more hopeful.
"I got a feeling that we're just tickling the surface here," he said. "We're seeing another unexploded mine. It's got a lot of time on it."
Jagger's reluctance to plan too far ahead is understandable. The Rolling Stones' longevity is unprecedented, but the individual band members' health has been a major concern in recent years.
Wood battled cancer twice in the last few years. In 2019, The Rolling Stones postponed the first leg of their U.S. 'No Filter' tour after Jagger had to undergo a heart valve replacement.
The second leg of the U.S. 'No Filter' tour kicks off this Saturday in St. Louis and continues through November 20 in Austin, Texas.