Rihanna Reveals She And A$AP Rocky Nearly Missed This Year's Met Gala
By Ariel King
September 24, 2021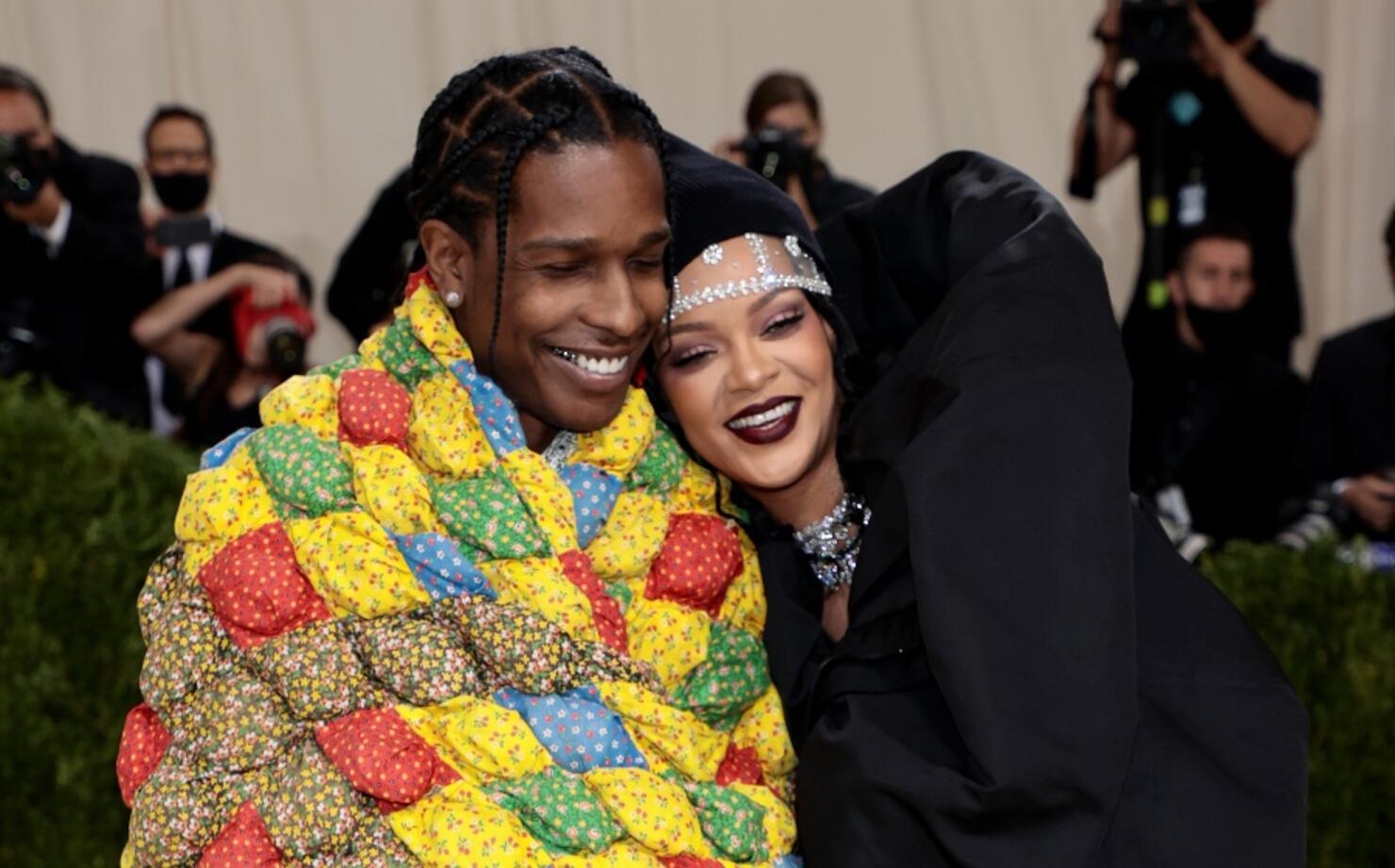 While speaking on the red carpet premiere of her Savage x Fenty Show Vol. 3 with E! News, Rihanna revealed that she and A$AP Rocky nearly missed the 2021 Met Gala, and their matching looks were a complete coincidence. She and A$AP Rocky weren't sure if they were even going to go to the Met Gala at first, but planned their looks separately just in case.
"We ended up getting ready together and going and I didn't even realize we were on a carpet together until somebody said, 'You're making your debut,' and I was like, 'Oh, s***.'"
Rihanna wound up hosting the official Met Gala afterparty and went on to focus her planning towards the Savage x Fenty Show Vol. 3. Releasing a trailer for the show on Tuesday (September 21), the pop star proved once again that her brand is all about building confidence while enlisting the likes of Nas, Normani, Emily Ratajkowski, Gigi Hadid, and more to help with the show that premiered on Amazon video on Friday (September 24).
Rihanna and A$AP also put Twitter aflame when they were spotted with Nicki Minaj and her husband. The two couples opted to double-date, and it was the first time in several years that Rihanna and Minaj had publically appeared together.
The "We Found Love" singer recently joined the billionaires club after Forbes reported in August that she had a net worth of around $1.7 billion. The news makes Rihanna the richest female musician in the world, and the second richest female entertainer after Oprah Winfrey. The singer's Fenty Beauty brand makes up the bulk of her earnings, and the mogul has previously been revealed that she finds it a turnoff to have a man "that doesn't smell good and sits on his ass all day."
With A$AP Rocky having his own successful career, the two appear to be a match made in heaven. And following their coincidental matching looks at this year's Met Gala, they seem to be aligned.