Public Funeral Services For Gabby Petito Announced
By Bill Galluccio
September 25, 2021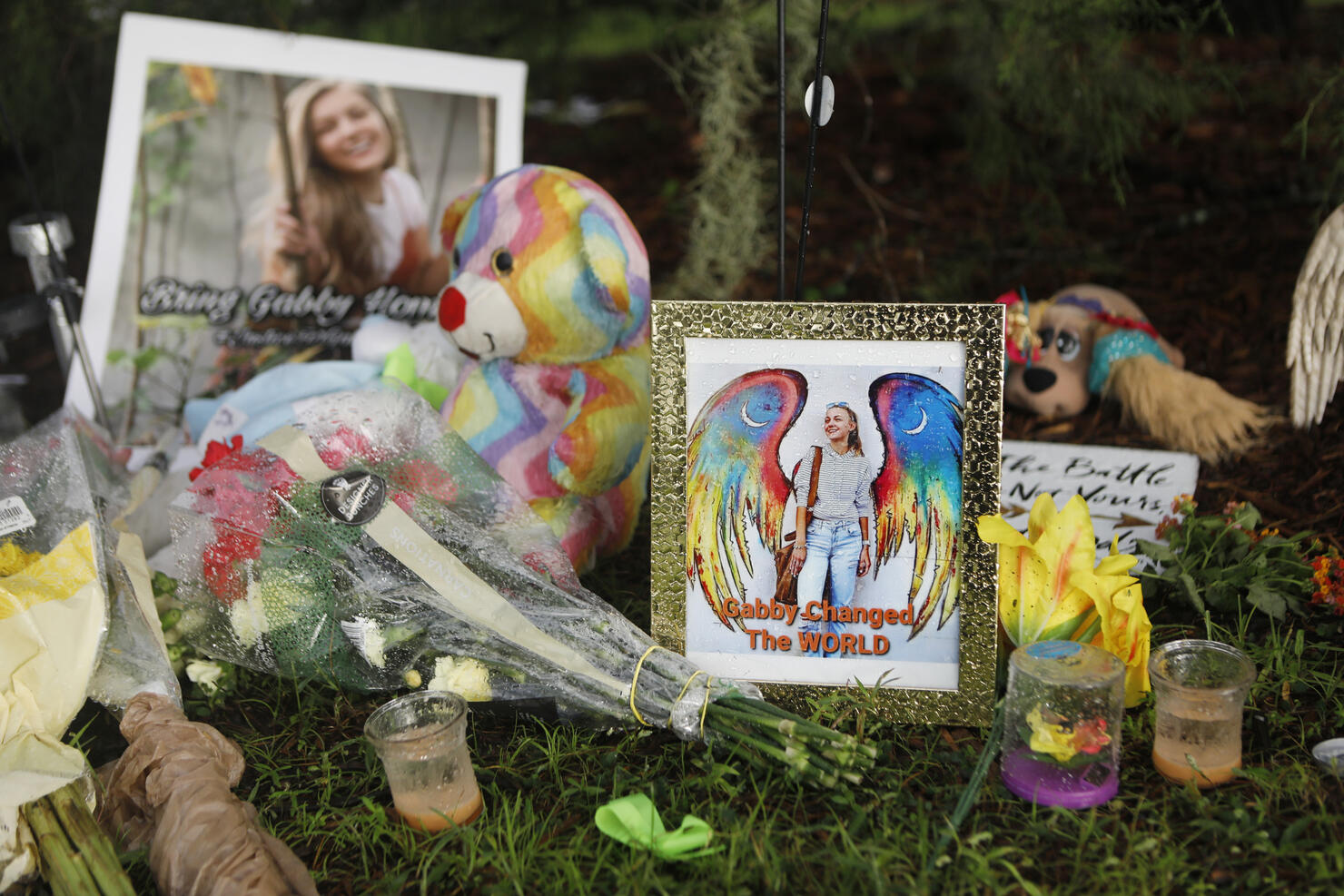 Public funeral services for Gabby Petito will be held in Long Island, New York, on Sunday (September 26). The visitation will be held at Moloney's Funeral Home in Holbrook from noon to 5 p.m., her family announced on social media.
"Thank you all for showing your support for #GabbyPetito," Gabby's father, Joseph Petito, wrote on Facebook. "It is humbling to see all of the communities around the country and the world supporting her."
In lieu of flowers, the family asked people to donate to the Future Gabby Petito Foundation through the Johnny Mac Foundation.
Petito went missing while on a cross-country road trip with her fiance, Brian Laundrie. He returned to his home in Florida without her, and her parents reported her missing on September 11. Her remains were found in a national forest in Teton County, Wyoming, and her death was ruled a homicide.
Laundrie refused to cooperate with authorities investigating her disappearance and his since gone missing himself. A federal warrant has been issued for his arrest, charging him with debit card fraud after he allegedly used a Capital One card without authorization. He is considered a person of interest in Petito's death but has not been officially named as a suspect in the case.
Authorities continue to search the area near his home in North Port, Florida, but admit that he could be anywhere in the United States and said it is possible he fled the country.
"The major ground search in the Carlton Reserve has pretty much wrapped up for Friday night. Some members remain on scene. We will be back out throughout the weekend. Focusing on areas of more likelihood across the Reserve," police said.