Janelle Monáe Enlists Beyoncé, Alicia Keys, More For 'Say Her Name' Song
By Regina Park
September 26, 2021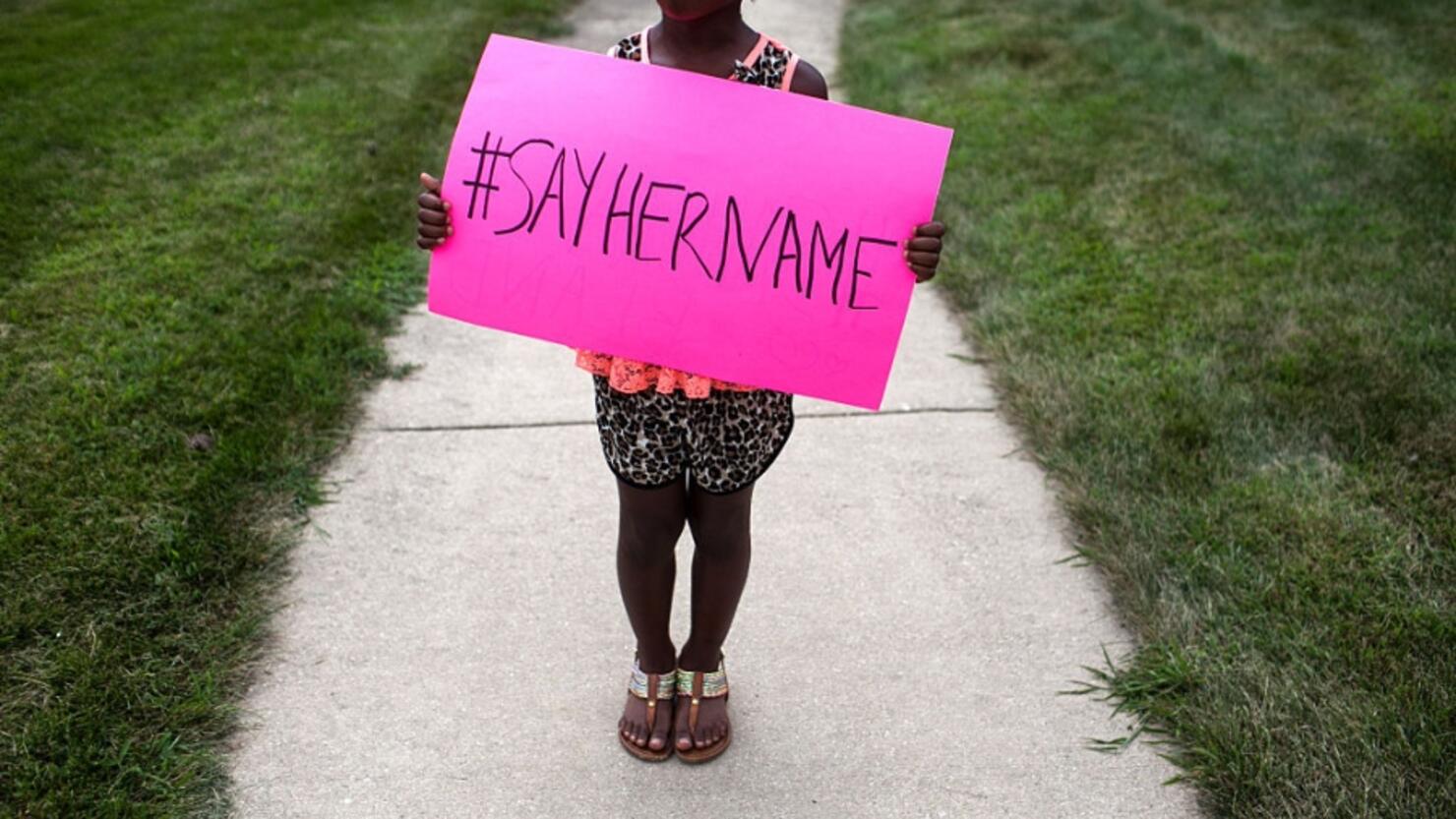 Janelle Monáe recruited several fellow artists for a 17-minute song protesting police brutality against Black women.
Along with the "Electric Lady" singer, Beyoncé, Alicia Keys, Chloe x Halle, Tierra Whack, and more grace the track, chanting the names of 61 Black women and girls who've died at the hands of police.
The track, entitled "Say Her Name (Hell You Talmbout)" is also assisted by professor-activist Kimberlé Crenshaw, journalist and The 1619 Project creator Nikole Hannah-Jones, political commentator Angela Rye, Pose actress MJ Rodriguez and activist Brittany Packnett-Cunningham, actress Zoë Kravitz, and more.
Over snare drums reminiscent of a marching band, the names of 61 Black women and girls are chanted in a call-to-action to Say Her Name.
In 2015, Janelle along with the artists from the Wondaland Records released "Hell You Talmbout," chanting the names of Black men and boys who died at the hands of police.
The latest track, Dr. Crenshaw told People is to raise awareness about the violence Black women face, but are not as widely known or raised up in the community.
The community, Crenshaw, who is also the co-founder of the African American Policy Forum, says, "has fallen out of awareness around this tragedy that's happened to too many Black women," adding that the swell of activism around the issue is "the kind of shift that's necessary" in order to "reverse injustices."
Get the latest news 24/7 on The Black Information Network. Listen now on the iHeartRadio app or click HERE to tune in live.