A Rare Outkast Spotting At College Football Game Sparks Reunion Talk
By Kiyonna Anthony
September 27, 2021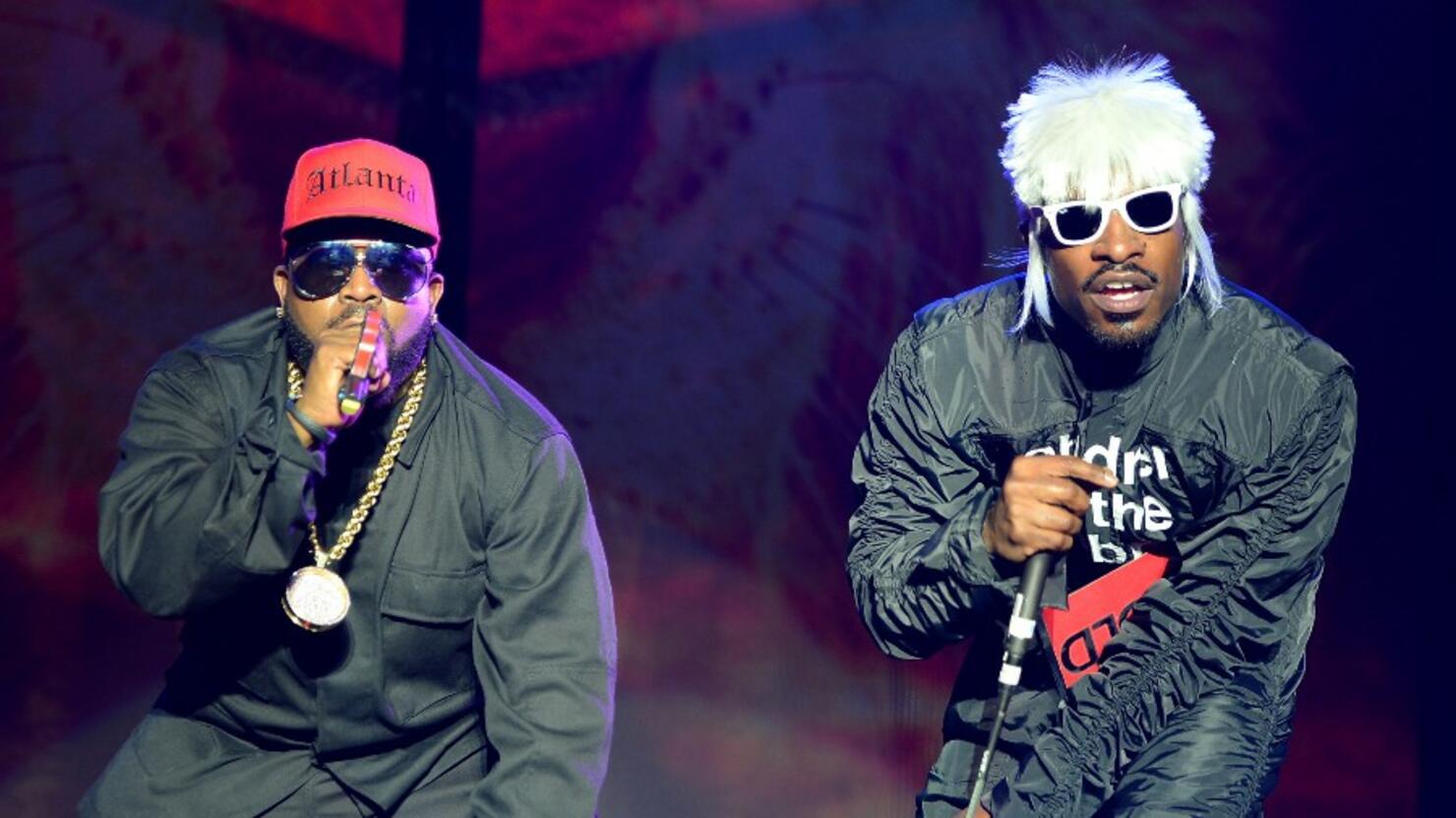 Fans have been asking for a new Outkast project since the iconic duo dropped their last official body of work together in 2006. But after spotting Andre 3000 and Big Boi together at a college football game over the weekend, the interest for a new album from the pair has peaked once again.
A photo of Big Boi and Three Stacks, alongside Andre's son Seven all spotted hanging out at an Oregon Ducks game --- supporting Big Boi's son, Cross, who plays for the college football team ---made it's rounds on the internet on Saturday after a fan posted the moment with the caption:
"Coolest Duck game ever."
It didn't take long for folks on social media to begin speculating that the Grammy Award winning rap group were working on new music. One fan tweeted:
"If Big Boi and Andre 3000 just give me 3 tracks on a new Outkast album, just 3 measly tracks. I'll be satisfied."
Neither member of the groundbreaking group has spoken out regarding a new project in the works. However, after Andre 3000 was unintentionally pulled into the Drake vs Kanye West beef last month due to a leak Ye' track from DONDA, the reaction from fans once again confirmed that the people are wanting a new Outkast record. Andre responded to the leaked DONDA track in a statement saying:
"The track I received and wrote to didn't have the diss verse on it and we were hoping to make a more focused offering for the Donda album but I guess things happen like they are supposed to. It's unfortunate that it was released in this way and two artists that I love are going back and forth."
No word on if 3000 and Big Boi plan to drop new music as a group. But in the meantime, here's a classic Outkast throwback from ATLiens, the group's sophomore album which recently celebrated the 25th year anniversary of it's release.